John McAfee Launches Privacy centric Phone Service – Ghost Cell Phone Data Service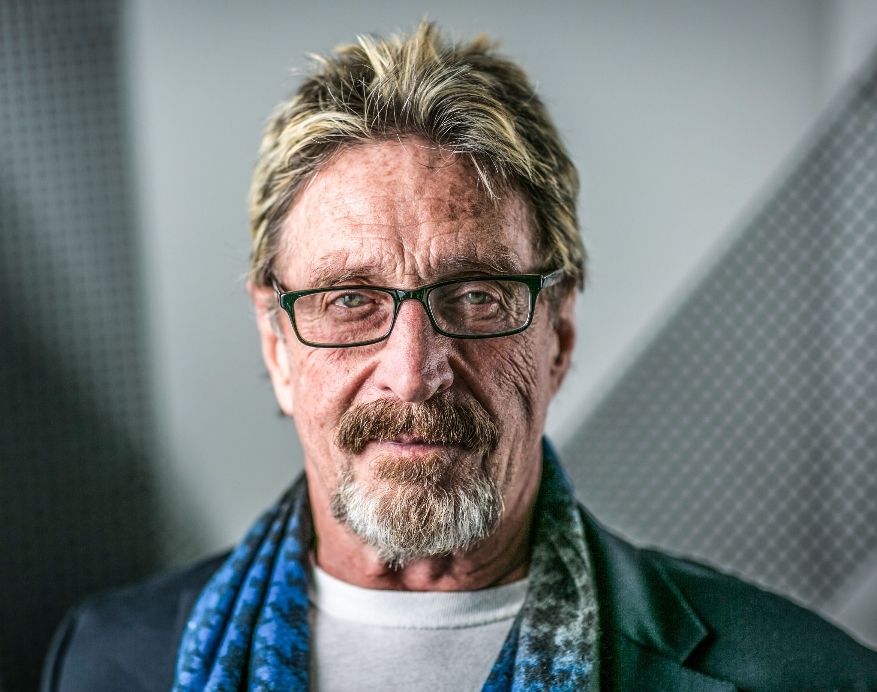 Bitcoin and privacy evangelist John McAfee has launched a privacy phone service called "Ghost Cell Phone Data Service". The service is described as "the first 4G data service to make connections to the network untraceable".
According to John, he said users of the Ghost Cell Phone Data will enjoy 4G data without using a physical SIM card and it's compatible with major phones and works in several dozen countries. Though support for more devices will be added as eSIM technology gets added to lesser priced devices.
The Subscribers of the service were described by John's website as "Invisible" and that "All traffic passes through multiple anonymized servers and cannot be traced back" to the subscribers. 
As a privacy proponent, it's understandable that John McAfee is trying to build a whole new system of complete privacy focussed products interconnected with each other. 
According to the announcement,
"The Ghost Cell Phone Data Service is one component of a larger ecosystem, which also includes the Ghost cryptocurrency for private transactions and the Ghostx exchange for private cryptocurrency exchange"
John also said "The Ghost brand will encompass a range of practical, real world tools for people to protect our rights and take back our privacy. Privacy is a human right."
The Ghostx cryptocurrency exchange and the Ghost coin which is based off the POS consensus algorithm is expected to work together with the Ghost Cell Phone Data Service to boost the privacy mission of John McAfee. 
The Ghost Cell Phone Data will feature a base layer VPN protection and will encrypt all communications over the network. While the service is a data only service, it's expected to provide support for VOIP and other IP communications platforms.
As a fully privacy focused product, the service will not require users to provide any personal identifying information/documents for sign-up, the service offered is prepaid and has a free App currently available on both Android and iOS devices. 
Photo credit: Yahoo Finance