Crypto Exchange, Cashaa loses 336 BTC to Hackers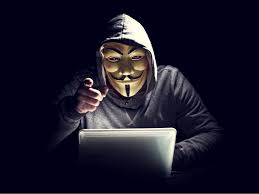 A crypto exchange based in the U.K, Cashaa said hackers stole 336 bitcoins from one of its crypto wallets. The company stopped all crypto related transactions since the time of the incident. However, it was reported that the company said users were not affected by this occurrence. According to the company, it has filed a report on cybercrime to the Delhi crimes Bureau as it was said to have suspected that the hackers who launched the attack were based in Delhi, India. It was filed under the cryptocurrency crimes category.
Cashaa suspects that a malware was installed into the system by the hackers. This malware monitored the exchange transfers, user withdrawals among others. This malware notified the hacker on 10th July when a Cashaa employee logged into the account and made two transfers from the blockchain.com wallet that Cashaa was using to store and send BTC.
"We are still investigating the damage caused by the incident and suspend all the withdrawals for 24 hours. We have called the board meeting to decide whether the company will bear all the losses", Kumar Gaurav, the Exchange CEO told cointelegraph.
Cashaa is making efforts to prevent the hackers from selling the bitcoin. The company has published the Bitcoin address of the hackers in a tweet. Crypto exchanges in India have agreed to assist Cashaa in getting the hackers by monitoring addresses and report any suspicious transactions. WazirX, cryptocurrency Exchange's CEO has said they'll help Cashaa in all manner and that security standards would be set for exchanges. He assured Cashaa that any funds that reach them from the hacker's wallet would be locked and that Binance team has been notified already about the incident to take necessary measures too.