Binance Launches a Fiat on-ramp for the South African Rand (ZAR)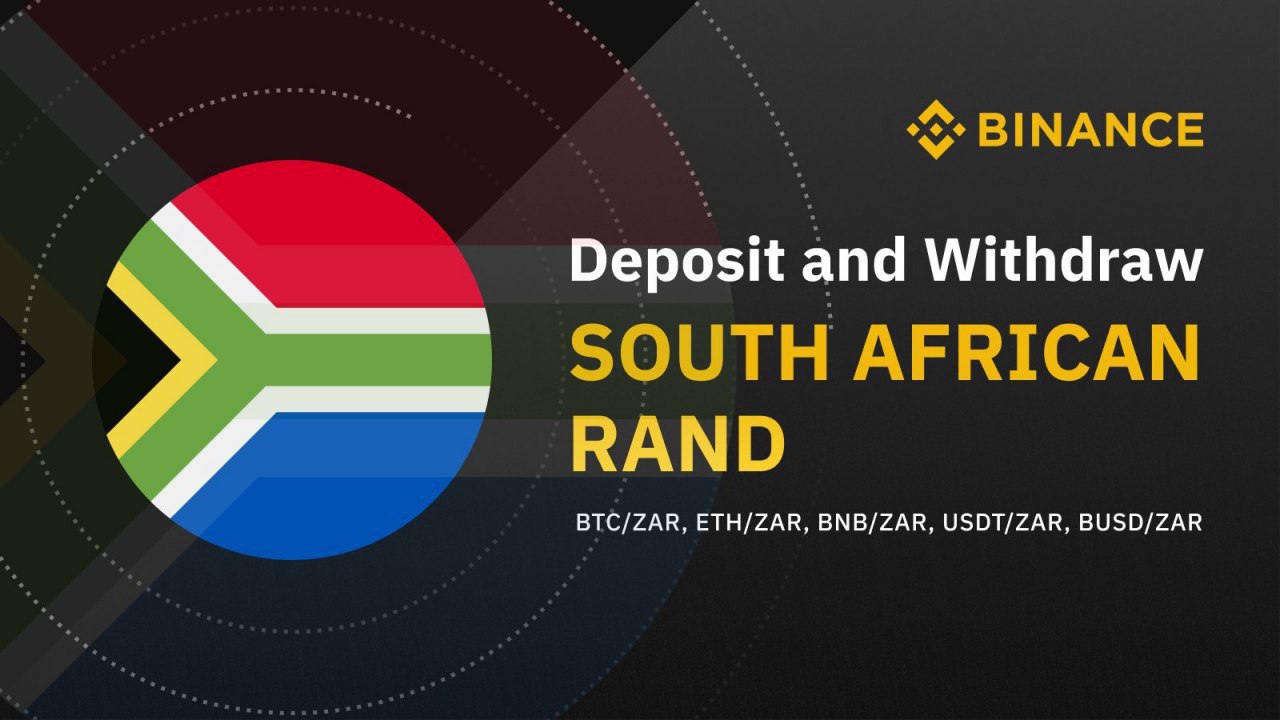 Leading cryptocurrency exchange and blockchain ecosystem giant Binance has launched a fiat on-ramp for the South African Rand.
The announcement comes hours after Binance announced that it will be launching its own cryptocurrency mining pool and it's acquisition of top cryptocurrency markets data website, CoinMarketCap.
According to Binance, owing to its commitment to increasing the freedom of money, with immediate effect, users in South Africa will be able to deposit the Rand (ZAR) into Binance from any South African bank account and enjoy its various features such as spot, margin, futures trading etc.
Phases
Binance disclosed the Rand on-ramp will be rolled out in two phases commencing from April 2nd.
The first phase will see South African users deposit funds into Binance and trading. Users will be able to trade five trading pairs such as BTC/ZAR, BNB/ZAR, ETH/ZAR, USDT/ZAR, and BUSD/ZAR.
In the second phase, South African users will be able to withdraw the Rand from Binance. This will commence from April 9 at 6 AM (UTC+2).
However, for this to be possible, users will have to undergo KYC verification and fiat deposit and withdrawal limit applies.
In a video shared at last month's Blockchain Africa Conference 2020 in Johannesburg on March 11 & 12 – where Binance first announced its initial plans for the South African market and the fiat gateway, Changpeng Zhao, CEO of Binance said "We believe that Africa is a blockchain continent. South Africa specifically demonstrates strong potential in leading crypto adoption and blockchain technology. Services such as our fiat-to-crypto functions are a viable solution to more financial inclusion,"
Tanya Knowles, Binance South Africa Lead commenting also said "It's been an exciting time for our expansion into South Africa as we have rolled out a number of new features for users over recent weeks. Our team is committed to servicing our users, compliance and growth. There is also a focus on engaging with regulators, banks and the crypto community and overall working with everyone in the ecosystem to make crypto a reality for all South Africans," 
Binance opened trading pairs for BTC/ZAR, ETH/ZAR, BNB/ZAR, BUSD/ZAR and USDT/ZAR last week (March 27) and has also made its 'Instant Buy with Visa' available in South Africa – cryptocurrencies can now be bought instantly with Visa credit and debit cards on Binance.com.