CryptoTVPlus partners with Kubitx to Spread Crypto Awareness using Local Languages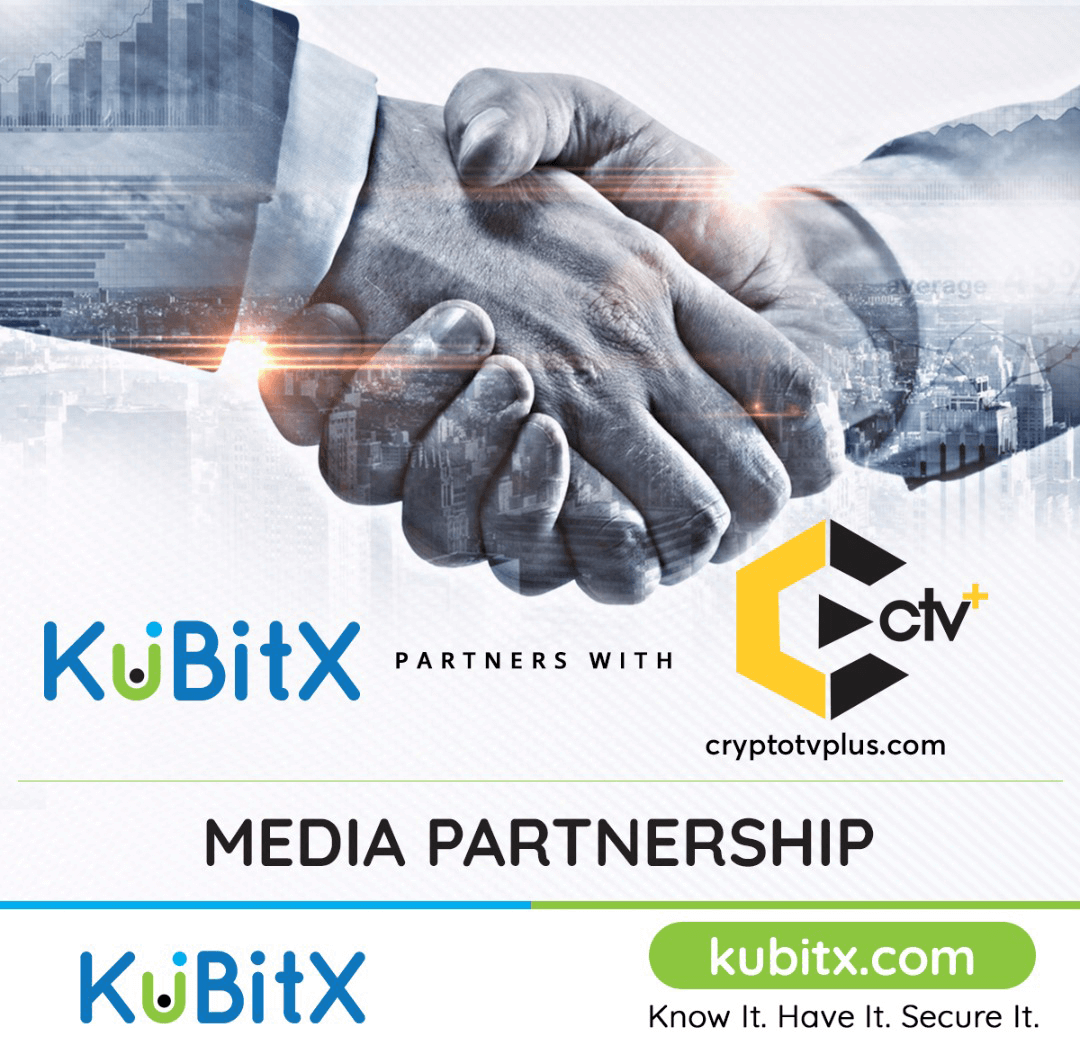 Leading African based crypto-focused media organization, CryptoTVPlus has partnered with Blockchain solutions company, KuBitX, to spread education and awareness of cryptocurrency.
This partnership arises from the need to explore the vast untouched population in the African market. Education plays a significant role in the advancement of new technologies and utilizing local contents presents a very much effective way of achieving such goals.
The continent of Africa holds great promise in the world of digital assets; there are countless opportunities being explored and countless others to be explored in creating solutions to the large set of challenges which the continent faces.
While there are globally acceptable educational or awareness spreading techniques, there are special ways of reaching out to unique audiences; this is exactly what the drive is, in this partnership represents.
This partnership will see both organizations working together to create contents to educate and spread awareness of the digital asset revolution in both the Hausa and Pidgin local languages.
The Hausa and Pidgin speaking audience represents a vast combined segment of the local populace and it is expected this initiative will ensure the effective education of a large portion of the total population.
Speaking on the partnership, Tony Emeka, CEO of CryptoTVPlus commented saying "One of the challenges holding back the increasing awareness of digital assets and the underlying technology is proper and locally constructed educational programs that utilize relatable languages and analogies to express the WHAT, WHY and HOW of the digital asset technology. I believe with the convergence of our two organizations, there will be a new wave and rise in awareness in the local industry. "
About KuBitX
Launched in 2018, "KuBitX is one of the most advanced and robust cryptocurrency trading platforms designed in a very user-friendly manner to enable people from all regions and backgrounds get a stronghold of the ideas revolving around the Blockchain and the Cryptocurrency space. Contained within the KuBitX ecosystem are the KuBitX trade engines, the secure KuBitX wallets and an advanced Admin dashboard for regulating the activities within the Trade Exchange." It is currently utilizing the Stellar blockchain owing to its remittance, cross border payment and regulatory compliance needs.