Binance Plans To Launch A Futures Platform

Binance Exchange plans to launch a futures platform with 20x leverage. Binance plan to launch a futures platform will have an initial support for BTC and UTSDT. Changpeng Zhao, Binance's CEO, revealed this development earlier today in a Blockchain Summit in Taipei, Asia.
Changpeng Zhao, made the announcement during a keynote speech he delivered at the summit. He said he does not know the exact date of the launch. But he related that the test version will be out in a couple of weeks. In his words, he said;
"Binance will be launching a futures platform very soon. I don't have the exact date yet. The simulation test version will be live in a few weeks."
He then showed a screenshot of the interface of the platform.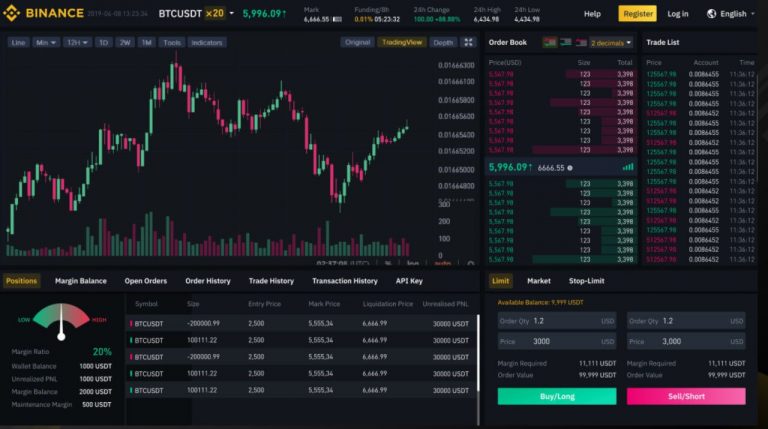 "This is an actual screenshot of the working system. So Binance futures is coming," he said, referring to the screenshot.
Let us recall that Binance rolled out margin trading last month. And this month, the exchange talks about featuring in futures trading. The spokesperson who commented about the rolling out of margin trading also referred to the coming of futures trading.
"Margin trading will roll out to all users first, then futures testnet will come about a week after that," the spokesperson said.
Binance CEO also spelt out the possible leveraging times. He showed  in the presentation slide that leverage could be up to 20x. This leverage will be offered for trading on bitcoin initially. The good thing is that users cannot only get exposure to bitcoin, but also bet against its price movements.
An Advantage to Binance Exchange
Within the course of development, Binance is known as the largest cryptocurrency exchange by trading volume. And hence, the introduction of futures trading is an added advantage to Binance. The new feature will boost Binance dominance over rival exchanges as it will draw more sophisticated traders.