ConsenSys Restructures as Jimmy Song, the Bitcoin Core Developer Reminds Lubin of his Bet with Him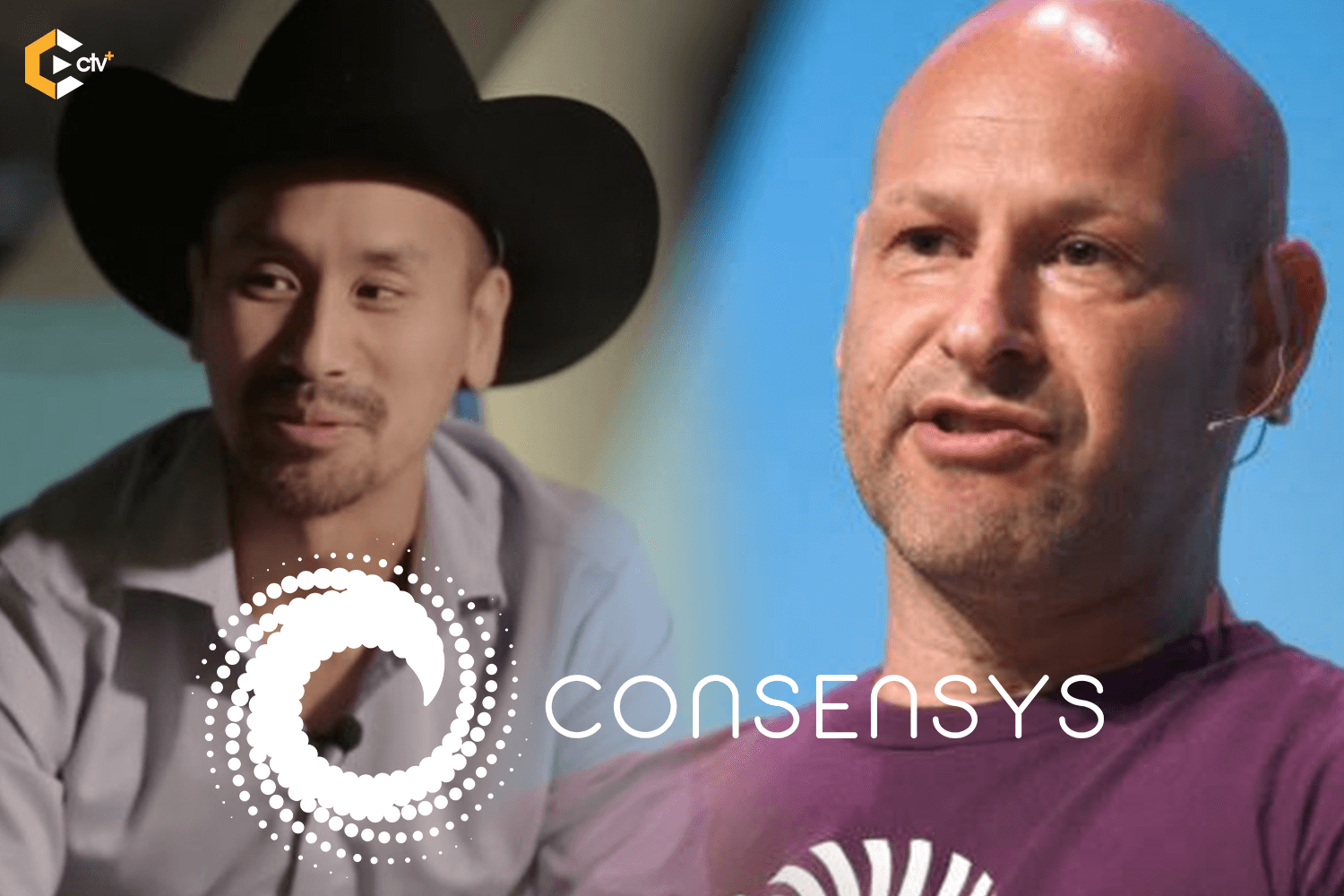 ConsenSys the New York based firm founded by Joseph Lubin, Ethereum's Co-founder once again came up in the news this week as it restructures but that wasn't all as Jimmy Song a Bitcoin Core developer reminds Joe of his bet he took up with him last year Consensus by Coindesk 2018.
For many reasons, ConsenSys comes up in the headlines. This time around it's in the headlines as it plans to restructure. Being a firm founded by Lubin from his personal stash of cash reserves in the bank, ConsenSys has been facing some serious hard times. A primary reason is the horrific drop in price of Ether in this long bear season for digital assets. Joe Lubin, the founder of ConsenSys has at some point been criticized of poor management skills in the way he runs the organization almost giving everyone free rein purporting his hard stance of decentralized tenets as envisioned by networks such as Ethereum.
With recent announcement in restructuring and plans to raise 200 million dollars, it has coalesced ConsenSys Ventures, it's Tachyon accelerator, and the ConsenSys Labs – into a single investment arm with key executives like Kavita Gupta stepping down from heading ConsenSys Ventures since it has ceased to exist as an independent arm of the firm.
Lubin in a statement said
To continue to scale our investment activities, we need to consolidate systems and operations to improve our efficiency and portfolio management, while providing the best possible experience for founders in every phase of the company building lifecycle
It is also making serious plans of raising its total valuation to around a billion dollars as it hints on raising an additional $200 million to aggressively carry out its operations. Unlike before ConsenSys is more proactive and highly profit driven. It even gave off subtle information on how it had closed 21 investment deals, including notable startups like Truffle, ErisX etc. within the first quarter of the year 2019 A proud and somewhat satisfied Lubin said
As the market matures and grows, we are redesigning our investment activities to reflect our learnings and established best practices, While ConsenSys is focused on building and providing the tools, products, and platforms to enable the decentralized ecosystem, we are equally interested in supporting and co-creating potential breakthroughs and key capabilities with the leaders of tomorrow through equity investments.
Meanwhile, someone seems to be revisiting his diary and thought to remind the renewed Lubin of his bet with him in presence of an international audience such as Consensus 2018. Jimmy Song, the bitcoin core developer who recently released an article few days back; Why Blockchain is Not the Answer clearly taking a swipe and bashing networks like the Ethereum and several other altcoins or anything that goes with the name "blockchain". He doubles down on his views that any other infrastructure not bitcoin is nothing other than a nothing burger, strictly labeling the blockchain hype as SCAM, Ethereum not excluded. Perhaps his reason for reminding Lubin of his bet with him. The bitcoin maximalist pontificating simply tweeted. Lubin yet to reply.
As Consensus/MCC and other events near, I want to remind everyone of what happened last year. It's been almost a year and @ethereumJoseph is still squelching on this bet that he proposed in public and on stage. Joe, your ego is writing checks your body can't cash. pic.twitter.com/1V1gkidbGF

— Jimmy Song (송재준) (@jimmysong) May 6, 2019