African Partnership Deal To Provide Software Solutions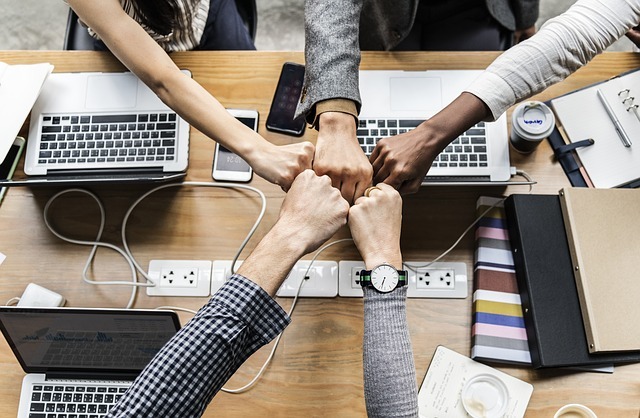 Blockchain Academy is partnering with Yellowtail to provide blockchain software solutions. In an announcement, the partnership deal is geared towards helping small businesses and organizations incorporate the blockchain technology into their systems thereby creating better service solutions.
Blockchain Academy, which is situated in Cape Town South Africa provides training and consultancy service on blockchain technology for companies and organisations that want to train their staff on this new technology. Managing Director of Blockchain Academy, Sonya Kuhnel in a speech
"Yellowtail Software provides quality, sophisticated software solutions to its clients. We are happy to be collaborating with them to assist our clients in applying blockchain technology into their current systems and to actually build these systems for them. They are on the forefront of developing blockchain solutions in South Africa and they have a great track record of delivering solutions."
Yellowtail which is also a software company based in Cape Town focuses on blockchain technology, fintech and retail software solutions. The objective of the partnership is to establish how the blockchain technology can be used to improve business processes and how well the clients can benefit maximally while defining future strategies.
"We are passionate about crafting software solutions for business needs. At the cutting edge today, we find the distributed ledger technology, called blockchain, enabling a paradigm shift and revolutionising how business is conducted, from exchange of assets and value to disintermediating control and establishing trust. This paradigm shift is not easy to understand and apply. We are therefore delighted to be partnering with the Blockchain Academy, which is one of the leading blockchain training providers in South Africa. Together, we will lead business and technical decision-makers through a hands-on discovery journey of what blockchain technology is about and how they should embrace it in their business. From education to ideation, to practical software solutions." Yellowtail Software's Managing Director, Kornelis Miske, said.


 Let's hear your opinion about the partnership. How effective will this partnership be? Leave your comments in the section below.
Image source: pixabay.com
Disclaimer:
The Information provided on the website is designed to provide helpful information regarding cryptocurrency subjects. The content is not meant to be used, nor should it be used as a basis, foundational knowledge or prerequisite for decision making regards trading. Always do your own research and due diligence before placing a trade. We are not liable for any outcome based on any content found on the site.