Tim Draper Believes That Bitcoin Is Bigger Than The Internet.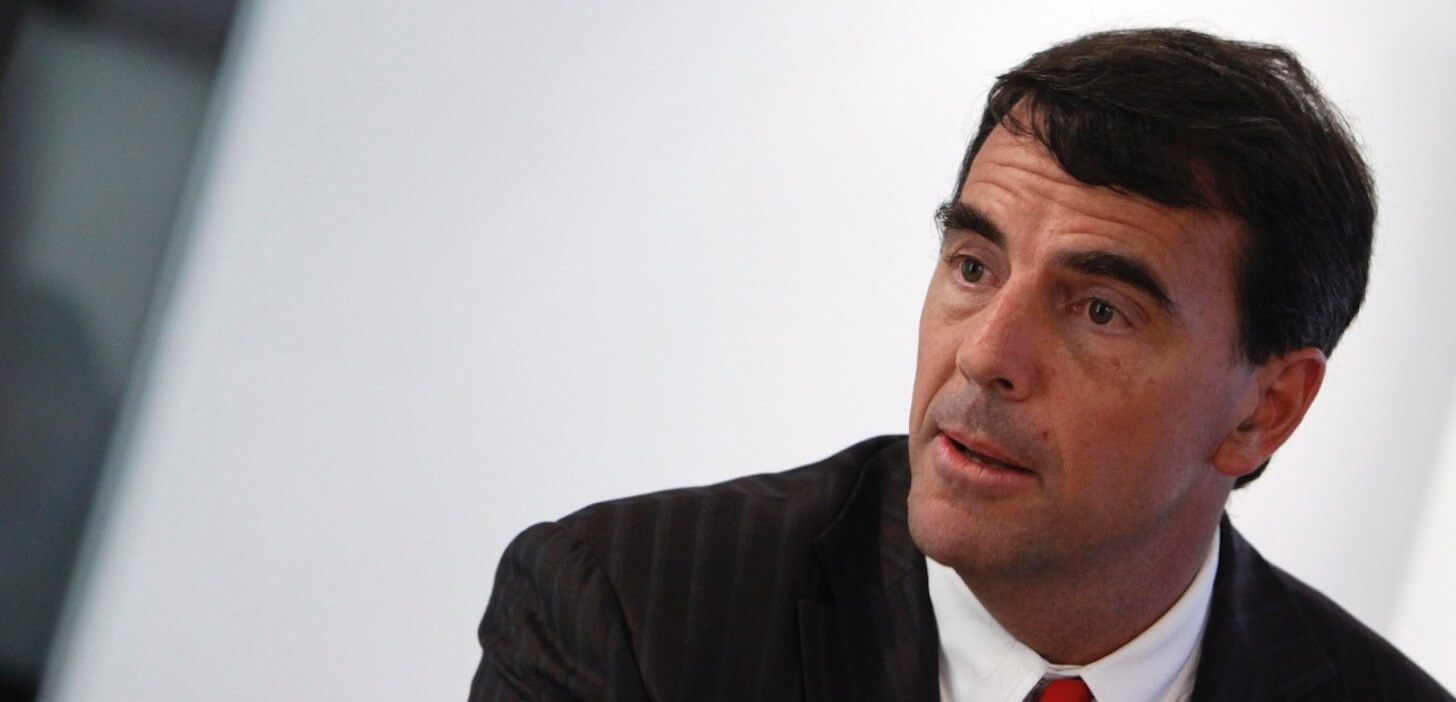 Venture Capitalist and Silicon Valley Billionaire, Tim Draper is the latest personality to raise his two hands in support Bitcoin, cryptocurrency and the Blockchain Technology worldwide.
During a panel session discussion at the intelligence squared/Manhattan Institute Us debate, about how his investment in the leading tech plays compares to digital currencies, to which he responded that cryptos would be "bigger than all of those combined."
"This is bigger than the internet. It's bigger than the Iron Age, the Renaissance. It's bigger than the Industrial Revolution. This affects the entire world and it's going to be affected in a faster and more prevalent way than you ever imagined."
BULLISH PREDICTIONS
In his previous predictions, he said that cryptocurrencies are not a practical form of payment now but it would in the next couple of years. He also predicted that the bitcoin price would attain the price target of $250,000 by the year 2022.
"In five years you are going to try to go buy coffee with fiat currency and they are going to laugh at you because you're not using crypto. I believe that there will be a point at which you will no longer really want any of the fiat currency," said Draper.
BITCOIN BUBBLE
One key focus during the panel session by the panellist was
"The whole premise of 'is it a bubble?' is ridiculous. Our last bubble … the internet bubble … Was that a bubble? You guys still use the internet. That was no bubble. That was an amazing transformation of our world," Draper said before the live audience.
One of the key questions on peoples lips is the security of the platform. Draper was joined by his co-panellist Patrick Byrne, founder of Overstock.com and CEO of tZero.
"I am so much more secure in my bitcoin than I am in the money that is sitting there in Wells Fargo,"
Those were the final words from Draper. However, Gillian Tett, US Managing Editor at the Financial Times, countered with the opinion that at least banks have a big enough pool of money to repay the customers in the event of a security breach.
The potential of the industry is still unfolding and the possibilities are endless. Updates would be posted as the story evolves.

What's your prediction on the price of Bitcoin and the market? Should investors be worried about security? Let's hear your opinion in the comment section below!
Featured Image Source: Pingmod

Disclaimer:
The Information provided on the website is designed to provide helpful information regarding cryptocurrency subjects. The content is not meant to be used, nor should it be used as a basis, foundational knowledge or prerequisite for decision making regards trading. Always do your own research and due diligence before placing a trade. We are not liable for any outcome based on any content found on the site.