Zambia's Central Bank Declares, 'Cryptocurrencies are not legal tender'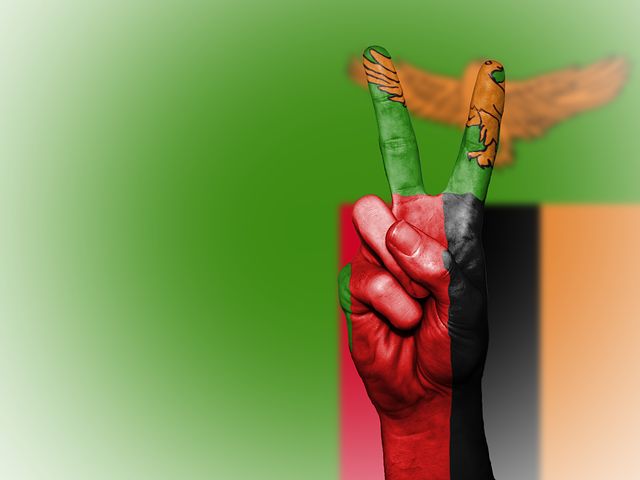 Zambia is just making its entrance into the blockchain space. However, the Southern African country is taking a different approach. The Zambian central bank has declared that cryptocurrencies aren't legal tender. The decree which was issued on October 12 cautioned those transacting in digital currencies as they will have no one but themselves to blame if the market should fail. Also, the Central bank of Zambia is trying hard to promote the value of its local currency, the Kwacha which appears to be depreciating in value.
Similar to most African countries, the Bank of Zambia (BoZ) does not have any authority nor regulatory framework over cryptocurrency investments or trading. For the BoZ to have any say over the cryptocurrency industry, it would need legal backing. This means that the parliament will have to amend the law to enable the BoZ have any authority over the cryptocurrency industry.
The Zambian central bank issued a statement on Friday warning people about the risk of investing in cryptocurrency. The BOZ claims that it has observed the alarming rate at which interest in cryptocurrencies is growing through the enquires they have received on the subject.  The statement released by the BOZ explained that although cryptocurrencies have some of the characteristics of money, such as being used as a means of payment, cryptocurrencies are not legal tender in Zambia.
The statement explains that the interest of the people and the integrity of the financial system in Zambia had to be maintained. The BoZ listed the following as the reason why cryptocurrency cannot be considered legal tender. For one, the BoZ bears the exclusive rights to issue notes and coins in the country according to Section 30 of the Bank of Zambia Act. Since the BoZ has not issued any cryptocurrency, they cannot be classified as legal tender.
Also, since the BoZ does not have a regulatory framework for cryptocurrencies, "the usage of cryptocurrencies are performed at owner's risk." The BoZ went on to list the risks associated with cryptocurrency usage. It adds, "Some of these risks include money laundering, financing activities of terrorism and general consumer protection risks such as fraud and hacking, to which in most cases, no legal recourse would be available to customers due to the unregulated nature of cryptocurrency-related transactions."
What do you think about Zambia's stance on cryptocurrency? Share your opinion with us in the comment section below.
Image credit: Pixabay
Disclaimer:
The Information provided on the website is designed to provide helpful information regarding cryptocurrency subjects. The content is not meant to be used, nor should it be used as a basis, foundational knowledge or prerequisite for decision making regards trading. Always do your own research and due diligence before placing a trade. We are not liable for any outcome based on any content found on the site.
Bitmama Does its First Live Trade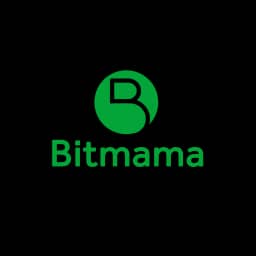 Bitmama is bringing New Year presents to your doorsteps. Ruth Iselema, the Founder of Bitmama announced that the exchange conducted its first live sale on the 22nd of December and is currently open to customers. The exchange will be offering its customers and traders the ability to buy and sell Bitcoins first, and then Ethereum and other digital currencies in Africa.

Bitmama is an exchange that will enable users to create their own wallets and purchase cryptocurrencies simply by connecting their wallets with their Bank Accounts, Credit or Debit cards, and mobile money accounts. All they have to do is input their bank verification number (BVN) to synchronize their account with the platform and the rest is history.

Verification and Security

To ensure users security, customers can enable their two-factor authentication using third-party apps like Authy or Google Authenticator to ensure data is safe. When you sign up, you provide an email address, your name and country of residence. Before you can buy cryptocurrency, the exchange has to verify your account. The verification form requires a full name, password and a phone number. Also, Bitmama assures customers that their credit and debit card information is not stored on the exchange server.

After verification, you can buy and sell cryptocurrencies worth up to 100,000 Naira using Paystack. For customers with a higher limit, Bitmama will be accepting direct deposits that will allow its users to purchase cryptos worth up to a max of 5 million Naira at once. This means that the exchange will carter for both small investors and big-time investors.

Bitmama Customer Support

The primary channel to reach Bitmama support is through email and its chatbot found on every page of the website (https://www.bitmama.io). A team of customer representatives is available to deliver a fast response to queries consistently by the minute, we believe 30 mins is a long time to attend to your needs. Also, Bitmama has its head office in Lagos, Nigeria and its team are working to ensure that Africa finds a lasting solution to its remittance, inflation, poverty, and lack of financial inclusion problems through Blockchain and Bitcoin.

You can follow Bitmama via Twitter, Facebook, Instagram and LinkedIn
Press Release