You Can't Regulate Crypto, You are doomed to fail, John McAfee tells the US Government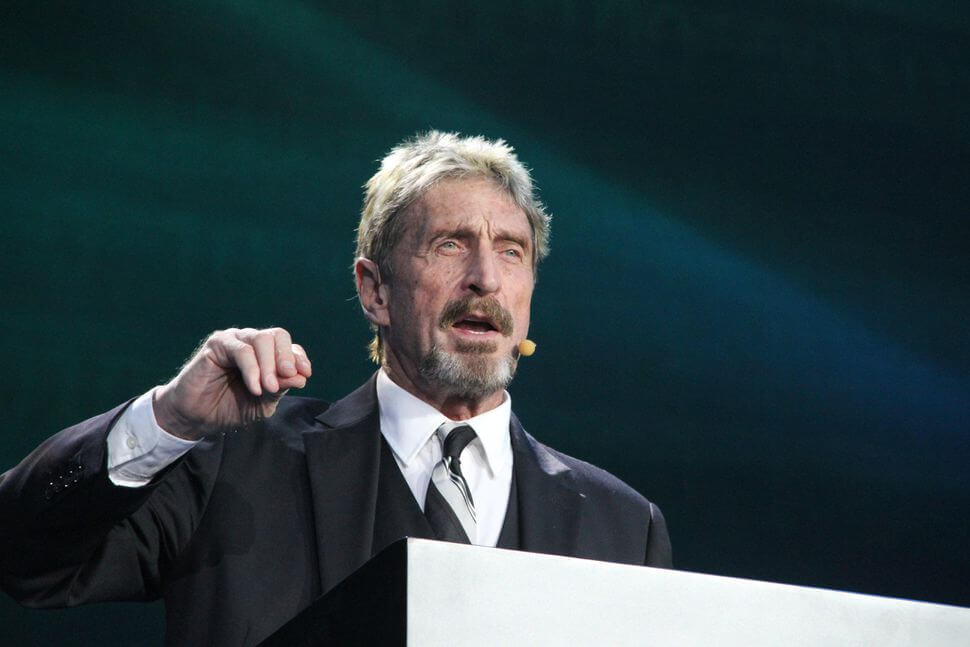 In a self made video posted on his personal twitter account, the creator of McAfee antivirus John McAfee has opened up on his opinion on government intervention in cryptocurrency and blockchain industry.
The doomed attempt to regulate crypto, and why it is doomed. pic.twitter.com/wd7hfiH4Ch

— John McAfee (@officialmcafee) July 12, 2019
In the Video, the strong and vocal crypto supporter made it known to the whole world that government intervention to regulate cryptocurrency is doomed to fail. He stressed that cryptocurrency is a private thing and that it is unwise for government to attempt to regulate it.
While comparing the government's history of regulating drugs to cryptocurrency, he said that regulations are designed to protect consumers and to make criminal activities more difficult. Regulations are to protect people from scams, schemes, coin artist and other bad actors. Giving an example, he pointed to the numerous fake twitter accounts impersonating him asking gullible people to send one BTC or half a BTC to an address and have five BTC sent back. And people do fall for these.
According to John, "anybody that stupid, you can't protect them". Eventually, we would need regulations to protect people from themselves. Continuing, he argued that you can't stop anyone from doing something to themselves in private. It is impossible, he concluded.
Coming back to Drugs and Regulations, the Cuban based crypto advocate said that the US has the greatest legislation and largest force to prevent drug uses and sale, but the country still remains one of the largest drug market on the planet in spite of all the government has done. The latest drug bust of a JP Morgan Container could testify to this.
Reiterating, he said, "you can't stop what someone does with their mind, body and money in private". Therefore as we are doing everything in crypto in our privacy, with our devices, then the government can't regulate crypto. Taking a swipe at the Politicians, he said "they do not understand it"
Concluding, he begged the politicians to "wake up".
John McAfee is currently in Cuba where he desires to run for the President of the United States in the forth coming elections. He has reported via twitter also of the government plans to apprehend him however, he has remained an open advocate for what cryptocurrency and blockchain mean to personal freedom. He aims to use the Presidential platform to tell the Americans and the world about Cryptocurrency and what it can do for every society.
With many voices including the US President and famous economist Nouriel Roubini coming to voice their issues with cryptocurrency, McAfee remains on
Poloniex Acquires TRON-based Decentralized Exchange TRXMarket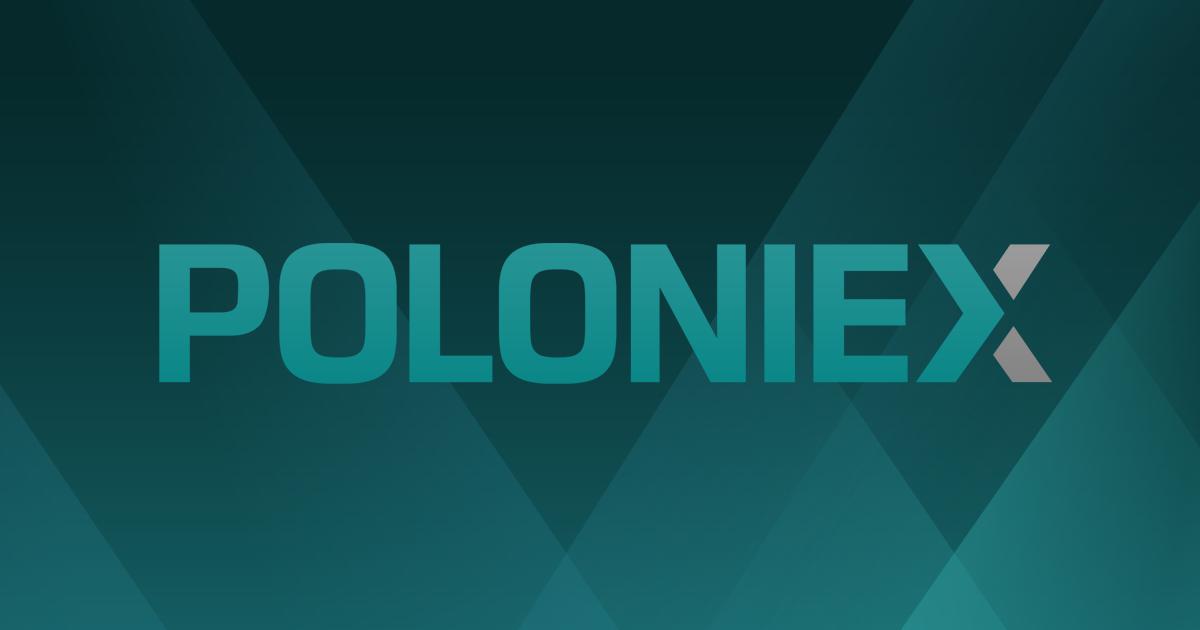 Poloniex in Press Release on the 27th of November, 2019 announced the acquisition of TRON-based Decentralized exchang TRXMarket, renames to Poloni DEX.
TRXMarket, the first TRON-based decentralized exchange executes all transactions via the TRX smart contracts that are stored safely and transparently on the blockchain.TRXMarket is also one of the 127 TRON Super Representatives, and has a huge transaction volume according to data from DApp Review.
According to the Press Release, "The excellent performance of the TRON public chain coupled with its considerable decentralized trading volume and rich experience in operations is exactly what Poloniex needed to expand its DeFi ecosystem."
Speaking on why Poloniex decided to launch a decentralized exchange on the TRON Public blockchain instead of other popular chains, a spokesperson for Poloniex was quoted saying
"We recognize and value the rate TRON is expanding its ecosystem. Under the leadership of Justin Sun, founder of TRON, TRON's ecosystem is growing at an exponential speed. After the official launch of TRON public chain in June 2018, within just a year, the total number of accounts on the chain of TRON has exceeded 4.1 million and the daily average number of transactions is over a million, securing a place among the top three public chains in the DAapp ecosystem. Additionally, TRON's sidechain project, SUN Network, was successfully launched; the circulation of TRC20 protocol-based USDT exceeds 800 million; and, just one month ago, TRON adopted a new Staking mechanism and completed its MainNet upgrade.
It's hard to imagine all these accomplishments TRON has made within just one year. On top of all that, TRON frees its users of transfer fees and transaction delays, which is DeFi-friendly. I think we have every reason to choose TRON as our underlying infrastructure over other public chains who are slow progressing and charge ridiculously high transfer fees. We need to be responsible for all our users."
Founder of TRON, Justin Sun also commented on the acquisition "I'm very pleased to see that our strategic partner Poloniex successfully acquired TRXMarket, the top DEX in the community. This acquisition means a lot for the TRON ecosystem. It's not only a move to expand the DeFi ecosystem, but also represents a starting point of TRON receiving recognition from world-leading exchanges. And TRC20-USDT also serves as a perfect solution for decentralized trading platforms to simplify the deposit and withdrawal process"
Founded in 2014, Poloniex is a world-leading digital asset trading platform registered in Seychelles. It is one of the world's oldest digital asset trading platforms, offering fundamental services including digital asset margin trading, lending, and crypto-to-crypto exchange for the global blockchain ecosystem.
Poloniex which was founded in 2014 and registered in Seychelles is a leading cryptocurrency exchange offering crypto trading, lending, margin trading services to its users. It recently spin out from Circle which acquired it in February, 2018 to form a new compay called Polo Digital Assets Ltd.
The new firm according the PR issued will have the backing of a major investment group and it will enable it focus on the needs of global crypto traders with new features and continue beyond that with highly competitive pricing models for traders.