Yahoo Finance Adds Cryptocurrency Market Data on its Website
US based financial news firm, Yahoo Finance has partnered with Coinmarketcap to add cryptocurrency market data on its website amongst other financial reporting data.
The data which is supplied by the popular cryptocurrency market data aggregator Coinmarketcap now allow visitors on the website to track the prices of cryptocurrencies daily.
Currently available on the website are 118 cryptocurrencies ranked in the order of their market capitalization. The price data on the website are denomination in USD.
The website has a feature which it calls Heatmap View. It allows visitors to see the price actions on each crypto assets. A red signal shows the asset has dipped while a green signal reveals a gain in the asset.
Registered users can add any cryptocurrency to their portfolios.
Just like coinmarketcap reports, the Yahoo Finance website also reports detailed information on each cryptocurrency it has listed in its website.
The website reports on each website various market data such as current price, changes in percentage and amount, market capitalization, volume and circulating supply.
Yahoo finance also have individual pages for each cryptocurrency listed on the website. Yahoo Finance was quoted saying "We are thrilled about this partnership which comes timely as we continue to level up our game with the new liquidity-based metrics for ranking market-pairs and an improved pricing algorithm coming soon."
Other than data from Coinmarketcap, Yahoo Finance also have two indices Crypto 200 (including Bitcoin) and Crypto 200 EX (i.e. excluding Bitcoin)
The data on the website incorporates pricing from over 200 exchanges, according to the Finance reporting organization, the indices provide exposure to the broader cryptocurrency market by including the cryptocurrencies that represent more than 90% of global market capitalization as of the index launch date.
Its daily newsletter and blog content will also be integrated into the news stream on finance site's cryptocurrency screener landing page as well as the individual cryptocurrency pages.
The firm said in the future, it will plan to produce more educational video features, which it hopes will further add to the educational content on the website.
Image: Yahoo Finance
MoneyGram's New Time Remittance Technology backed by Visa not Ripple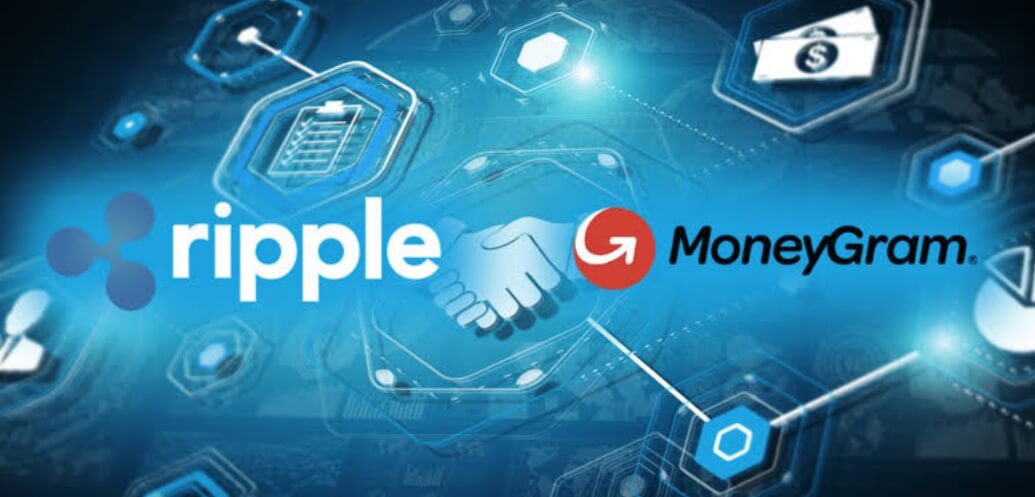 A new service introduced by remittance giant (MoneyGram) which allows users to send and receive money in real-time has been credited to visa and not the work of its blockchain-based partner (Ripple) in an announcement by representatives of the company.
The recently launched Fastsend, a new service which allows clients to send money in real-time to a phone number through a mobile application or dedicated website. While responding to enquiries from news sources about the latest concept, it was revealed to much surprise that MoneyGram did not make use of the technology of Ripple to achieve the latest product.
Do we need blockchain for real-time settlements?
MoneyGram Chief Operating Officer, Kamila Chytil informed news sources that FastSend makes use of Visa's Direct Original Credit Transaction to send funds to bank accounts making use of Debit card deposit which is clearly not blockchain-backed or related.
Without the need for DLT, the dedicated website and app make use of an open-source cloud-based microservices. Chytil further stated that although Ripple is not involved in the new product, the firm still makes use of Ripple's blockchain in other fields of the company.
Also, Chytil made mention of MoneyGram's continuous effort on how to utilize blockchain in areas where it could assist to solve data privacy and regulatory obligations via distributed ledger technology. In her remarks, she spoke highly of DLT technology and cryptocurrencies, stating that the firm believes blockchain to be the future of global cross border payments and transfer of money.
As MoneyGram continues to research on the multiple use cases in order to tap into Ripple's tools while integrating with the recent version of Ripple's service suit to introduce cash-out service to all network members.
It is worth noting that Ripple is gaining increased support and approval among financial institutions to provide them with its DLT services in Africa with the National Bank of Egypt joining its network, this has been seen as a welcome development as it would do well for the inward remittance within the region the Ripple Network.