Women are Taking Over the Crypto Market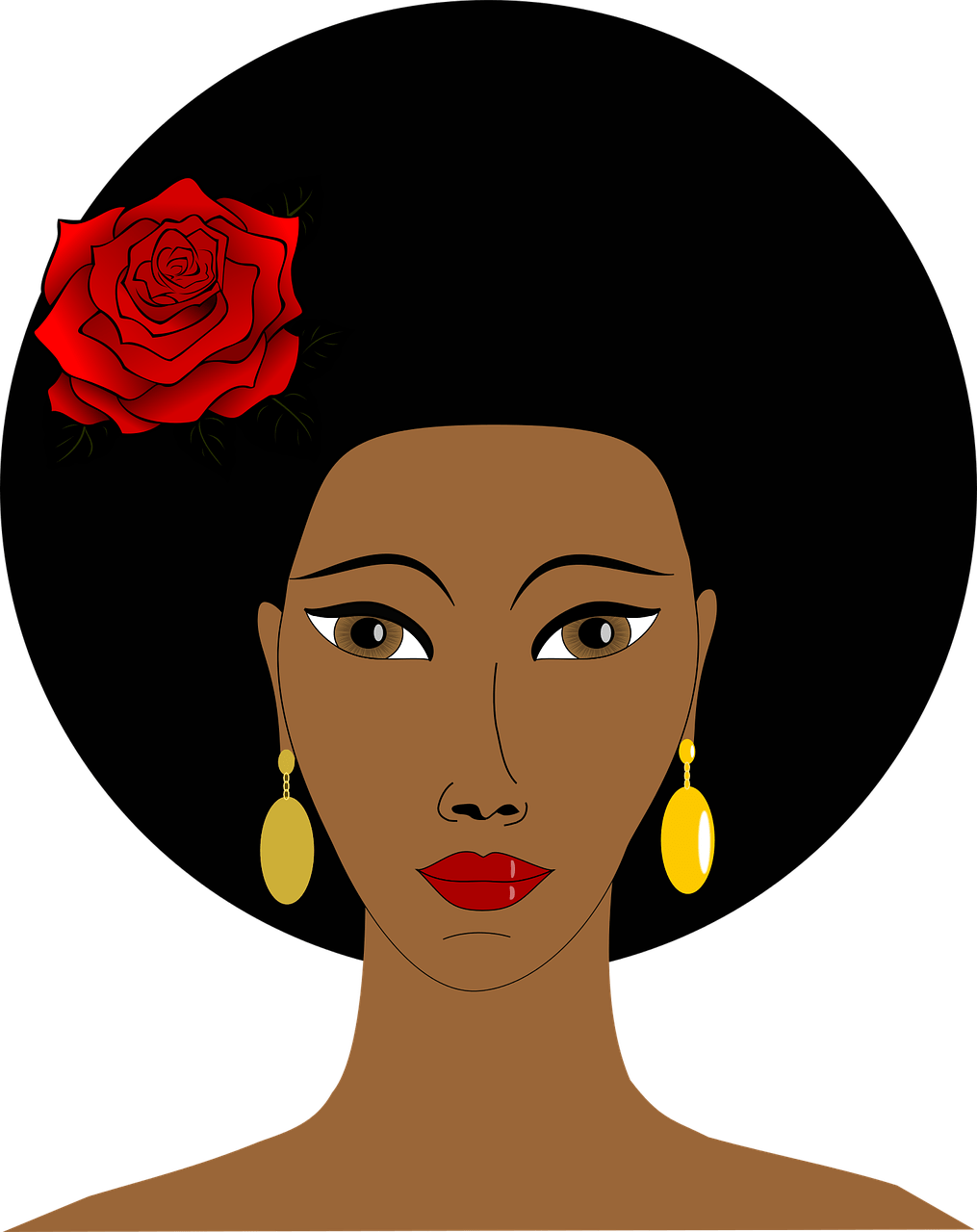 The crypto space has majorly been dominated by men but women are changing that notion now as recent findings from, AltcoinTrader revealed that women cryptocurrency owners are on the rise. The South Africa cryptocurrency exchange had revealed that more women are owning cryptocurrency unlike before and the ages of men who own cryptocurrency are between the ages of 18 and 40.
This is a remarkable feat as it will cause a great deal of diversity and inclusion in the crypto space. What we want is financial inclusion for everyone right? Then it's a great thing that women are getting involved in the space. Richard de Sousa a partner at AltcoinTrader, say: "We think that the growth in this market is still at its infancy and as more regulatory frameworks get developed over time in this space, more people will get into it. There will definitely be an increase in our records across all of these generations as the market evolves."
The report also showed that,"the group is a culmination of the Xenial and Generation Y or "millennials". They are born between 1978-1988 and are dominating this space owning bitcoin or other cryptocurrencies. Although there are more men generally internationally in the cryptocurrency market, there is a high rise of women in various age groups. The cryptocurrency exchange revealed, "As cryptocurrencies such as bitcoin are still a new phenomenon, we are starting to see more South Africans get into this space."
Although women dominated the space in the category of women aged 30-40, Males dominated the category of 18-30 year category. Women also dominated in the 40 to 80 age account groups. For the last six months, the number of women investing in cryptos has risen from 6 percent to 13 percent. African women are moving towards financial inclusion and liberty in the world and cryptocurrencies offer that freedom. It is not difficult to find out why more women are investing in cryptocurrencies.
What do you think about more women getting into the crypto space? Share your opinion with us in the comment section below.
Image credit: Pixabay
Disclaimer:
The Information provided on the website is designed to provide helpful information regarding cryptocurrency subjects. The content is not meant to be used, nor should it be used as a basis, foundational knowledge or prerequisite for decision making regards trading. Always do your own research and due diligence before placing a trade. We are not liable for any outcome based on any content found on the site.
Geneva will host the second Blockchain & Bitcoin Conference Switzerland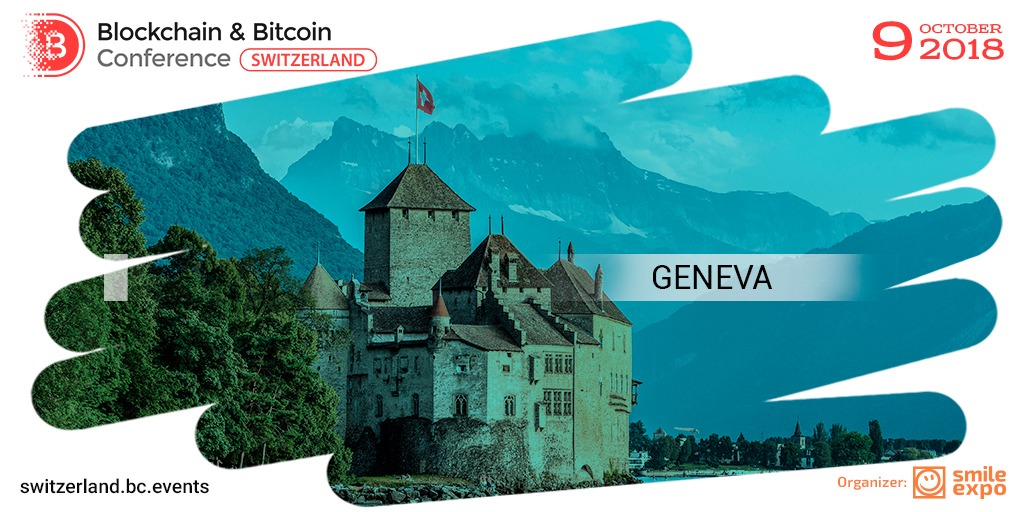 On October 9, 2018, Blockchain & Bitcoin Conference Switzerland will take place for the second time in Geneva, the European fintech hub. The event is dedicated to blockchain and cryptocurrencies uniting blockchain project developers, investors, analysts, financiers, specialists in marketing and legal support of business. The first Blockchain & Bitcoin Conference Switzerland was held in February and gathered more than 300 participants.
Background, topics, experts
Blockchain & Bitcoin Conference is a series of events held in different countries of the world by Smile-Expo. In 2018, more than 20 events are planned including the recent conferences in the Philippines, Australia, India, Thailand, and upcoming events in France, Switzerland, and Malta.
The event in Geneva combines a conference featuring foreign experts and a demo zone where companies will present their products. The program includes a panel discussion and a pitch session for participants of the demo zone.
The team of Smile-Expo, the international event company, includes in the program of Blockchain & Bitcoin Conference Switzerland reports of international experts as well as bright representatives of the Swiss blockchain community. In February, speakers of Blockchain & Bitcoin Conference Switzerland were representatives of CERN and investor listed in Forbes 30 under 30.
Pioneer in financial technologies
Switzerland is a country with the developed banking system and great interest in fintech innovations. Today the country has its own "crypto valley" – the city of Zug, where a functional blockchain ecosystem has been developed and many famous projects are based, such as Ethereum Foundation, Monetas, Lykke.  Zug is known for several business accelerators and HSLU-I university that teaches blockchain specialists. Besides, one can use Bitcoin to pay for goods and services here and exchange it for fiat money in one of three Bitcoin ATMs. At the end of July, the voting via the eID system based on the distributed ledger will take place in Zug.
In 2018, Procivis startup has successfully tested and implemented the eID solution and a number of e-Government services. Now users can file tax declarations, register residence, and use passport services with their smartphones.
Furthermore, there are blockchain platforms for over-the-counter securities trading launched by major financial organizations in Switzerland. As for the business application of blockchain, 75% of Swiss companies plan to integrate the technology in the next three years (according to the report of PwC).
Attend the second Blockchain & Bitcoin Conference Switzerland!
Smile-Expo's blockchain conference in Switzerland gives an opportunity to meet global blockchain and cryptocurrency experts. It is a comfortable networking space, where one can exchange experience with companies that have already developed and implemented real-life blockchain-based solutions.
The event will be interesting for:
specialists working in the field of blockchain and cryptocurrencies that want to receive new and relevant information firsthand;
those striving to build a career in the field of blockchain and cryptocurrencies;
entrepreneurs that plan to integrate decentralized technologies in their business.
Now you can get Early Birds tickets on the website of the event!