Turkey Fires Imams for Alleged Bitcoin Acquisition
Turkey's religious authorities last year banned bitcoin stating that it is not compatible with Islam hence leading to the termination of two imams for allegedly investing in bitcoin.
According to reports, Mecit K, who held the position of an Imam at a mosque in Zonguldak's city and Satilimis B, who worked in a surrounding village, were told their services were no longer need following the investigation by the presidency of Religious affairs into the allegations. However, both men have appealed the allegations.
According to a rough translation, Mecit C has pled only to have made investments into "blockchain," stating "I do not have a close relationship with Bitcoin, I have not invested a penny, I do not have a connection […] I have an investment in 'Blockchain', but I have never invested in Bitcoin, it is a legitimate investment." Mecit also indicated that this was not the first investigation of its kind into his investments, adding "In 2016, an investigation was launched on the grounds that necessary jurisdictions had been opened and then the case was closed, and an investigation was launched again in 2017. Justice will make its decision."
By contrast, Satilimis pled total innocence, claiming not to "even know what bitcoin is." Satilimis' statements appear to claim that his wife's jewelry business had recently been the victim of some sort of scam. Satilimis stated that his "wife went to this place by selling the jewelry items, under the influence of the father-in-law and getting the rental income from this company but this company went down without getting any rental income. I am also the victim here. they gave me the air of directing my friends to this company, but my friends who entered this company without being under the influence of anyone in the investigation declare them. I was dismissed from such a calumny. It is a pity that the Religious Council has come to this point."
The Son of South Africa's President Aims to Conserve Wildlife with Crypto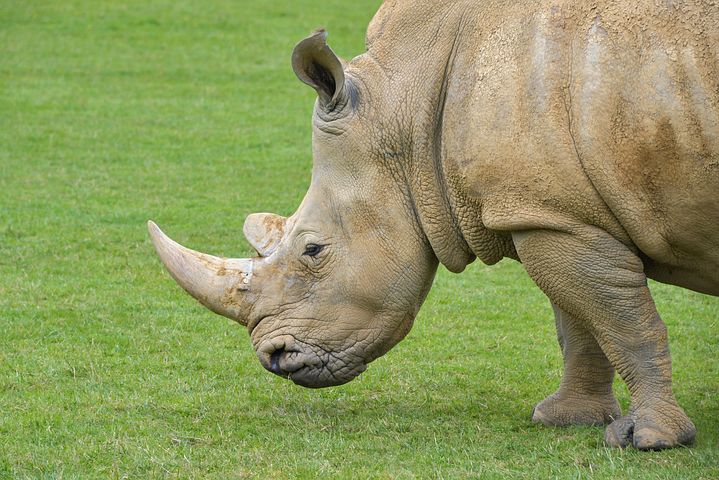 Tumelo Ramaphosa, the youngest son of the President of South Africa, President Cyril Ramaphosa is creating innovations through the blockchain and cryptocurrency. Tumelo who has been in the blockchain space since 2010 aims to revolutionise the auction sector as well as conserve wildlife. With his company, StudEx Wildlife, Tumelo is digitizing animals by placing them on the blockchain where each animal can be bred, traded or sold and the value will be shared amongst investors.
StudEx Wildlife aims to turn endangered species to digital tokens. The company has had the plans in motion since 2016, and aims to utilise the funds raised from its Initial Coin Purchase (ICO) to fund a conservation where animals under threats of extinction will be tracked. South African Private Farmers can also reproduce endangered species and auction the animals. StudEx aims to take the auctions to a global level.
Tumelo explained, "In many ways, StudEx is trying to create and decentralize this monopoly that happens in South Africa. You have farms where farmers have their animals, with StudEx we'd be able to raise more funds through initial coin offers on the animals." He also revealed that the firm aims to acquire industrial drones for the purpose of their conservative objectives. This would aid in tracking animals. He also revealed another aspect of the firm he says, "StudEx is a VR business. We have a VR application in development where you can immerse yourself in the world and see what the drone is seeing." This would help investors in seeing what they are investing in or the animals they have invested in."
Tumelo who has been in the crypto space for a while now aims to conserve wildlife and endangered species through its funding system.
What do you think about StudEx Wildlife? Share your opinion with us in the comment section below.
Image credit: pixabay,
Disclaimer:
The Information provided on the website is designed to provide helpful information regarding cryptocurrency subjects. The content is not meant to be used, nor should it be used as a basis, foundational knowledge or prerequisite for decision making regards trading. Always do your own research and due diligence before placing a trade. We are not liable for any outcome based on any content found on the site.