Trouble Looming for Bitcoin with Stocks Plunge?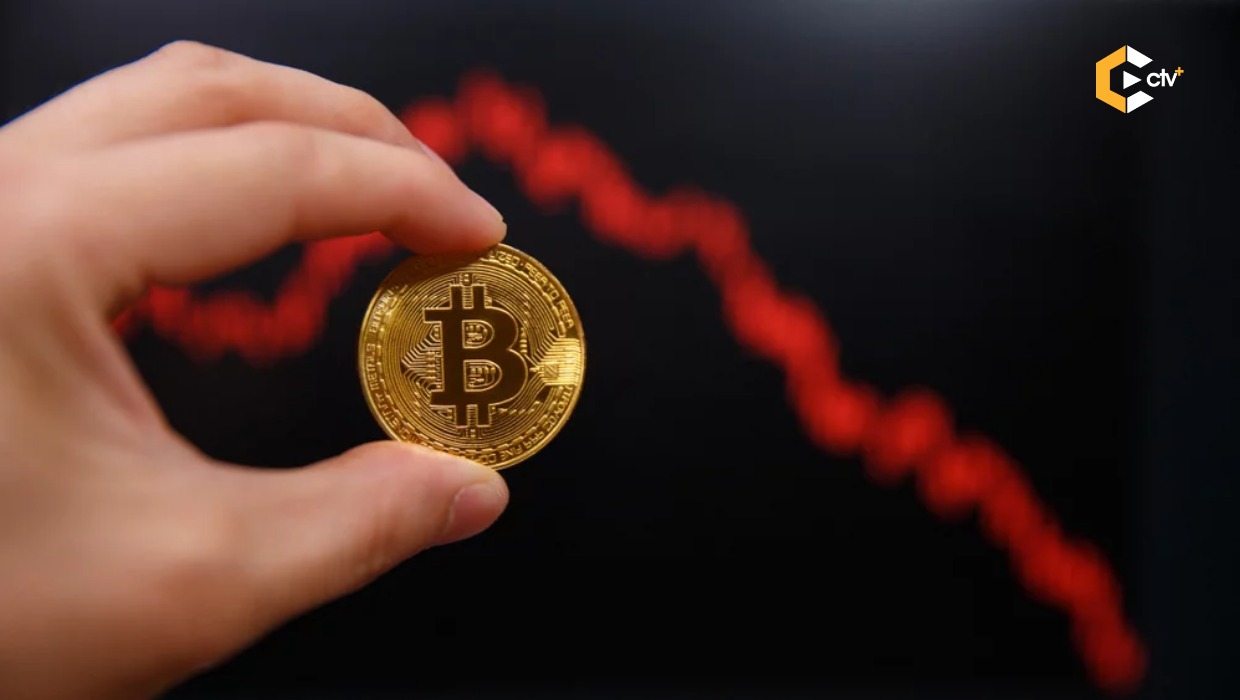 Could bitcoin and other "risk-on" assets be open to a possible plunge alongside the traditional stock market?
With what is happening in the stock market, inferences could easily be drawn that social media (tweets particularly), not only affect the traditional markets but also has real-time effects on digital assets. With a recent revelation from the United States president-Donald Trump, where he makes plans to increase the tariffs on Chinese-made commodities from 10% to 25% in a few days time, global assets like stocks and bitcoin BTC, recorded a minus in the market.
For 10 months, China has been paying Tariffs to the USA of 25% on 50 Billion Dollars of High Tech, and 10% on 200 Billion Dollars of other goods. These payments are partially responsible for our great economic results. The 10% will go up to 25% on Friday. 325 Billions Dollars….

— Donald J. Trump (@realDonaldTrump) May 5, 2019
Bitcoin Records Slight Dip with Trumps Chinese Tariff Statements.
While many will argue that President Trump's intentions had a good possible economic result, the stock market took the news quite badly. As at 1 pm today, Futures for the S&p 500 were 1.75% down and this would invariably mean an open red. More so, as of the time of compiling this article, there exists a whopping drop for the SSE Composite Index of about 5.35%, which means the loss of billions of dollars in less than 24 hours.
Just as we mentioned earlier, bitcoin also recorded some losses alongside its counterparts in the traditional exchanges. this was pointed out by a crypto trader who saw this trend as the Monday Asian market opened. In this trading path, BTC fell in indicating a negative reaction to the tariff threat of the U.S. President.
If we argue that BTC price loss could be coincidental, we might also need to take a look at a similar situation where BTC lost almost the same value to the Hang Sang withing the same time frame. This is yet another proof to show that though BTC is sadly still vulnerable, it also now responds to market forces.
Market participants continue to view Bitcoin as a risk-on asset.

Sunday evening's sell-off occurred simultaneously with the Hang Seng's precipitous 3.4% drop at the open following Trump's new tariff salvo. pic.twitter.com/Oa9RiVXuRg

— Light (@LightCrypto) May 6, 2019
More insights show that cryptocurrencies are risk-on and this means that investors in these areas are particularly interested in markets trending higher.
Crypto is a risk asset. Global capital flows matter. pic.twitter.com/giZ186F4kc

— Travis Kling (@Travis_Kling) April 30, 2019
Bitcoin To Become Safe Heaven As Digital Gold
From all the information provided above, it is clear that bitcoin maybe conforming to traditional markets' risk-on assets after all.
Many might not have heard already, but bitcoin, alongside all other cryptocurrencies, have been disregarded an in fact touted as an uncorrelated asset. Check this out in the CNBC interview a few months ago where Anthony Pompliano of Morgan Creek mentioned that the correlation between BTC and the S&P (SPX) was practically non-existent. A confirmation was put forth by Three Arrows Capital's Su Zhu, showing that given "high prices and low prices, high volatility and low volatility, the correlation between the aforementioned assets is still near-zero.
All of the correlations confirmed this Monday, have gone to validate the John Normand theory that gold remains a better safe haven or hedge against downturns than Bitcoin. John is the Head of JP Morgans's cross-asset management arm.
According to optimists, Max Keiser's explanation of a possible break-even for the digital asset class is a thread strong enough to hold onto. Max is of the opinion that BTC will eventually become a "risk-off" asset, hinting at a few characteristics that make it a form tradeable money.
Amongst many reasons for his belief are that BTC is a non-sovereign, decentralized, censorship-resistant and easily- transferable asset that is deliberately scarce and is not controlled by the whims of central banks and the various existing financial institutions.
The market and consumers alike may need a bit of a nudge in the right direction to truly comprehend this fact, and this is predicted to come from the impending financial crisis which experts say is much around the corner.
Have your say in our comments section below.
Block.one Offers Early Backers a 6567% ROI Buyout Option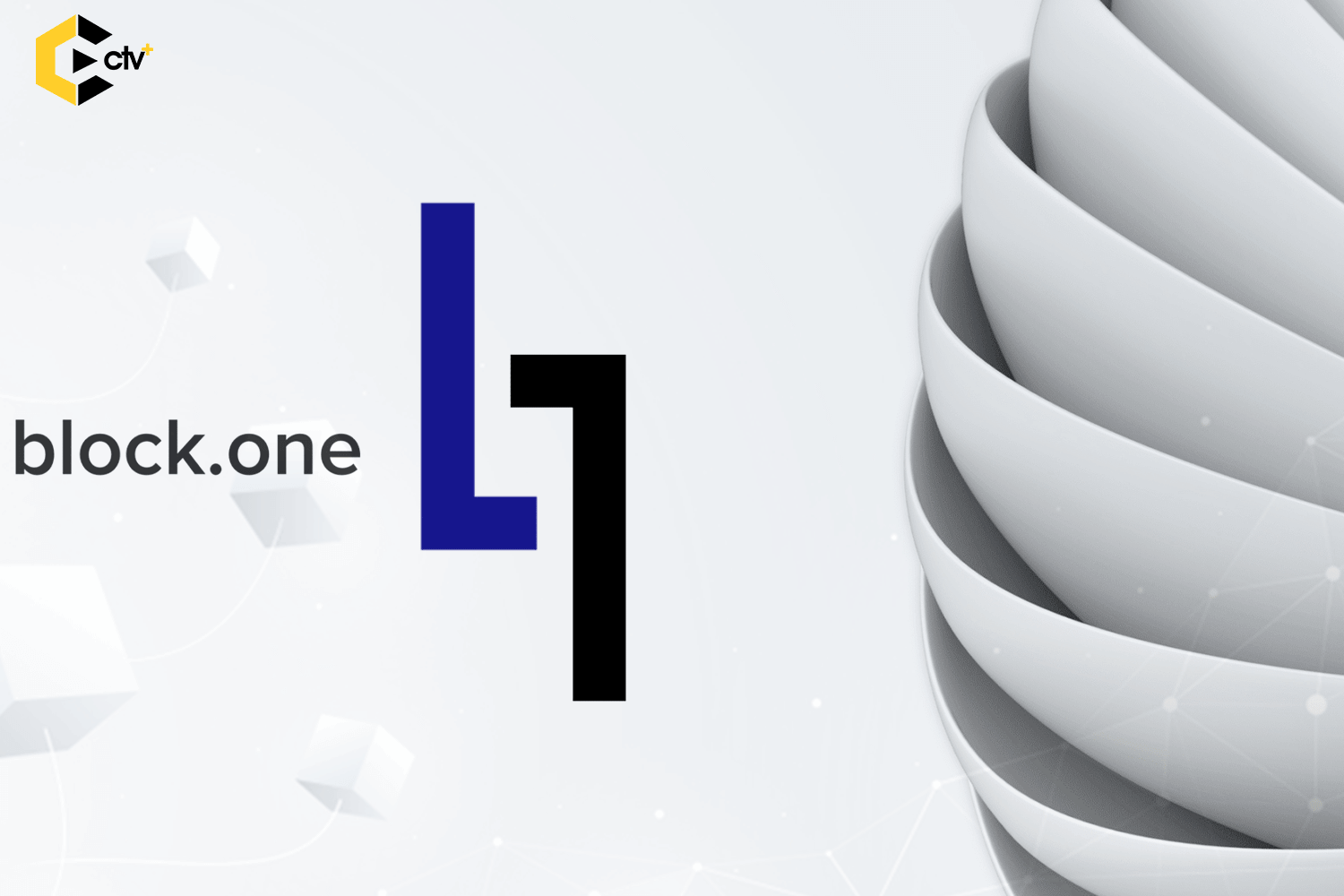 Block.one, the Cayman Islands-registered firm which is behind the world's largest ICO till date, $4 billion EOS software has recently sent out an email to early backers stating its intention to buy back some portion of its shares giving them a whopping 6567% ROI in less than 3 years according to a Bloomberg report.
In July of 2018, billionaire investor Peter Thiel invested into Block.one joining the like of Alan Howard and Louis Baycon who were early backers of the startup since 2017. These investors are faced with the mouthwatering option of either liquidating their shares of the company and cashing out huge gains or remaining with them.
Block.one in a March 19 e-mail to shareholders seeks to rein in external ownership of its equity by offering a $1,500 per share as compared to the $22 per share seed round. When asked about this move, a spokeswoman of the company merely said the company intends to use proceeds it generated from token sales to expand its resources while building its business strong clearly dodging the main question asked.
According to an email circulated to its investors, by February 2019, Block.one was valued at $3 billion as compared to $40 million during its seed round in 2017. And unaware to most of the public, it holds as much as $2.2 billion in U.S. government bonds as compared to the jurisdiction it is registered in the Cayman Islands.
Block.one had faced serious criticisms from industry stakeholders with many labeling it a shady enterprise that certainly didn't need as much as $4 billion to launch a decentralized software. One of such critics is Richard Burton, San Francisco-based founder of Balance.io, a blockchain company that designs applications for open source financial products, he has once said
They designed a very clever mechanism to hoover up as much capital as possible,
He continued by saying,
Bitcoin was started on a shoestring and Ethereum raised just a few million dollars, which goes to show you don't need anything like the money Block.one raised to launch and scale a successful network. It should be beholden on them to explain why they needed that much and what they are doing with it.
Brendan Blumer, the young CEO of Block.one however disagrees with such critics as he made his stance known in a Bloomberg interview in November of 2018, saying
too much transparency into everything that we are doing on an ongoing basis can actually take away a lot of the competitive advantage when we're trying to put out new types of technology
clearly knocking off the argument of critics who demand squeaky clean transparency after raising so many funds.
When asked if they were willing to take up the buyback offer, Bacon and Howard declined to comment while Thiel ignored numerous messages sent to him privately, sources reported. On the other hand, early backer, Christian Angermayer made his stance known. He had this to say,
Block.one is one of the most promising and best-positioned companies in the blockchain industry, and its success story is just beginning,
Recall that Mike Novogratz had earlier liquidated his stakes in the firm and realizing as much as 123% in returns valued at up to $71.2 million in the transaction.
Although Block.one which holds up to 140,000 units of bitcoin as assets, cited extreme volatility as a major factor that impacted its valuation clearly halving its holdings valued at around $1 billion, which has since been recovered in the recent bitcoin really, it is looking promising and sure has the likes of Peter Thiel happy at any of the option it decides to pursue.