Crypto Market Surge: Chinese Traders Pay Premium for Bitcoin Through OTC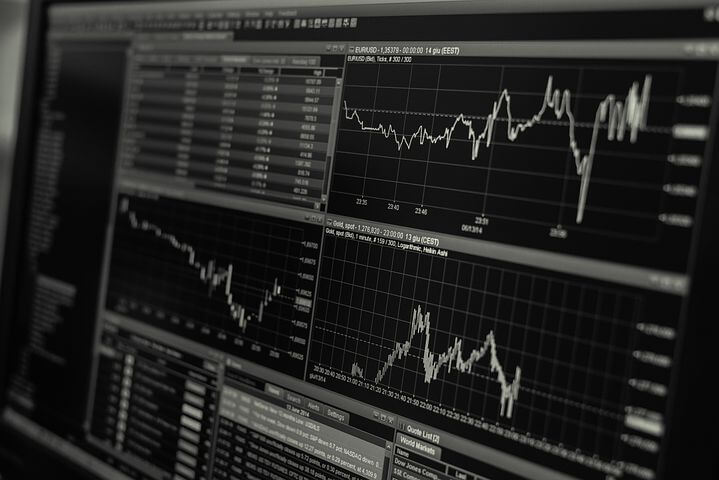 CnLedger had recently reported that last week's surge in the price of  Bitcoin's (BTC) has made Chinese traders not only return to trading but pay a premium for doing so. And with  price spreadsheets from Huobi and OKEx exchanges, cnLedger was able to reveal an increasingly common practice among Chinese traders who wish to acquire Bitcoin.
It would be good for us to recall that the government of China formally banned cryptocurrency trading in 2017 and since then, cryptocurrency investors in the country have had few options. One of these few options which had turned to become the principle method as noted by CnLedger is purchasing stablecoins such as Tether (USDT) through OTC (over-the-counter) services and converting them to other cryptocurrencies.
The report claimed that "Chinese markets reveal strong buys," in the event of a bullish week for Bitcoin which saw BTC/USD advance by over $1,000, prices for those OTC services have steadily risen in CNY terms, marking an increase in demand.
According to the tweet from CnLedger, "OTC (Over-The-Counter) trades, the almost only way to buy bitcoin with fiat in China, showing considerable $ premium (1 USDT = 7 CNY) over the official rate of 1 USD = 6.7 CNY."
The upsurge in Bitcoin trading among Chinese investors contrasts with the ongoing clampdown on cryptocurrency-related activities in the country.
As Cointelegraph reported, this has extended to anything construed as propaganda, while associated instruments such as initial coin offerings (ICOs) are also outlawed.
In the contrary, authorities within the Chinese government continue to advocate the development of blockchain technology, both within the state and private sector.
In some time past, it was reported that China in fact has more blockchain-related projects underway than any other country worldwide, alongside the largest number of blockchain patents.
Last week, Beijing approved almost 200 firms as part of new plans to register blockchain service providers.
Bitcoin Donations Pouring In for Russia's Main Opposition Alexei Navalny
Russia's main opposition Alexei Navalny is once again on the spotlight having received up to 591 bitcoins valued at about $3 million at current market prices through his official donation address for his organization.
Alexei Navalny who faces so many backlashes from the Putin government in Russia and also political victimization and arrests even up to being banned from participating as a candidate in the last presidential elections in Russia against Vladimir Putin was recently reported by a pro-Putin television network to have most corruption investigative activities tied to huge donations pouring in alleging it to be involved in paid political hits.
Navalny runs an investigative center, the Anti-Corruption Foundation (FBK), a whistleblower organization that regularly publishes alleged corrupt activities of government officials, not sparing high ranking officials such as the prime minister Dimitri Medvedev and  even the attorney general, Yuri Chaika
An anonymous Telegram channel on Monday known as "FBK Staffer's Confession," alleged the correlation between several huge donations to the Navalny organization's wallet a few days before FBK published one of such investigation, alleging FBK is involved in paid political hits. This accusation was aired in major mainstream Russian media most of which are pro-Putin.
FBK through its chief of staff vehemently denied this allegation when contacted by Znak, a Russian news publication agency. Leonid Volkov FBK's chief of staff  denied any connection between the transactions and its investigations, in his rebuttal he said the anonymous blogger "dragged the non-existent facts together in by the head and shoulders."
Volkov continued:
"You can say that each time Encke's Comet approaches the Earth it coincides with a big war: 1914 (First World War), 1941 (World War II) and 2014 (War on Eastern Ukraine). But its rotation period is three years, and it approached the Earth many times when there were no big wars."
Navalny's bitcoin wallet address conspicuously appearing on its official website have seen as much as 2000 transactions including donations and withdrawals since 2016 after receiving its very first donation. This is noticed as every transaction on the bitcoin address is open and transparent for everyone to see due to its decentralized ledger technology.
Navalny is not only the dissenting voice or movement in the Russian political space that has been involved in bitcoin donations, there are many others including Zona.Media and The Insider, as well as internet freedom movement Roskomsvoboda accept donations in bitcoin or ether but FBK appears to be the most prominent.