Top 5 African Countries To Do Blockchain And Cryptocurrency Business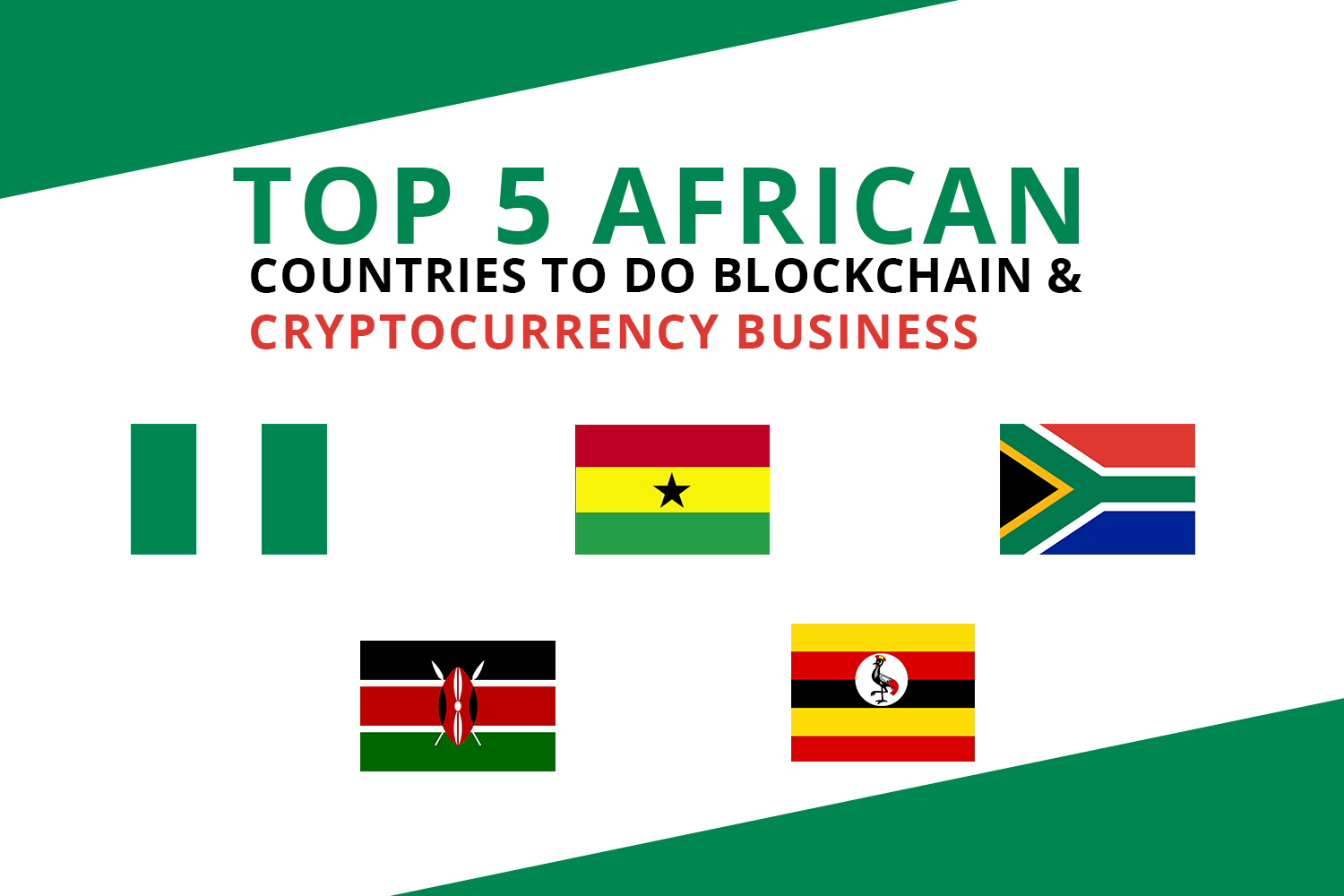 The Africa blockchain space is evolving fast to reach their international counterparts and this is commendable. So far, there are some Africa countries that have been steadily creating awareness of the cryptocurrency and blockchain movement in the continent. Acceptance of cryptocurrency, creating innovative hubs and business around cryptocurrency and blockchain is already been done by some of these countries.
In this article, we will be looking at some top African countries to do blockchain and cryptocurrency business
Kenya
Kenya, the silicon savannah of Africa is one of the principal pioneers of blockchain innovations in Africa and using the blockchain as a tool for solving key problems in Kenya.
The Kenya government in 2018 launched a task force community to look into cryptocurrency and blockchain and come up with a roadmap that could be adopted.
Blockchain has been used to solve major problems in Kenya. Some of which is the issue of land grabbing – Kenya came to the technological spotlight after the launch of Mpesa, a phone-based money transfer which started in 2007 launched by Safaricom – Tanzania's and Kenya largest mobile network operators.
Although there has been a significant lack of regulatory clarity around emerging technologies in Kenya however it is one of the countries that are friendly to blockchain and cryptocurrency in Africa and currently support blockchain and cryptocurrency innovations and business.
Nigeria
Nigeria is also a very friendly African country to do blockchain and cryptocurrency related business. Nigeria houses some of the biggest blockchain companies in Africa and tech hubs in the continent such as the Blockchain tech hub, the brains behind one of the popularly known multi-wallet "Satowallet". Another hub is the Kurecoinhub behind Kurepay wallet. Nigeria is known to be a fertile land for investment in Africa however, the federal government is not throwing much of their weight behind blockchain and cryptocurrency but the bull is being taken by the horn by some of the country's cryptoprenuers making strides in the blockchain space.
There are quite a number of blockchain and cryptocurrency master class, blockchain conferences, meet up pouring out of Nigeria where people are educated about blockchain and cryptocurrency. Millions of dollars are made in Nigeria from cryptocurrency trading making Nigeria a good destination to start a bitcoin wallet, trading and exchange businesses.
South Africa
Corruption is fought in South Africa via the decentralized ledger technology and currently one of the first African countries to pitch a  blockchain business with a lot of blockchain companies.  Attention was given to the country when the South Africa reserve bank made decisions to start experimenting with cryptocurrency token for transactions. Some of the biggest blockchain companies are found in South Africa so when looking for the next place to start a blockchain business you should consider South Africa.
Ghana
Another Africa countries to consider to start a blockchain business is Ghana; Ghana is home to Bitland – a leading land registry platform. Ghana is making headway and she is welcoming innovators, startups to come and pitch their blockchain projects. So if you are in West Africa or outside Africa, you can look into making Ghana your destination for a blockchain business.
Uganda
Uganda is fast growing itself as a go-to blockchain destination in the continent. The country has commendably progressed in the last decade, technologically-speaking, and its push into blockchain technology is proof. Recently, Carico Café Connoisseur announced that it had started using blockchain technology in its coffee supply.
Not so far, Binance – which has been by far one of the biggest crypto company globally has set up its operations in Uganda as announced by its CEO. Also, the government of Uganda is working on introducing regulations to govern cryptocurrencies as said by Uganda's minister of finance.
On a final note, there are other Africa countries that also utilize and embrace blockchain and cryptocurrency like Zimbabwe, Tanzania etc. So if you are looking for friendly African countries for your cryptocurrency and blockchain business, you should consider either of the above-listed countries.
Do you find this article helpful? Do let us know by using the comment section below.
Disclaimer:
The Information provided on the website is designed to provide helpful information regarding cryptocurrency subjects. The content is not meant to be used, nor should it be used as a basis, foundational knowledge or prerequisite for decision making regards trading. Always do your own research and due diligence before placing a trade. We are not liable for any outcome based on any content found on the site
MoneyGram's New Time Remittance Technology backed by Visa not Ripple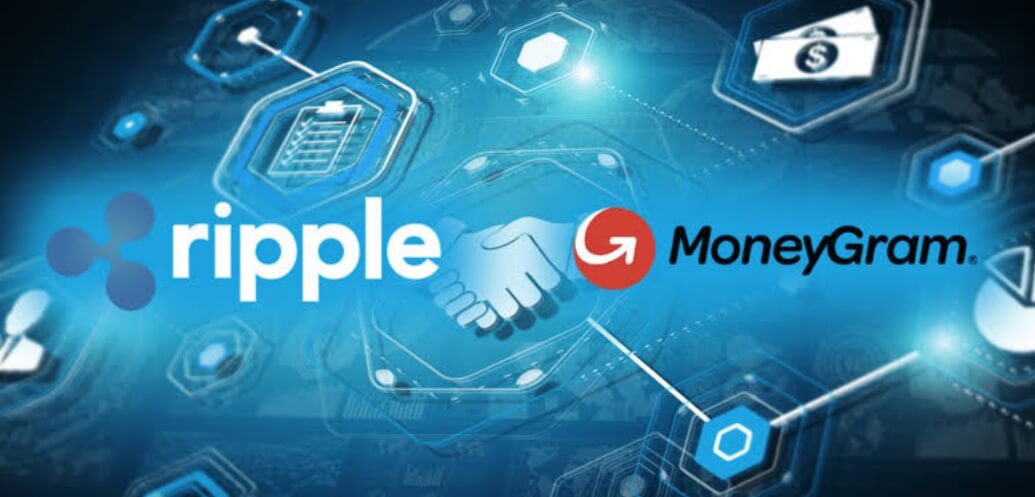 A new service introduced by remittance giant (MoneyGram) which allows users to send and receive money in real-time has been credited to visa and not the work of its blockchain-based partner (Ripple) in an announcement by representatives of the company.
The recently launched Fastsend, a new service which allows clients to send money in real-time to a phone number through a mobile application or dedicated website. While responding to enquiries from news sources about the latest concept, it was revealed to much surprise that MoneyGram did not make use of the technology of Ripple to achieve the latest product.
Do we need blockchain for real-time settlements?
MoneyGram Chief Operating Officer, Kamila Chytil informed news sources that FastSend makes use of Visa's Direct Original Credit Transaction to send funds to bank accounts making use of Debit card deposit which is clearly not blockchain-backed or related.
Without the need for DLT, the dedicated website and app make use of an open-source cloud-based microservices. Chytil further stated that although Ripple is not involved in the new product, the firm still makes use of Ripple's blockchain in other fields of the company.
Also, Chytil made mention of MoneyGram's continuous effort on how to utilize blockchain in areas where it could assist to solve data privacy and regulatory obligations via distributed ledger technology. In her remarks, she spoke highly of DLT technology and cryptocurrencies, stating that the firm believes blockchain to be the future of global cross border payments and transfer of money.
As MoneyGram continues to research on the multiple use cases in order to tap into Ripple's tools while integrating with the recent version of Ripple's service suit to introduce cash-out service to all network members.
It is worth noting that Ripple is gaining increased support and approval among financial institutions to provide them with its DLT services in Africa with the National Bank of Egypt joining its network, this has been seen as a welcome development as it would do well for the inward remittance within the region the Ripple Network.