Third Phase of Binance Lending To Launch on the 11th of September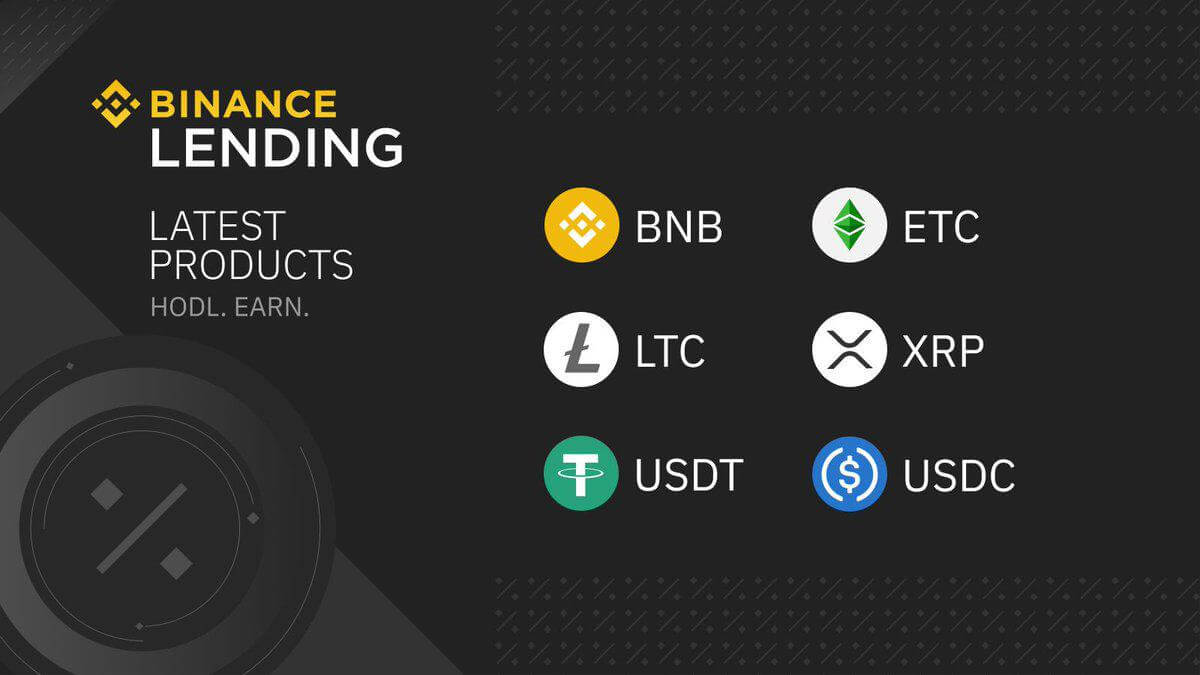 Cryptocurrency Exchange and blockchain ecosystem – Binance is set to launch the third phase of its Lending Service in two days time. According to the Binance, the third phase will carry a 14-day product maturity term just like the first phase and unlike the third phase which had both a 14-day and 28-day term.
Subscription will follow a First-come-first-served basis. Subscription time is set at 6:00AM (UTC) on the 11th of September to 12:00AM on the 12th of September, 2019.
The third phase will allow Binance users to lend their idle Litecoin crypto assets to Binance and receive interest of 7% at the end of the Product Maturity date.
Other than Litecoin (LTC), users will also be able to lend BNB, ETC, XRP, USDC and USDT. Each asset carries a 14 day maturity term.
Binance revealed the details for the third phase with Binance Coin (BNB) having a total subscription cap of 200,000 BNB with individual cap set at 500 BNB. Interest is set as 10%.
Ethereum Classic ETC carries a 30,000 ETC total subscription cap with an individual cap of 1500 ETC expected to generate an interest of 7%.
XRP Lending Product offers a 7% annualized interest product. Total subscription cap of 1,000,000 XRP with personal cap set at 50,000 XRP.
Litecoin LTC is expected to generate an interest return of 7% from a total cap of 6000 LTC with an individual subscription cap of 300 LTC.
Stablecoins USDC and USDT lending products are both offered on a 7% and 10% annualized interest returns. The former is has a total cap of 2,000,000 tokens and a personal cap of 500,000 tokens. The latter has restricted individual subscription to 5,000,000 USDT tokens with a total cap set at 20,000,000.
Binance continues to be on the news each week. With a unique public image strategy, it continues to remain at the forefront of crypto innovation.
Interest calculation will commence from the point of subscription to the end of the Lending Phase which is scheduled to be 25th of September, 2019 at 6:00 AM. Interest Payment will be immediately the products reaches maturity.
Binance Announces Additional JEX Token Airdrop for Binance.com Users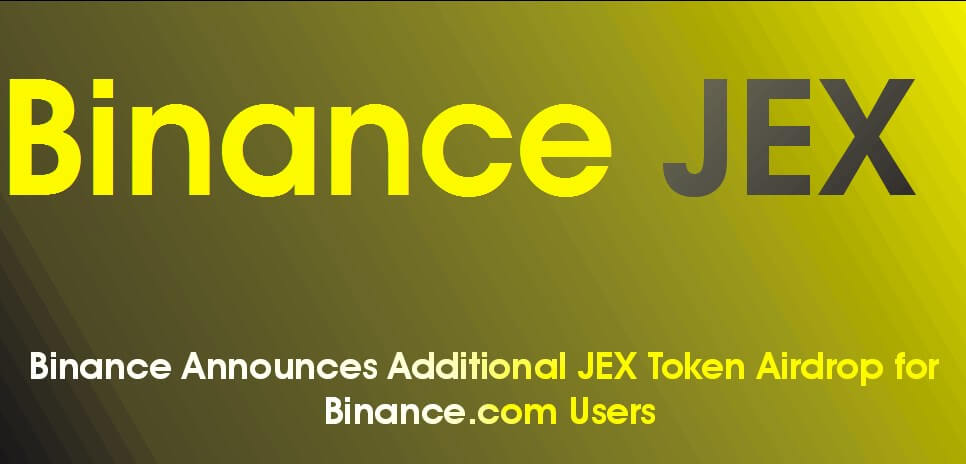 Cryptocurrency exchange and blockchain ecosystem Binance has announced additional JEX token airdrop for users of its Binance.com platform.
Users are expected to use their Binance.com login credentials to claim the tokens. The claim is available from the 11th of September, 2019 at 6:00AM (UTC) to 18th of same month at 6:00AM (UTC).
Users are to login to the Binance JEX and upon the first time of login, they will be rewarded with a random airdrop of between 10-100 JEX tokens.
The rules for the airdrop were presented in a list by the exchange in a blog post published today 16th of September, 2019.
According to Binance, users are expected to login to Binance JEX with their Binance.com login information and the account must have trading records and a minimum balance of at least 0.01BTC before 3:59AM (UTC) on the 10th of September.
Users may only qualify for the airdrop the first time they use their Binance.com account to login to Binance JEX.
It also revealed that the quantity of JEX tokens awarded from the airdrop after logging in to Binance JEX for the first time will be seen immediately.
Binance assured users who have login to Binance JEX before the promotion was announced will still qualify for the JEX token airdrop the first time they access their Binance JEX account with their Binance.com credentials during the promo period.
Binance JEX formerly JEX is a spot and derivative crypto trading platform run by JEX Technology Co, Ltd. Binance announced the acquisition of the trading platform and added it to its growing platform businesses. JEX also offers other than derivatives, futures contracts.