The Market Position of Binance IEO Tokens
Despite the decline in the level of fundraising in cryptospace, projects will still needed to be funded if we are to push the technology forward. This is where Initial Exchange Offering IEO came about. IEOs are the new ICOs of 2019. IEOs works by allowing users to send their funds to a wallet prepared by the exchange (unlike in ICO where funds are set to the Project's wallet) after which they are allowed to invest the amount they desire to.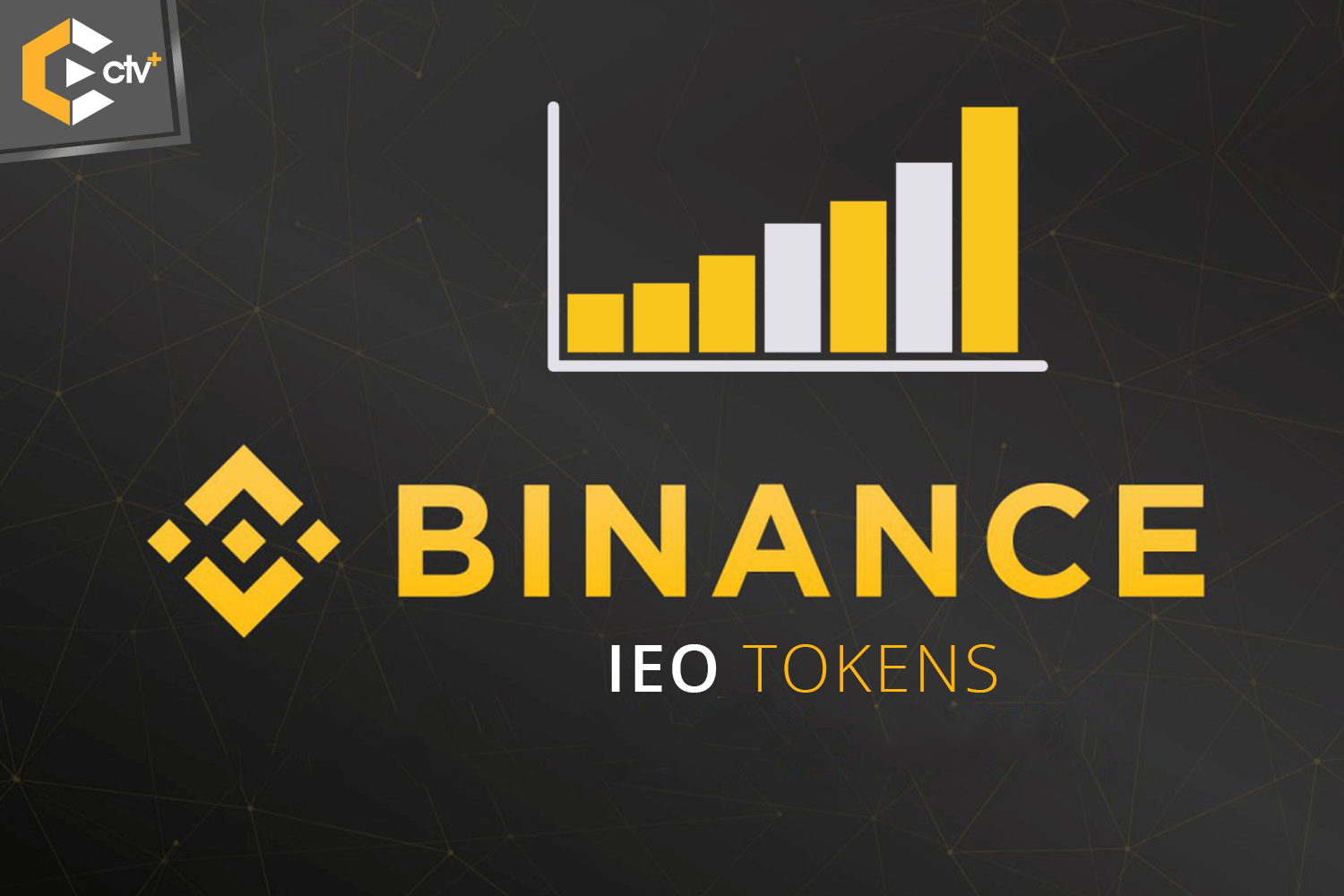 Brief Analysis of Token Growth Post-IEO on Binance Launchpad
While the craze for IEO is still on the rise with Binance opening the door to others in this new method of funding projects through its Launchpad, many seem to have forgotten how ICOs evolved to becoming IEOs. Initial Coin Offerings, ICO which came to a dramatic end after creating a fundraising field for projects to raise questionable figures in their bid to build products. Many of which never made it to market which speaks volume of the level of lack in transparency and accountability in ICOs another trend is building up.
The sheer volume of fraud and scam which were discovered in the ICO days and the fall in market value of top leading cryptocurrencies which later trickled down the market size list of cryptocurrencies were more than enough to end this era of inexhaustible craziness. Although the amount of profit recorded by traders and investors during the ICO days were mouthwatering. Several others lost fortunes to scams and negative price actions which were caused by news of ban, arrest of project's team members, sanctions etc.
Even before the end of the ICO days (others are still very optimistic and believe that the ICO days are not yet over), STO a name given to the fundraising of tokens which meets the security standard of traditional assets and can be classified as securities according to securities laws was already prepping to become mainstay. Notwithstanding the media's focus and attention on STOs, we are yet to see a clear direction for Security Token Offerings. Never mind the World STO Summit of 2019 in Dubai.
Despite the decline in the level of fundraising in cryptospace, projects will still needed to be funded if we are to push the technology forward. This is where Initial Exchange Offering IEO came about. IEOs are the new ICOs of 2019. IEOs works by allowing users to send their funds to a wallet prepared by the exchange (unlike in ICO where funds are set to the Project's wallet) after which they are allowed to invest the amount they desire to.
While we have lots of projects lined up for IEOs in various exchanges, let us examine some of the already conducted ones in their current market position. We are beaming our searchlights on the most sought IEO platform – Binance Launchpad. How are they fairing by the numbers post IEO?
BitTorrent
From the success of the first IEO conducted in 2019 by Binance where the Tron based Bittorrent with a total supply of 990 billion BTT tokens raised $7.2 million dollars in 20 minutes, it is imperative we check how it has been doing for about 3 months post IEO. This doesn't surprise most actors in the space who have seen projects raise far more in less time during the ICO days. However, it just shows the desire of investors to continue funding projects after the ICO era ended. Contributory Investors are still able to command financial power just as it was two years prior. Since January the sale was conducted, what is the value of the Bittorent BTT token?
With a current market capitalization of just over $56million and a circulating supply of 89.1billion BTT token, the price of one BTT currently stands at $0.0006 against its IEO price of $0.00012. Current price however, it's good position post IEO, it has dropped down considerably after hitting all time high $0.00125 immediately it was listed garnering over 500% increase.
According to Coinmarketcap data, IEO participants still holding however the ups and downs are still enjoying 22.07% of the IEO value.
Fetch AI
The team of Fetch AI did their IEO on the Binance Launchpad after the Bittorent IEO in January. The team was able to raise $6million dollars in just 22 minutes. FET has a total supply of 1.15billion of which 81 million FET are circulating. This has given it a market capitalization of $10.8million of which it has experienced a 67.24% decline from its IEO price. It attained all time high of $0.4307 as against an all time low of $0.129. Current value of one FET Token is around $0.13
Celer
Celer is also another project which did its IEO on the Binance Launchpad. The successes of the two previous projects Bittorent and FetchAI on the Launchpad brought about the rush into Celer. However, the rush, only about 10% of investors were able to acquire the CELER token. The CELER team were able to raise $4million from the sale and immediately the token became tradable on the Binance exchange, there was an immediate surge in the price of the token running upward to 400% which pushed it to $0.025 as against its' IEO price of $0.0067.
With a market capitalization of $24million and total supply of 10 billion tokens of which 2.3billion are currently circulating, the token is already running at $0.010208 as against its all time high of $0.030469. IEO participants who must have not liquidated their position must be suffering at a fate of 66.5% decline from its IEO price.
Though at current only Bittorent seems to be the only IEO that is in profit post IEO, this could also be attributed to the marketing skills of the Founder of Tron, Justin Sun, Binance Launchpad has set a precedent and other exchanges are pushing on to do their own IEO. Many IEOs has been done IEOs too as according to data by the ICO Analytics, Multivac which is in 37% negative in 14 days performance window. Then there is Top Network having a 22% decline, Veriblock in 17% red in same 14 days Performance window. DOS Network is in 29% Green in 7 days Window and 5% Green in 14 days window, but it has -26% in 30 days performance window. We will still see more projects coming out to do IEOs still despite the disappointing numbers.
Despite the low prices in the tokens prices, the funding rounds have continued to record successes. As many of those who have continued to remain pessimistic on this new fundraising method citing issues such as trust, accountability, transparency and government legislative concerns, the race to join the next IEO is still on and as the sentiments with many founders show, they are enthusiastically in favour of IEO. Who wouldn't by the way?
You don't grow by refusing to eat. You grow by doing what people do to grow. Is IEO here to stay? That is not for me to answer, let the market decide.
Binance Gets Hacked of 7000 BTC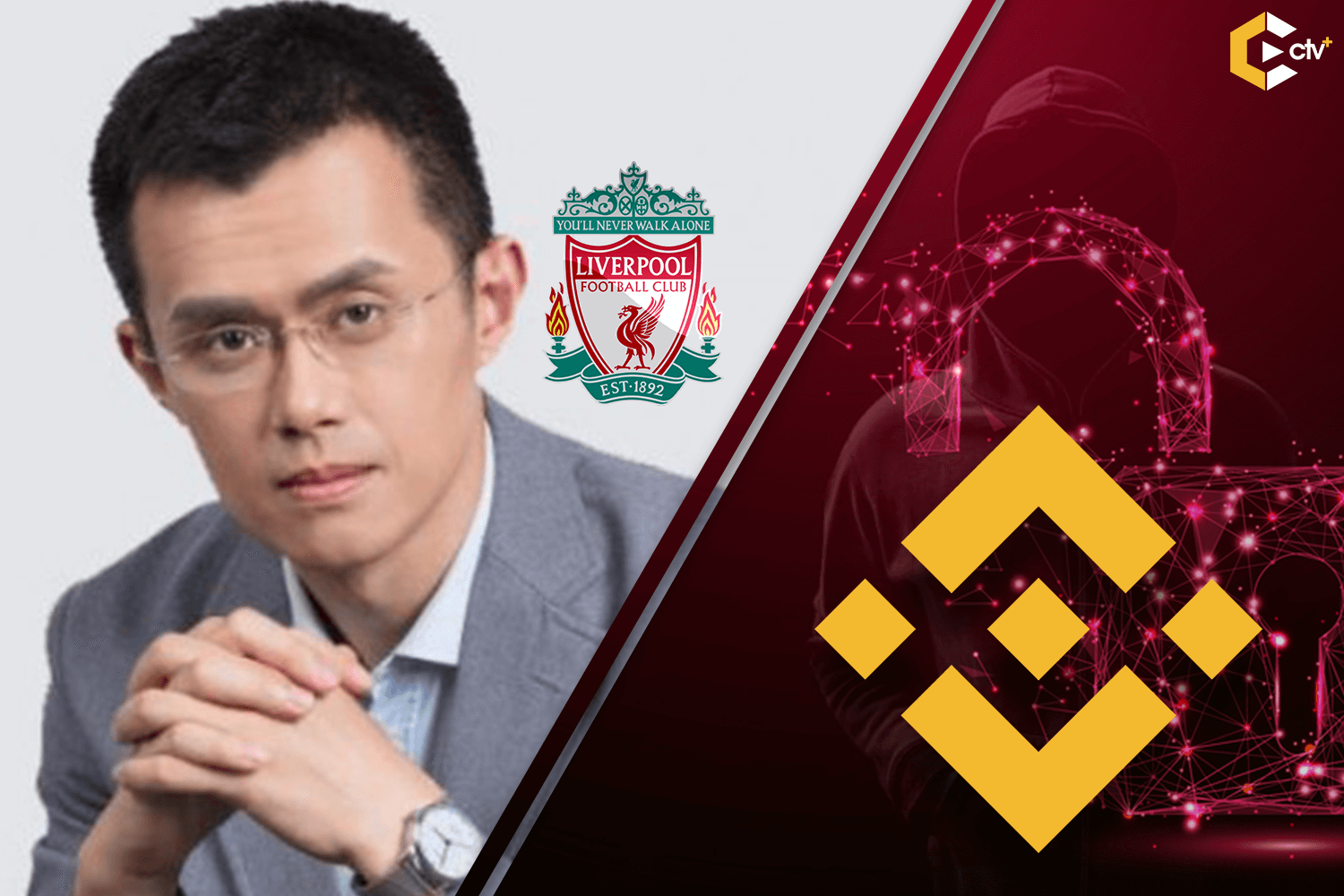 Looks like CZ Would Have to Take Solace via the Liverpool Invite Afterall
Binance has been hacked after several unsuccessful attempts by hackers for a period of one year now as issued in its press release. With this hack, perpetrators successfully carted away with 7000 BTC in a single transaction. The damage could be more in the coming days CZ opines, as the team is taking time to investigate how deep this damage could be.
Binance announced itself to the world and without any doubt becoming the exchange trading platform of choice for most traders in the space. And swiftly, displacing veterans in the space such as Bittrex, Poloniex etc, for top positions, little doubt was left in the minds of many as to the height Binance could attain within the space as the cryptocurrency adoption continues to gain traction globally.
While Binance was making a good name for itself with the mantra "Exchange the world", hackers were also making plans to ink their activities in the books of history as one of the successful clandestine groups who have successfully carried out a heist on the most popular exchange. February 2018, saw hackers attempt to breach the exchange security systems which was botched as they unsuccessfully got hacked themselves. It was in the news how the hackers themselves got hacked. After successfully targeting and breaching several user accounts via API (Application Programming Interface), the hackers pumped a VIA/BTC  pair by over 10,000% and then immediately sought to cash out by withdrawal. This attempt was botched as the risk management mechanism built in triggered an alarm that automatically froze withdrawal leaving the hackers funds trapped in the exchange.
With controversial entities like McAfee tweeting that Binance exchange has been hacked, Binance quickly attacked him on Twitter that he's trying to create FUD (Fear, Uncertainty and Doubts).
Binance has not been hacked. Please do not spread false information. If you want to keep updated on the status of our system upgrade you're welcome to follow @cz_binance or @binance_2017

— Binance (@binance) February 8, 2018
Responding after some months, McAfee apologized to CZ and the entire Binance Team that he obviously was wrong and CZ offering a cup of coffee when they meet someday, could there be no love lost between the duo?
One thing was clear, CZ shared with his fans how this event obviously was a blessing in disguise and had made his fanbase grow very quickly. This marked a new era for both the Binance Team and their maverick CEO. CZ was always in the news whether for bagging new partnerships, fostering industry growth or even for recent CZ vs BSV Craig Wright Binance delisting.
From yesterday's hack, and as described by Binance in their press release, it sure looks like the hackers decided to stage a "hackathon" on Binance. The recent hack operation was well coordinated. Took time and patience to execute. Even Binance agreed the modus operandi of these hackers followed the "once beaten, twice shy" route. They were not going to be hasty allowing their funds get trapped again. Alas! They got through with the similar pattern in the past but this time more intelligently.
Apparently CZ had tweeted that #SAFU (Secured Asset Funds for Users) funds will be used to ensure everything is kept under control while the team investigate and try to do implement damage control. Industry Leader and TRON CEO, Justin Sun has offered open support for Binance offering to transferring 7000 BTC to the Binance wallet and buying BNB and USDT to help stabilize the situation.
To support @binance , I will personally deposit 7000 BTC worth USDT (40 million USDT) into @binance to buy $BNB, $BTC , $TRX & $BTT if @cz_binance agrees. No need to #FUD! Funds are #SAFU!

— Justin Sun (@justinsuntron) May 8, 2019
One particularly interesting part of the AMA session held few hours after the unfortunate hack incident is that CZ and his teams are putting all options on the table in ensuring this issue is salvaged. One of such is a reorganization of the bitcoin blockchain network. This is already sparking heavy debate across social media. This option even though earlier considered has been dropped as outlined in his tweet.
Received an invitation from Liverpool, very cool! pic.twitter.com/znBzg7b9Mn

— CZ Binance (@cz_binance) April 27, 2019
Let's not be quick to forget at that nicely designed parcel CZ unveiled on Twitter sent to him by Liverpool FC, looks like this is actually a great time for CZ to honour that Liverpool invite he brandished via his Twitter account considering how exciting the club is right now after the 4 – 0 thumping of Barcelona at Anfield last night in the UEFA Champions League Semi Finals clash.