The Benefits of the Blockchain Technology to Africa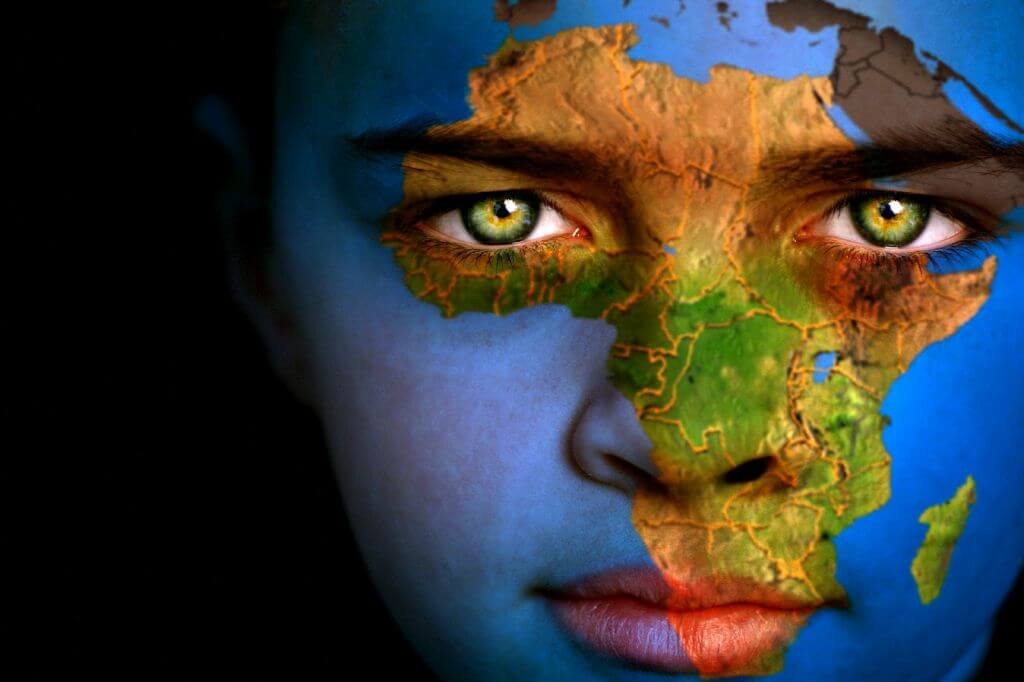 The Blockchain technology is one of the hottest and most intriguing technologies currently in demand in the market. The rise of the technology is similar to that of the internet. The blockchain technology has the potential to cause a disruption across multiple industries. It is secure, makes processes more democratic, efficient and transparent. The technology has been embraced by African entrepreneurs, startup companies and governments like Kenya, South Africa and Ethiopia have identified the technology as a revolution. The technology has the ability to transform the developing continent and processes numerous benefits to the continent.
The benefits were better elucidated by Chris Maurice, the CEO of Yellowcard a decentralised gift card that allows you purchase cryptocurrencies. While speaking on the topic, "the general advantages of the blockchain", he explains his thoughts on the potential the technology has to improve services in the continent. Here are some benefits of the technology to Africa:
Trustless Exchange
Cryptocurrencies makes the exchange of goods and services easier. Before now, it was difficult for  two parties to make an exchange without the oversight or intermediation of a third party. Banks for instance keep ripping people off with outrageous bank charges, making it difficult to carry out transaction without incurring a huge amount, beneficiary to the banks. Chris explains, "I think, one of the things the blockchain can do is to remove third parties and drive down cost for  the average person."
Lower Transaction Costs
Chris explained that at one time he was at the bank for a specific reason when he noticed that the Kenyan man trying to send $200 to his family in Kenya but he was charged $100. But these third party intermediaries and overhead costs for exchanging assets are drastically reduced by using blockchain solutions.
Empower its Users
Instead of having the bank control your information and transactions users control these data as they are visible in their wallets. Also, by investing in cryptocurrencies, Africans have been able to change their life and situations. For instance, Eat BCH organised a charity by providing food for the people of Sudan. Also, so many Blockchain solutions and startups are helping individuals across Africa change their life.
Faster Transactions
Cross border transactions can be tasking. If someone was to receive a particular amount of money from the US, it could take a while and also incur some extra charges. But Blockchain transactions have lessened remittance problems to the African continent. Chris had a suggestion as he advises banks saying, "start supporting these currencies and the solutions provided by these currencies."
What other benefit of the blockchain to Africa can you name? Share your opinion with us in the comment section below.
Image credit: Pixabay
Disclaimer:
The Information provided on the website is designed to provide helpful information regarding cryptocurrency subjects. The content is not meant to be used, nor should it be used as a basis, foundational knowledge or prerequisite for decision making regards trading. Always do your own research and due diligence before placing a trade. We are not liable for any outcome based on any content found on the site.
Bitcoin Donations Pouring In for Russia's Main Opposition Alexei Navalny
Russia's main opposition Alexei Navalny is once again on the spotlight having received up to 591 bitcoins valued at about $3 million at current market prices through his official donation address for his organization.
Alexei Navalny who faces so many backlashes from the Putin government in Russia and also political victimization and arrests even up to being banned from participating as a candidate in the last presidential elections in Russia against Vladimir Putin was recently reported by a pro-Putin television network to have most corruption investigative activities tied to huge donations pouring in alleging it to be involved in paid political hits.
Navalny runs an investigative center, the Anti-Corruption Foundation (FBK), a whistleblower organization that regularly publishes alleged corrupt activities of government officials, not sparing high ranking officials such as the prime minister Dimitri Medvedev and  even the attorney general, Yuri Chaika
An anonymous Telegram channel on Monday known as "FBK Staffer's Confession," alleged the correlation between several huge donations to the Navalny organization's wallet a few days before FBK published one of such investigation, alleging FBK is involved in paid political hits. This accusation was aired in major mainstream Russian media most of which are pro-Putin.
FBK through its chief of staff vehemently denied this allegation when contacted by Znak, a Russian news publication agency. Leonid Volkov FBK's chief of staff  denied any connection between the transactions and its investigations, in his rebuttal he said the anonymous blogger "dragged the non-existent facts together in by the head and shoulders."
Volkov continued:
"You can say that each time Encke's Comet approaches the Earth it coincides with a big war: 1914 (First World War), 1941 (World War II) and 2014 (War on Eastern Ukraine). But its rotation period is three years, and it approached the Earth many times when there were no big wars."
Navalny's bitcoin wallet address conspicuously appearing on its official website have seen as much as 2000 transactions including donations and withdrawals since 2016 after receiving its very first donation. This is noticed as every transaction on the bitcoin address is open and transparent for everyone to see due to its decentralized ledger technology.
Navalny is not only the dissenting voice or movement in the Russian political space that has been involved in bitcoin donations, there are many others including Zona.Media and The Insider, as well as internet freedom movement Roskomsvoboda accept donations in bitcoin or ether but FBK appears to be the most prominent.