TEZO'S GRAND PRICE BOOM….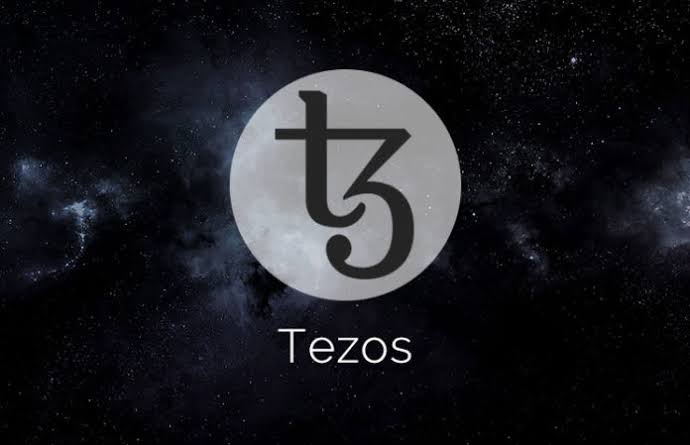 Tezos has completed its Athens upgrade with its price trending upward, moving from 45 cents a week ago to high over 60 cents.
About a month ago,reports had it that Tezos, which raised $232M in Bitcoin and Ether when prices were low, at today's price, has a value close to $400M.
The change in bitcoin's price probably isn't enough to do that by itself, and Tezos has been charting steadily in both markets in the same direction. Luke Martin, a trader and analyst, has asked the question on our minds which is; why the sudden boom?
Much of the renewed interest in Tezos stems from its Athens protocol upgrade, which is the first on-chain upgrade to feature an "invoice."
Nomadic Labs explains that a small fee of 100 Tezos will be paid by the network to the developers which is  how protocol development can be funded in the future. The money is generated by everyone that holds Tezos. In the case of this particular upgrade, it budded well. The Tezos token has seen more demands in the past couple of weeks.
Another possible contribution of Tezos rise, is that Athens upgrade has experienced pushback which is the elimination of "spendable contracts", which aids in baking.(The process by which new coins are created).This contract change restrains contract holders  from creating contract allowing them to move money out without checks and balances in place.
Arthur Breitman; the founder of Tezos foundation wrote a justification for this, explaining that the change means KT1 addresses, which have some smart contract code, can't directly move funds around. They will instead have to withdraw funds to a regular address to spend the coins. Thus achieves a goal of making new coins created in the Tezos protocol, more efficient.
Tezos reached its all-time high of over $5 at the height of the crypto boom in December 2017. It has since lost more than 50 percent of its BTC value, which isn't bad when compared to most other altcoins or bitcoin itself, which has lost a greater percentage of its value in the same time frame.
The Winklevoss twins have made it public that they are investing in Tezos. The platform shows on their portfolio webpage. Interest indicated from the twins and speculations that the token might find its way to Gemini is a huge driving force for the Tezos market.
As a reminder, the original Tezos foundation is wealthy. Probably credited to the tune of $1B in BTC and ETH. It reportedly selling $10M per week to liquidate the cryptocurrencies it holds. The original foundation was initially created by the Breitman couple in Zug Switzerland to raise capital for the Tezos blockchain technology, owned by closely held Dynamic Ledger Solutions. After a hugely successful ICO, the foundation was supposed to pay them a lot of money which is 8% of the cryptocurrency investments and 10% of all the Tezos coins available.
Tron (TRX) Accepted by Travala.com To Be Used for Booking in Over 500,000 Hotels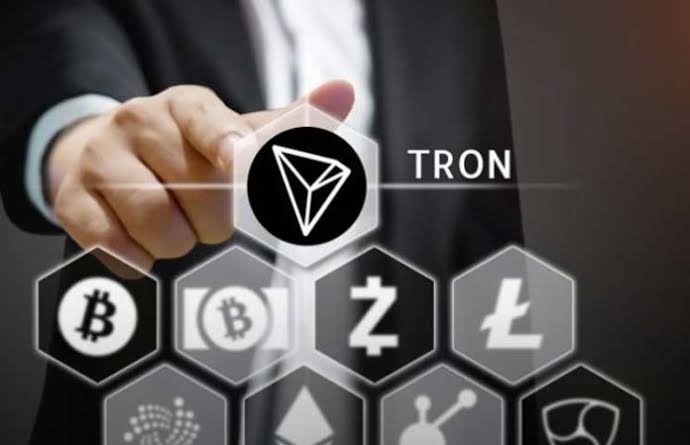 ---
Tron (TRX) is the 10th cryptocurrency to be adopted by hotel booking platform, Travala. Before now, Travala had been accepting coins like; Bitcoin, Litecoin, Ethereum, XRP, Nanos, BNB, AVA, DGB, Doge, EOS, TUSD, XLM. It also accepts PayPal, VISA and Mastercard. As travel platform, Travala aims at merging decentralised technologies and tokenized incentive structures to make booking easy for travelers.
Travala.com, a reputable blockchain travel platform, dedicated to revitalizing the yet to come travel industry. Established in the year 2017, it now  boasts of 567,928 properties in 210 countries across the globe, with over 82,000 destination coverage. 
Travala.com as of yesterday declared that its clients can now make payments with Tron (TRX) token in over 550,000 hotels across the world with an added discount of 15% for every transaction performed with the token.
According to Travala.com their customers are to use TRX to book 550,000+ hotels worldwide with an average saving of 15% on http://Travala.com and the customers can get further savings up to 10% off the already amazing prices with our SMART program.
While the other coins listed above like Bitcoin, BNB, Nano, etc have been enjoying this privilege for some time now, it is coming new for Tron, and this can be taken as an added advantage for the cryptocurrency. Unlike every other blockchain technology, every moment of Tron (TRX) is filled with exciting news. The quality and potential of any cryptographic project in the space is determined by the adoptions and partnerships it gets.
As a means to echoing the success of Tron, Misha Lederman, a well-known member of the Tronix team, had once related that Tron has produced more blocks than Ethereum. According to Lederman, "Tron has produced 8.3 million blocks since its independence in June 2018 and Ethereum, on the other hand, despite its longevity, has only produced 7.5 million blocks since July 2015."
Photo credit: Botcoin Exchange