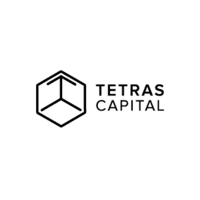 Tetras Capital, a New York Crypto Hedge Fund, is No More a Going Concern After Experiencing Major Losses
Tetra is a New York Cryptocurrency Hedge Fund popularly known for shorting Ethereum. It has been reported that they are winding up their investment outlet due to the losses they have experienced recently. The company has allegedly suffered approximately 75% loss since becoming existent in 2017. Their investors do not have to worry about their capital as they have put plans in place to return same.
It is underwhelming that although the Hedge Fund is managed by Brendan Bernstein, Alex Sunnarborg, and Thomas Garrambone who have worked as investment bankers and investment analysts at the choicest companies like JP Morgan, Raymond James, Goldman Sachs, and Deutsche Bank, their fund has not managed to scale.
Considering the filing registered at the US SEC, the Hedge Fund could boast of about 65 investors who had each invested not less than USD 100,000. In fact, in times past, Tetras Capital administered assets worth USD 33.5 million.
Alex Sunnarborg once stated in a Forbes Interview that "In 2017 when we launched, we were looking to make altcoin trades. They historically have more volatility and higher betas."
This Forbes article noted the Fund for the bearish wager they struck, i.e. shorting ethereum in May 2018. By this time, the average price of Ethereum was at an all-time high, approximately USD 700. The following year, 2019, the value of ETH went down south below USD 100. It has since scaled in value and is now priced at USD 317 as at today.
Because a number of other Crypto funds (Adaptive Capital, Prime Factor Capital) could not rally investors and have experienced major unprecedented losses, many are no more a going concern. This is not surprising as just in 2019, 68 hedge funds went to blazes.
Dapper Labs raises $12M from Blockchain firms and NBA players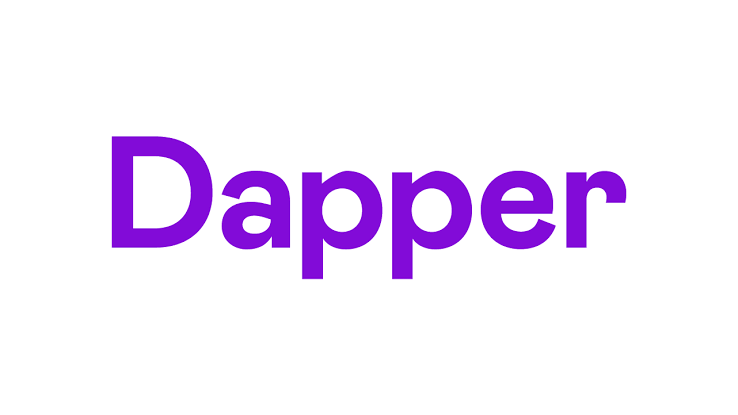 Dapper Labs Says it has raised $12 million from its latest investors for its flow blockchain. Dapper Labs are the masterminds behind the CryptoKitties and the NBA Top Shot project. Pro NBA players as well as notable blockchain companies were part of the investors that raised the $12 million fund.

The NBA players Andre Iguodala of Miami Heat, Spencer Dinwiddlie and Garrett Temple of the Brooklyn nets, JaVale McGee of Los Angeles Lakers, and Aaron Gordon of the Orlando magic were one of the new investors. Coinbase ventures and BlackTower capital were as well part of the investors.

Dapper Labs has now raised an approximate of $38 million dollars all together. Roham Gharegozlou, Dapper's founder and Chief Executive officer has said that the funds secured will be monitored to make "sure Flow can scale to the size of projects appealing to fan bases as big as NBA."
$1.2M in token sales
Dapper also stated that it has sold crypto-collectibles worth $1.2 million dollars to a number of early users on the two-month old experimental version of its NBA Top Shot platform. Top Shot players can buy non-fungible tokens (NFTs) used to depict certain moments in basketball history. Over 22,000 packs of these NFTs worth $1.2 million dollars have been sold on the beta platform.

Each NFT token represent a significant moment and they offer players an experience to see data and videos that each token depicts in multimedia form.

The CEO, Roham noted Flow blockchain can host tokens that feature 3DI animation. He stated it was built to ensure any of the token (NFT) has access to topnotch environments wile talking to Cointelegraph – "to make sure that any NFT has a chance to be able to access a high-throughput environment, have people build applications for them, [and] scale to billions of users".
Notable raise in Blockchain gaming firms
Blockchaingamer.biz data together with the recent fund raise of Dapper, a total whooping sum of $550 million dollars have been raised by Crypto gaming firms. This total comes from $336 million in sale of tokens, Initial Coin offerings (ICOs), $189 million from stocks and capital offerings in form of traditional investments and other fundraising techniques.

Last month, about $18 million was raised in total. Sorare, a fantansy soccer game raised $4 million in seed fund raise and Animoca Brands got $4.1 million from specific investors. DMarket was able to raise $6.5 million in June. Other companies like Horizen Blockchain Games and SuperTree raised $5 million and $2.5 million respectively in the first quarter of the year.

However, CEO of Animoca, Yat Siu has said the $550 million mark is just the inception as it is quite small compared to the current worth of gaming which is a $150 billion industry. He said while speaking to cointelegraph – "Gaming today is a $150 million industry and $500 million invested today is still a small amount, given both the potential in games as well as, we belive, the most viable path to mass adoption of blockchain, we think this will only grow more significantly".