Surveyors Make a Move For the Integration of Blockchain Technology in Real Estates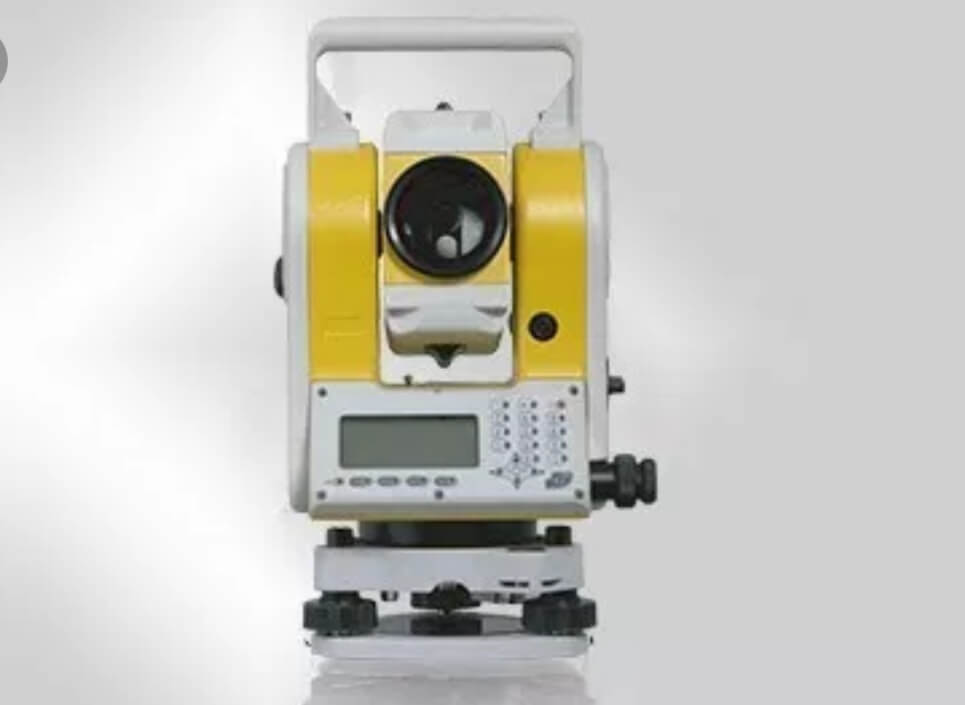 Professionals in the real estate sector, have begun to make moves to implement the application of the blockchain technology to advance transparency and speed of transaction between clients and practitioners in the field.
According to them, the implementation of this technology would go a long way in enhancing transparency, low level of liquidity in the sector, amongst other benefits.  
The blockchain technology also referred to as the decentralised ledger technology (DLT), is characterized by a time-stamped series of an immutable record of data that is managed by so many computers around the world not owned by any single entity. Cryptographic principles are being used to enable the security of each block and data in the system.
Speaking at its Royal Institution of Chartered Surveyors (RICS) Nigeria Group, in their second continuous professional development series titled, 'Blockchain: The brick & mortar of its growth in today's world', the Managing Partner, Blockchain Asset Management, Deji Soetan clearly stated that the blockchain technology being a disruptive technology gradually gaining ground in today's world presents the real estate sector with limitless possibilities in the real estate sector.
According to a news report by The Guardian, he also made reference to other aspects of the technology, such as smart contracts which could eliminate the cases of frauding of property owners. He said that the technology has created the possibility of linking digital ownership of documents, properties and contracts to the blockchain, laying emphasis on the fact that when all of these have been linked to the blockchain there is no chance of any form of alteration.
Soetan also made mention of the fact that this technology would soon gain notoriety even in the least expected industries. He further explained that transactions on the system are verifiable as every who including those who are part of the network and those who are not can have access to the open ledger and that every transaction can be traced right back to its origin.
"Within the context of payments, introduction of smart contracts into blockchain real estate ledgers and transactions have clear potential in streamlining various real estates processes, such as releasing apartment ownership, or rental documents upon completion of a crypto-currency transfer. One important area where it would be used is in the speed of transaction because nowadays, the process is still slow, making it be so archaic and needs to be modernised", he said.
Adoption of Cryptocurrency: Taking Ripio in South America as a Case Study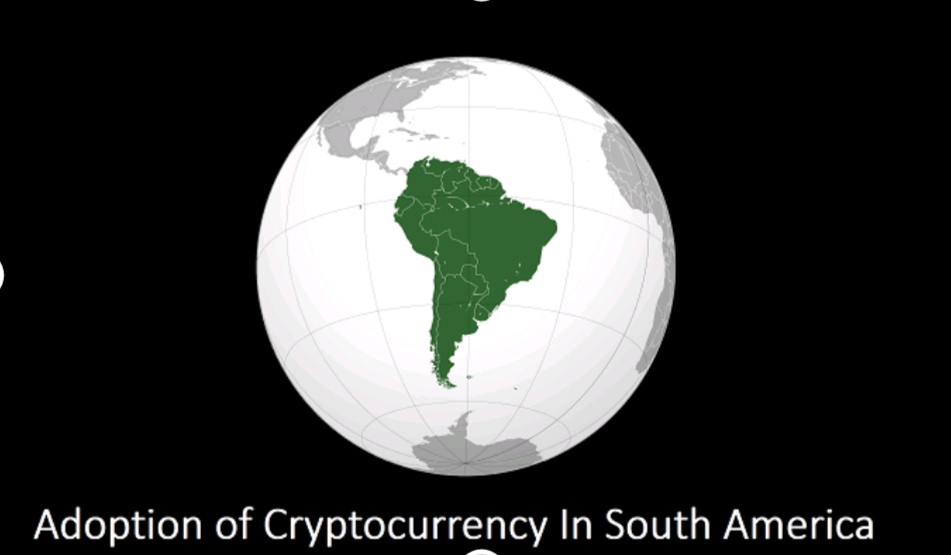 Cryptocurrency can never reach its potential until there is a massive adoption in various forms of our everyday life by various people, of different class and varying income levels
Generally, humans have a tendency to claim absolute truth based on their limited, subjective experience as they ignore other people's limited, subjective experiences which may be equally true. Because we tend to see things in our limited knowledge
That's the case of the perspective of different people on crypto today, where some have seen great opportunities others insist on seeing a scam,  risk and uncertainties, even some business savvy billionaires are still sceptical about the future of cryptocurrencies; the likes of warren buffet.
In South America, there is also a difference in opinion on cryptocurrencies, from enthusiastic adoption to total disinterest, the South Americans are seeing cryptocurrencies with mixed reactions. Their dispositions aren't really different from other enlightened parts of the world.
The Southern American region
Argentina is a country in South America and a potential to be a hotbed of cryptocurrency activities, but the biggest challenge amongst other ones peculiar to the south American region rests on its fairly unstable economy. In Argentina, 32% of people are estimated to be living under the poverty line. This is due to the shortfall in salaries, that cannot match the annual inflation rate the peso of more than 50%. Many simply can't afford to risk their keeping their savings in their local currency at the risk of watching it fall in value. Due to the high inflation
This is said to be one of the reasons why some south Americans are buying into the cryptocurrency ideas.
According to an ad in Buenos Aires subway tunnels by Ripio. It is said that "250,000 Argentines have already bought bitcoins with us," claims
Ripio is said to be among several other beginners who are betting that the time is right for cryptocurrencies to cut across major areas in Latin America. And it appears that Argentina's unique economy makes it the perfect place to lead a vast adoption of crypto
Other countries that its citizen use cryptocurrency to protect themselves from the depreciating value of their country's currency include Venezuela that has been hit with various sanctions by America leading to great economic woes, like Argentina a lot of their citizens have turned to crypto to alleviate their predicament. Using it to protect their savings.
Also, in Argentina the Governments relative openness to cryptocurrency has helped shaped Buenos Aires into an attractive zone of development, their government's openness to blockchain projects has helped shape Buenos Aires into an attractive zone of development.
The general disposition of everyday people
Despite all the progress a lot still needs in convincing everyday people to adopt the use of cryptocurrency in that region, especially by creating more user-friendly, trustworthy systems with clear advantages over the traditional and familiar dollar notes.
What Repio seeks to achieve
Ripio is really putting enough effort in this one, for the Latin Americans, presently, he is developing what it hopes are easy-to-use tools for buying, selling, trading, investing, and spending cryptocurrencies.
Although cryptos are a bit fresh to travellers and sailors, Ripio's six-year-old company, which was originally called BitPagos, has managed to make its mark as a market leader in this regard
In 2017, BitPagos moved its attention from merchants to consumers and rebranded it to Ripio. It now has 300,000 users in Argentina, Brazil, and Mexico (about 85% of them are in Argentina).
Today, Ripio offers users a cryptocurrency exchange and software "wallet" for storing their digital monies. Similarly, it has also started a service that uses smart contracts or blockchain-based computer programs which are useful for automation of complex financial transactions. This is in a bid to facilitate peer-to-peer lending based on the Ethereum blockchain. Allowing South Americans to have access to loans in local currency without having to pay high fees to a bank.
Education and its impact
To make crypto more adopted by people, a lot of work needs to be done in educating people on what it means also in providing resources to people on how they can going about using it, this knowledge will play a major role in sensitizing otherwise novices about what it's all about increasing the potential  of them becoming users of these various platforms which in turn will make them bring more people into the system,
Ripio has made this their agenda as well especially in Argentina with plans to unveil a new system which would combine these packages and a few new ones alongside educational content like articles, videos, and tutorials.
According to them, "The service is born out of the goodwill in assisting Ripio users the access to "the new economy."
Juan Mendez, the company's chief brand officer, stated that "We understand that the economy is changing, that banks are digitizing, and we want to be there in that moment to offer access, financing, and investment options".
The company is staking its bet that crypto-assets will play a major role alongside more traditional financial services. Hence it wants to provide a central place to find all the options.
Stablecoins and its impact
The use of stable coin has helped to reduce the issue of volatility that most new users have with crypto, these coins maintain their value with the USD this helps users to make their transactions without the fear that their hard-earned savings will be impacted during a bear season this has played a huge role in making more people to adopt crypto
All these Important moves have played a major role in boosting adoption, but it's not a piece of new information that the battle is far from being won, because despite the making cryptocurrencies more appealing and user-friendly to the average consumer.
They're still the issue of trust, the uphill battle convincing everyday consumers in South American to trust a 'new form of money'.
Despite massively overcoming the challenge of making a lot of more people understand the technical concepts of crypto all the good work is still being truncated by the unpredictable price fluctuations of crypto
This challenge has been fixed by the use of "stable coins," which are designed to maintain the value of stable government-backed currencies like the US dollar.
Platforms like Ripio, for instance, tackled this issue of the volatility of crypto through the availability of stablecoins to their users, Ripio added a stable coin called Dai to its exchange and wallet, to go alongside Bitcoin and Ether.
Now, South Americans have the option of making use of the easy-to-use, easily accessible digital version of the dollar which is readily available to everybody in the continent.
Having stable coins has reduced the need for South American to queue up to acquire and to physical dollars and also risk keeping large sums of it on other or in their houses which will make them vulnerable to being attacked by thieves.
Also, Customers of Ripio, for instance, do not have to endure the stress of going to the streets for dollar exchange, it's as easy as just going to the nearest convenience store to load pesos into their wallet to buy Dai. Later on, they could even spend them online and also use Ripio's service to change them back into their local currency and purchase items from the popular e-commerce sites.
This can easily be replicated in other parts of the world, especially developing countries.
The success of dai, which has Many in Argentina has begun to use Dai, majorly as a form of remittances or store value. Is lesson to everyone But MakerDAO does not intend to stop there according to them the vision is more elaborate than that they believe that "decentralized" banking could broaden access to financial services, not just in Argentina but all over the world.
Bitcoin ATMs and acceptability by retailers
Bitcoin ATMs are scattered across the continent, however, there is a little indication on the streets of Buenos Aires that a crypto-infused future will be here any time soon. Most merchants have added cryptocurrency stickers on their storefront windows alongside those for Visa, Mastercard, and American Express. This has eased the use of crypto as a means of payment since many Paying with cash is still common, and many retailers offer discounts for doing so. Though it's becoming more common for merchants to also accept QR code payments via a service called Mercado Pago, all in South America.
Cryptocurrency is making a major progress in South America, despite its numerous challenges, but their success should serve as a motivation for other companies to invest and push for adoption in other developing continents like Africa, especially those with very high number of unbanked citizens by taking a cue from Ripio and its progress in South America.