South Africa Monero Developer Now Co-founder of Blockchain protocol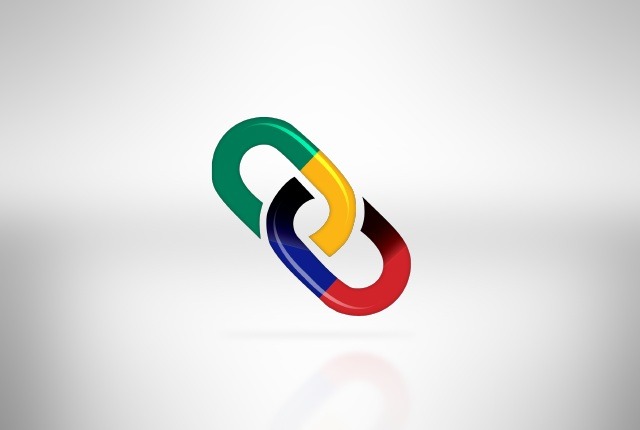 South Africa is booming in the cryptocurrency and blockchain space with more start-ups coming up with blockchain based solutions.  Recently, a South African cryptocurrency expert and lead maintainer of the Monero project Riccardo "fluffypony" Spagni cofounded a new open source blockchain protocol named Tari.

The Johannesburg-based team is tasked with stewarding blockchain protocol, Tari built for managing, transferring, and using digital assets.
Asides Spagni, a US-based entrepreneur and investor Naveen Jain and Ticketfly founder Dan Teree is also backing up the project.
Naveen Jain, Entrepreneur and investors say, "Tari is going to fundamentally change the way we interact with digital assets…Our current world of digital assets is incredibly inefficient and frustrating, and we want to fix that."
The work on building a blockchain protocol as a second-layer solution on top of Monero, will be done by the Johannesburg-based team  who will be leveraging the existing cryptocurrency security while offering a scalable and dynamic platform for digital assets.
On the other hand,  Spagni explained that the founders believe that a lot of the talent needed to build the blockchain protocol already exists in South Africa. Spagni asserts that "The process of recruiting our team is well underway."
For now, the project will not be hosting a token sale of any sort and it is currently not accepting additional investment. This is because, it already has multiple backings from prominent venture capital companies – such as Redpoint, Slow Ventures, Blockchain Capital, and Canaan Partners. We look forward to seeing Tari protocol come to limelight.

What do you think of the Tari protocol? Share your opinion with us in the comment section below.
Image credit: myziki,mybroadband
Disclaimer:
The Information provided on the website is designed to provide helpful information regarding cryptocurrency subjects. The content is not meant to be used, nor should it be used as a basis, foundational knowledge or prerequisite for decision making regards trading. Always do your own research and due diligence before placing a trade. We are not liable for any outcome based on any content found on the site.
Justin Sun to launch Tron-based Decentralized stablecoin. Why should we care?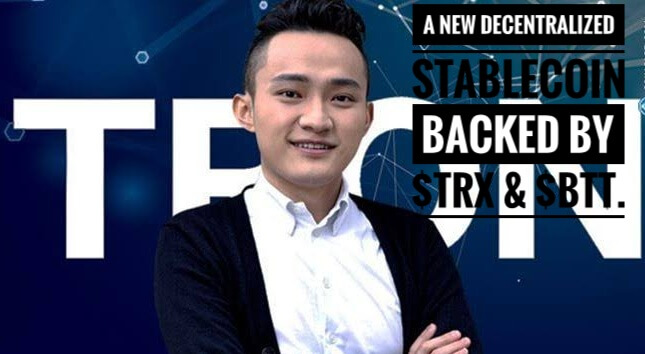 Founder of the Tron Blockchain, Justin Sun has hinted at plans to launch a stablecoin based on the Tron blockchain.
This was made via his Twitter account hours ago.
According to the tweet, the TRON community will launch a new decentralized stablecoin backed by the TRX and BTT token.
#TRON community will launch a new decentralized stablecoin backed by $TRX & $BTT. What's the best name for this stablecoin?

— Justin Sun (@justinsuntron) January 16, 2020
There was little information given by the tweet but Justin Sun posted a question to the entire community, and it is for the best name for the new stablecoin.
Stablecoins have grown in numbers since the eventual launch of US dollar backed Tether (USDT). Ever since then, various fiat currency pegged stablecoins have been made available on the market.
The stability of this cryptocurrency class has also pricked the interest of governments and private corporations, the decision of Facebook to launch Libra provides a testament to the global interest in stablecoins which does away with the apparent honeypot feature of non-stable cryptocurrencies such as bitcoin, ethereum and other non-stablecoins. Volatility.
Nations CBDC has also become a fascinating way to utilize the idea behind stablecoins. Several countries are experimenting and others such as China are already getting ready.
Justin Sun's decision to launch a decentralized stablecoin may be a noble cause, but the optics of this decision may show a contrary view.
Tron and the founders Justin from its earliest time has been involved in certain controversies such as plagiarizing the White Paper of other projects and copying codes from Ethereum, has also been linked to pump and dump schemes most especially with the use of its wide audience to manipulate value of coins by tweeting mostly inconsequential pieces.
The new stablecoin will be decentralized according to Justin Sun. While the decentralization is not absolute, complete decentralisation is a myth and it has been a much discussed topic in the space. It therefore begs a very important question, since it's claimed to be decentralized, who will be the horses pulling the chariot.
With many stablecoins in the market, one would wonder why launch a new one, there are mostly two options on ground, it's either the stablecoin markets offer very juicy returns that the Tron blockchain will benefit from the volume as the 'horses' also does, or Justin Sun has ran out of ideas.
For the community's sake, let it be the first.