Second Week of July opens with Green across CryptoMarket, Nigeria's Crypto Trend for the First week of July, 2019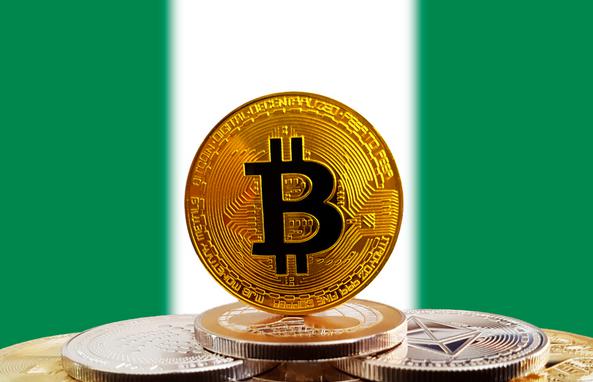 Its 9am WAT, the first day of the second week of July, 2019. Cryptocurrency market stands at a salutary market capitalization of 327 billion dollars with Bitcoin dominating at 62.1%.
The new week opens with cryptocurrency at an eye grabbing and mouth watering market capitalization with Bitcoin as usual taking the lead at 4.1 million naira ($11429) at market capitalization of 73 Trillion naira ($203 billion). At its dominance, Bitcoin is over x6 of Ethereum marketcap standing at $32 billion. Ethereum is reporting an increase of 6.34% as against Bitcoin which stands at a 1.93% on 24hour changes.
Ethereum is currently trading at over $300 which was unlike this time the previous week where it was below the $300 mark. XRP currently reports a 0.01% Red indicative of a minor loss the third largest cryptocurrency by market capitalization. Litecoin shows less that 1% gain as against bitcoin cash which reports 1.36%.
Least of the top ten cryptocurrency reporting gains is the embattled BitcoinSV with a 0.25%. Binance Coin, EOS shows over 2% increase while top gainer on this opening day is Tron wit a 9.26% rise.
With Cryptocurrency sweeping across the world, Africa is trying to move with the flow though efforts has been somewhat not meeting expectations of enthusiast. Nigeria being the populous black nation on the planet and the Giant of Africa, host a thriving population which owing to the losing faith in the Naira and the desire to exploit every avenue of self betterment, the drive into cryptocurrency has since been seeing great thrust.
According to Google Trends over the month of July 2019, the search for Bitcoin has seen a spread across the state especially the south of nigeria known to be rich in natural resources. Ekiti State of the Yoruba people tops the chart as top searches of the keyword BITCOIN.
Next is Delta State which is an oil filled state. Osun state takes the third position with Ondo being the fourth while Bayelsa neighbouring to Delta state the fifth position. Enugu, Edo, Ogun, Ebonyi, Anambra follows after.
The desire to know about cryptocurrency and blockchain is reflected on the rising search topics on Google with "Public-Key cryptography" talking lead. Play and earn is not left out of the mix as free bitcoin for video game stands at +70% as a rising search topic. "Key" as a topic is posiitoned at +60% and rising.
As cryptocurrency and blockchain continue to create avenues of making life easier via adoption, the most populous black nation on earth though its government has not expressed open interest in the technology, the citizenry are not stepping into the shadows. They are taking on the initiative in driving the growth of the technology and adoption and innovation.
The numbers of Shows, Conferences, Seminars, Tour etc going on in the country is testament to this fact. We can only hope the interest continues climbing till it gets to those in authority to bring full legitimacy to the operations of cryptocurrency in the Country. Our eyes will always be on the chat. Happy New Week, there is green everywhere.
Market Retraces its Steps after Opening the Week with Green across the Market.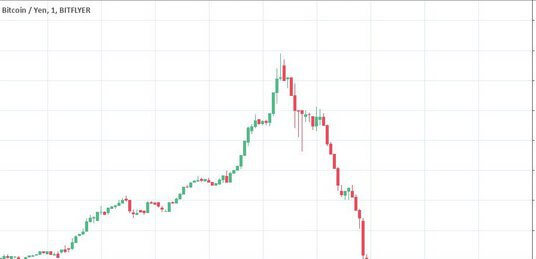 The first day of the week just three days ago opened the week to a wide spread gains across the cryptocurrency market with Tron reporting the highest gains of over 9%. Today opens with significant losses that have wiped out the gains made in opening day of the week. Bitcoin is currently trading at a loss of 11.01% as at press time standing at $11,503. Total market capitalization sits at a $313 billion. Opening day of the week, it was at $327 billion
The second largest cryptocurrency by market capitalization Ethereum is trading at $271 which is over $30 lower than its week opening price. It is currently reporting 11.94% loss. XRP of Ripple is trading at a negative of 15.79% as Litecoin is also a little below standing at loss of 14.59%. The price of XRP stands at $0.33 while Litecoin is just over $100.
Tron which recorded the highest gains in the opening day of the week is reporting an astonishing 16.56% loss with Bitcoin SV, the embattled Bitcoin fork showing 18.56% in red. Top loser on today is EOS which is trading at $4.66 with a market capitilization of $3.9 billion but suffering a loss of 20.13%. Bitcoin cash is at 18.48% red trading at $339.29.
Tether the stablecoin positioned at number 8 by marketcap is stable at $1 but reports a 0.06% red which should be normal as it is of course a stable coin.
The industry continues at grow and thrive with the reported achievements of Blockstack to conduct a SEC compliant token sales, the market normally responds favorably to such news. While its is normal for the market to step back a bit after an upward surge, could this be the result of the 7300s BTC dumped on Binance?
Someone on Binance is in a hurry to sell ~7.5k+ bitcoins ($100 million). It's a limit order, but it's aggressively adjusting it's price to be on top of the orderbook. Pushed down price from $12.6k to $12.1k. 5k btc left pic.twitter.com/f6jwAyDDc0

— Madoff wasn't on the blockchain (@bccponzi) July 9, 2019
We can only look at the charts and open our ears to hear positive news. And by the way, Bitcoin has increased in dominance to 65.4% as against its week opening dominance of 62.1%.