SatoWallet Vs OVH.com and Medium: The Latest Case for Censorship Resistant Media Platforms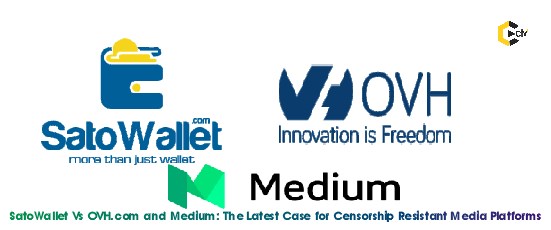 Hours ago, cryptocurrency exchange platform SatoWallet published on Medium.com a post detailing the challenges it's having with its servers hosted on French hosting firm OVH.com.
According to the publication, Satowallet accused OVH.com of fraud and stealing the server containing the wallet of its exchange platform.
In a screenshot appended to the blog post, the exchange's CEO Samuel Benedict was seen chatting with an individual whom he identified as a representative of OVH.com.
In the publication, he also said the issue is the most traumatic experience he has faced in his life.
However, as at press time, the publication has been taken down by Medium. According to Medium, the story is under investigation or was found in violation of the Medium Rules.
What Free Speech entails has always been an issue of contention all over the world. While States allow the freedom of speech, what actually happens is the suppression of speech (they don't like) by government and corporations.
The latest is the SatoWallet publication which has been removed by Medium.
Report reaching CryptoTVPlus has it that, Medium reached out to SatoWallet informing it that the post has been removed because it goes against their policy.
If an aggrieved CEO cannot come out to voice his concerns (whether true or not) and have it remained published after exhausting other avenues of contact or remedy, then what is the meaning of free speech?
In the mail sent to Satowallet, Medium said "After review of the post(s) below, Medium's Trust & Safety has found it to be in violation of site policies……and it has been suspended.
Site policies prohibit posts that name specific private individuals for the purpose of targeted harassment or shaming, especially where doing so is likely to incite or foster further harassment, threats and violence."
Whether true or not, preventing the voice of an aggrieved CEO to be heard is like holding a cloth over the mouth of a newly born crying out for food. Having the publication still on the platform will help spread word about the issue and quickly help to provide solutions to the challenges of SatoWallet.
Steemit and other Censorship resistant platform have helped in recent times to uphold free speech and if Satowallet has published on Steemit or any other like it, the publication would have still been alive.
Censorship resistant media platforms are the way to go to have your voice continually heard.
SatoWallet and CEO, Samuel Benedict should have known this.
Poloniex Acquires TRON-based Decentralized Exchange TRXMarket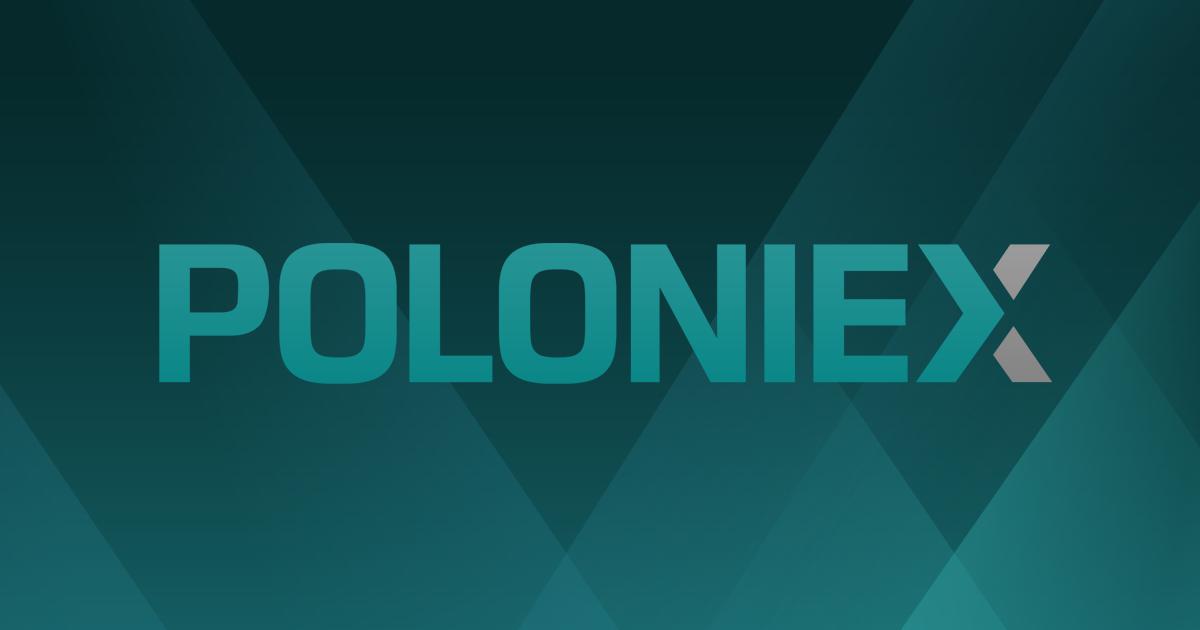 Poloniex in Press Release on the 27th of November, 2019 announced the acquisition of TRON-based Decentralized exchang TRXMarket, renames to Poloni DEX.
TRXMarket, the first TRON-based decentralized exchange executes all transactions via the TRX smart contracts that are stored safely and transparently on the blockchain.TRXMarket is also one of the 127 TRON Super Representatives, and has a huge transaction volume according to data from DApp Review.
According to the Press Release, "The excellent performance of the TRON public chain coupled with its considerable decentralized trading volume and rich experience in operations is exactly what Poloniex needed to expand its DeFi ecosystem."
Speaking on why Poloniex decided to launch a decentralized exchange on the TRON Public blockchain instead of other popular chains, a spokesperson for Poloniex was quoted saying
"We recognize and value the rate TRON is expanding its ecosystem. Under the leadership of Justin Sun, founder of TRON, TRON's ecosystem is growing at an exponential speed. After the official launch of TRON public chain in June 2018, within just a year, the total number of accounts on the chain of TRON has exceeded 4.1 million and the daily average number of transactions is over a million, securing a place among the top three public chains in the DAapp ecosystem. Additionally, TRON's sidechain project, SUN Network, was successfully launched; the circulation of TRC20 protocol-based USDT exceeds 800 million; and, just one month ago, TRON adopted a new Staking mechanism and completed its MainNet upgrade.
It's hard to imagine all these accomplishments TRON has made within just one year. On top of all that, TRON frees its users of transfer fees and transaction delays, which is DeFi-friendly. I think we have every reason to choose TRON as our underlying infrastructure over other public chains who are slow progressing and charge ridiculously high transfer fees. We need to be responsible for all our users."
Founder of TRON, Justin Sun also commented on the acquisition "I'm very pleased to see that our strategic partner Poloniex successfully acquired TRXMarket, the top DEX in the community. This acquisition means a lot for the TRON ecosystem. It's not only a move to expand the DeFi ecosystem, but also represents a starting point of TRON receiving recognition from world-leading exchanges. And TRC20-USDT also serves as a perfect solution for decentralized trading platforms to simplify the deposit and withdrawal process"
Founded in 2014, Poloniex is a world-leading digital asset trading platform registered in Seychelles. It is one of the world's oldest digital asset trading platforms, offering fundamental services including digital asset margin trading, lending, and crypto-to-crypto exchange for the global blockchain ecosystem.
Poloniex which was founded in 2014 and registered in Seychelles is a leading cryptocurrency exchange offering crypto trading, lending, margin trading services to its users. It recently spin out from Circle which acquired it in February, 2018 to form a new compay called Polo Digital Assets Ltd.
The new firm according the PR issued will have the backing of a major investment group and it will enable it focus on the needs of global crypto traders with new features and continue beyond that with highly competitive pricing models for traders.