Hours ago, cryptocurrency exchange platform SatoWallet published on Medium.com a post detailing the challenges it's having with its servers hosted on French hosting firm OVH.com.
According to the publication, Satowallet accused OVH.com of fraud and stealing the server containing the wallet of its exchange platform.
In a screenshot appended to the blog post, the exchange's CEO Samuel Benedict was seen chatting with an individual whom he identified as a representative of OVH.com.
In the publication, he also said the issue is the most traumatic experience he has faced in his life.
However, as at press time, the publication has been taken down by Medium. According to Medium, the story is under investigation or was found in violation of the Medium Rules.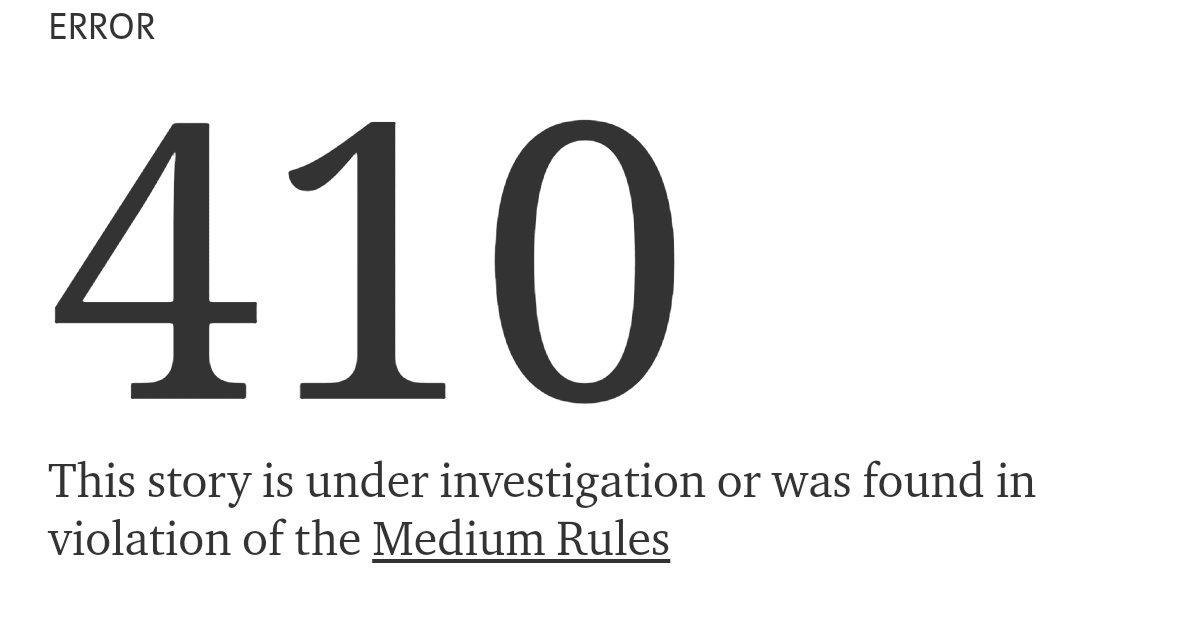 What Free Speech entails has always been an issue of contention all over the world. While States allow the freedom of speech, what actually happens is the suppression of speech (they don't like) by government and corporations.
The latest is the SatoWallet publication which has been removed by Medium.
Report reaching CryptoTVPlus has it that, Medium reached out to SatoWallet informing it that the post has been removed because it goes against their policy.
If an aggrieved CEO cannot come out to voice his concerns (whether true or not) and have it remained published after exhausting other avenues of contact or remedy, then what is the meaning of free speech?
In the mail sent to Satowallet, Medium said "After review of the post(s) below, Medium's Trust & Safety has found it to be in violation of site policies……and it has been suspended.
Site policies prohibit posts that name specific private individuals for the purpose of targeted harassment or shaming, especially where doing so is likely to incite or foster further harassment, threats and violence."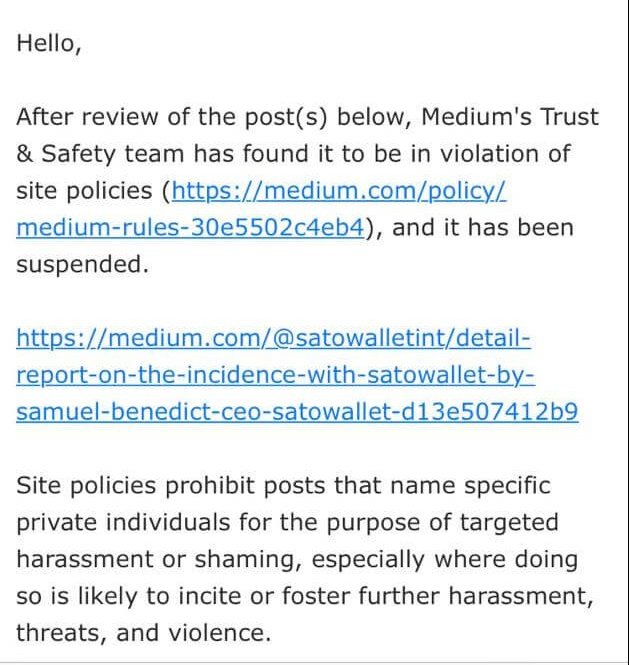 Whether true or not, preventing the voice of an aggrieved CEO to be heard is like holding a cloth over the mouth of a newly born crying out for food. Having the publication still on the platform will help spread word about the issue and quickly help to provide solutions to the challenges of SatoWallet.
Steemit and other Censorship resistant platform have helped in recent times to uphold free speech and if Satowallet has published on Steemit or any other like it, the publication would have still been alive.
Censorship resistant media platforms are the way to go to have your voice continually heard.
SatoWallet and CEO, Samuel Benedict should have known this.