Poloniex now allows Users from Over 60+ Countries to Buy Cryptocurrency with Debit/Credit Cards and Withdraw to Bank Accounts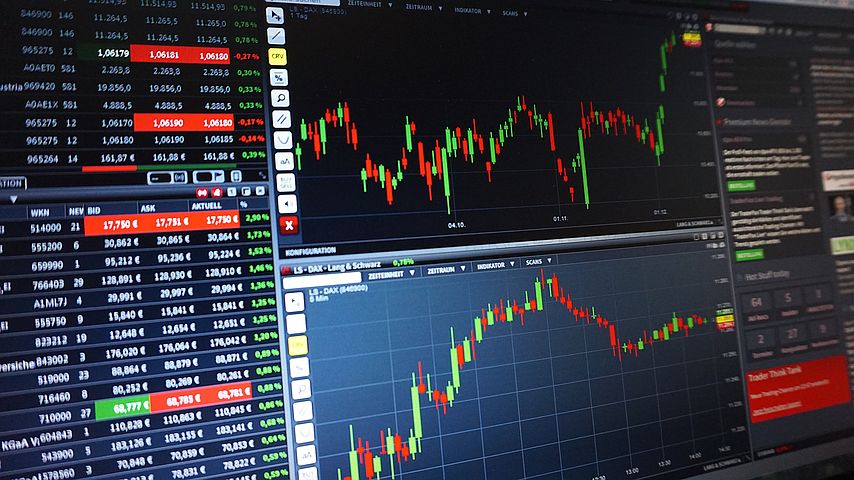 In a tweet, the US based cryptocurrency exchange Poloniex announced that Users of the cryptocurrency exchange can now purchase bitcoin using their debit and credit cards. The exchange also supports deposits withdrawals of cryptocurrency into local bank accounts in over 80 countries.
New ways to buy crypto assets on Poloniex! Customers in 80+ countries can deposit or withdraw $USDC directly from their bank account. Customers in 60+ countries can now buy $BTC using their debit or credit card: https://t.co/WIhdScej5W

— Poloniex Exchange (@Poloniex) July 9, 2019
Purchasing cryptocurrency has been a daunting task for a long time for many who desire to purchase cryptocurrency easily and withdrawal of same to their local currency for easy spending have been seeing difficulties however, other exchanges have tried making this easier by offering their users the ability to buy crypto with their cards. Poloniex enters this category of exchanges with this move.
According to Poloniex, customers of the exchange can withdraw the USDC stable coin into their bank accounts as well as send fiat into their Poloniex and have it automatically converted into tokenized USDC for trading.
In making the purchase of Bitcoin with their credit and debit cards, Poloniex has partnered with Payment Processor Simplex to allow the users of the exchange to quickly and easily get in on cryptocurrency at a moment's notice. The disadvantage however is the charges which stands at a greater of 3.5% or $10 transaction fee which Simplex charges. This will affect those in developing countries whose currency is very much low in value compared to the dollar or users with lower financial capabilities. Buying more bitcoin would be better.
The exchange pegs deposits at a weekly limit of $50,000 and withdrawals at $25,000 however, it signified this can be increased for specific customer's need as typical with exchanges in this Fiat-to-Crypto category.
Poloniex launched in January 2014 is based in the US and it offers cryptocurrency exchange services, margin trading, lending according to its' website. It allows users to exchange cryptocurrency against five trading pairs such as BTC, USDC, ETH, XMR and USDT. The exchange was acquired by Circle for $400 million in February 2018. Currently at an average of $55 million daily trading volume and ranked 59 in coinmarketcap.
The move to allow easy purchase of crypto and withdrawal of same to local bank accounts will definitely cause a boost in its trading activities.
Enhancing Protection, Bittrex Secures $300m Digital Asset Insurance 
Cryptocurrency exchange Bittrex, Inc announced it had secured a $300 million digital asset insurance.
The insurance obtained secures named crypto assets in its cold storage system.
The blockchain technology and cryptocurrency exchange firm said it worked closely with the world's leading insurance broker and risk adviser, Marsh, in placing the coverage with Arch Syndicate 2012, an organization which provides casualty and specialty insurance for corporations and supported by various syndicates at Lloyd's of London.
The approval for insurance coverage according to Bittrex comes after successfully demonstrating its extensive internal security and compliance protocols.
The coverage is up to $300 million in assets in cases of external theft and internal collusion.
The underwriters were not disappointed upon learning of the 'best-in-class' technology Bittrex has. And the fact that 'a growing number of cryptocurrency exchanges around the world are also built on the Bittrex' technology owing to the confidence in the platform, Bittrex claims.
Speaking on the insurance coverage, the CEO of Bittrex, Bill Shihara, was quoted saying "Bittrex focuses on doing the right thing by our customers with security at the top of our mind. This insurance coverage provides another layer of peace of mind,".
He continued further saying "From our institutional customers to hobbyists, we are committed to prioritizing security throughout all of our decisions and forward looking blockchain technologies"
Co-leader of the global leader in insurance and risk management firm, Marsh's Marsh's Digital Asset Risk Transfer (DART) team also commented saying "Insurance plays a critical role in the growth and development of any business, including those that work with blockchain technology and digital assets,"
"We worked closely with Bittrex to create a tailored insurance solution to fit their specific cryptocurrency needs.