Polish Bank Verifies Documents With Ethereum Blockchain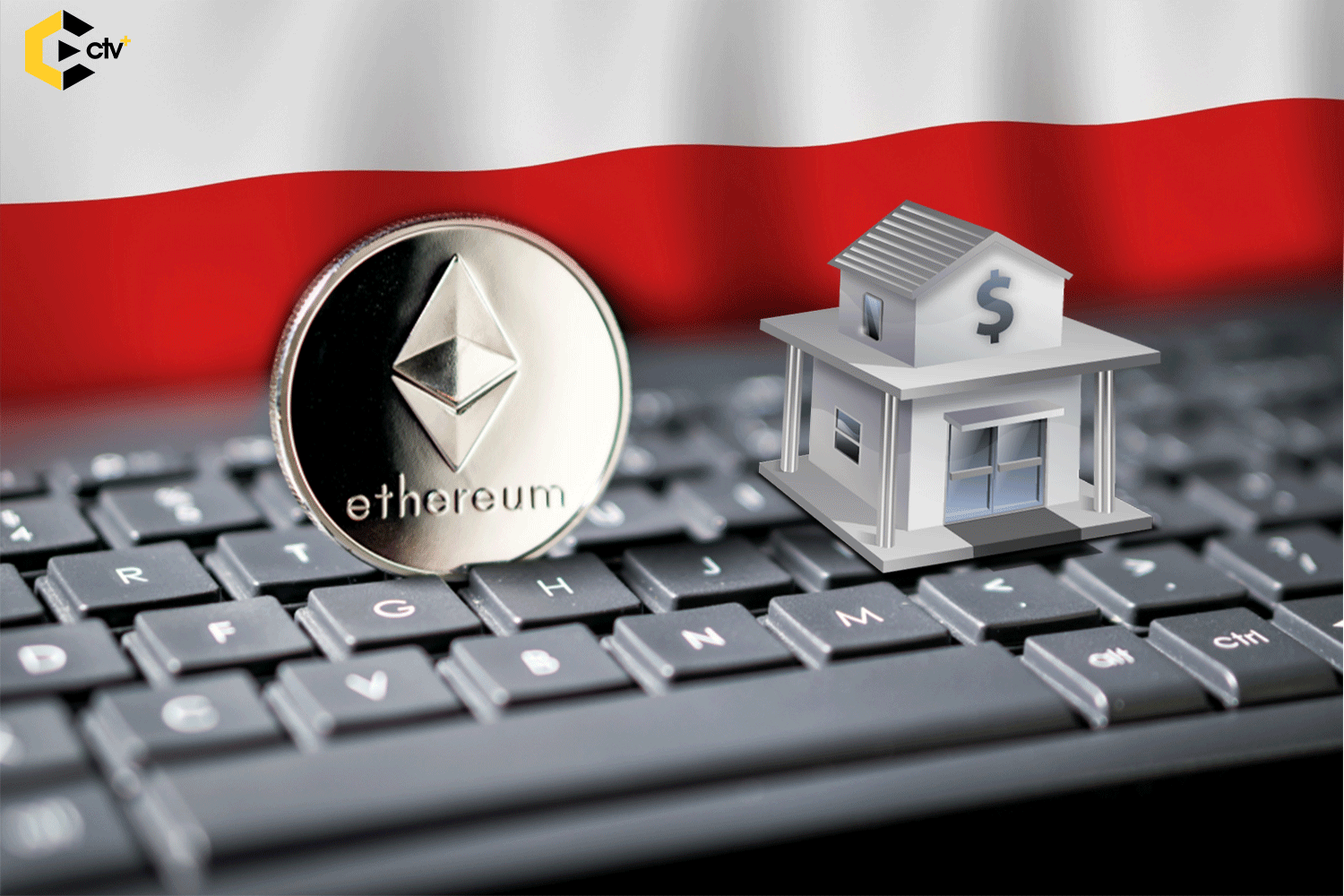 Alior Bank, one of the 10 largest banks in Poland has adopted a public Ethereum blockchain authentication feature which would allow clients to verify documents. This feature would enable clients to be able to verify the authenticity of the documents by giving them clues on whether the said document was really issued at first, the exact wording of it and when it was issued. The clients only have to follow a website link to its spot on the public Ethereum blockchain.
The reason for this development stems from the changing  regulations in Poland in 2017 where the Office of Competition and Consumer Protection ruled that a page on a bank's website that is prone to change does not qualify as all banks are required to grant customers' access to documents in the form of a"durable medium."
According to the report the blockchain solution was developed in response to the above regulatory requirement and thus, Alior established what it calls "the Blockchain Center of Excellence last October to complete the project."
Tomasz Sienicki, blockchain strategy lead at Alior, commented thus; "our mission is to be disruptive, so we want to provide innovative solutions, and we want other banks to follow us as well. We welcome if somebody copied our solution. We are showing that it's possible to use public blockchain even if some people think it's impossible." He went further to say that "we want people to verify that we did everything right and we don't conceal anything. If we say the documents are actually verified and authentic, everybody can check it and confirm. That's not possible using a private blockchain."
This initiative of harnessing the public ethereum blockchain for authentication of documents was born in Alior's innovation lab, but later on," we managed to convince our management that a dedicated team should be set up on just blockchain issues. Everybody can copy this code and use it for his or her purposes. We encourage people to do so, " Sienicki said.
Since this feature uses a smart contract that stores hashes of documents, clients can browse the documents they have received and search their history to find where those documents are located on the blockchain to ensure that they have not been changed or altered.
Following from this,  Piotr Adamczyk, Alior's blockchain technology Lead who was in charge of writing the code for the project said; "we know exactly in which block of ethereum the document with a given hash is published. If we know the block number, we also know the timestamp. We know that the document was published some time ago and hasn't been changed in that time [if the hash stored on the blockchain is identical to the hash calculated from the document], so we can prove it hasn't been replaced on our servers."
500 Nigerian Devs to be Taken into Ethereum's Pilot Project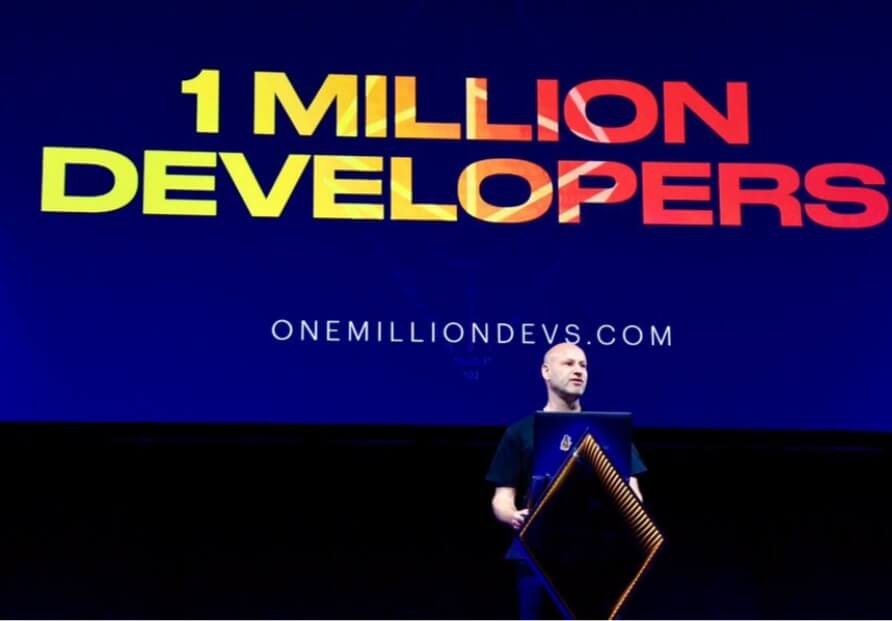 Following the announcement made by ConsenSys Founder Joe Lubin during the launching of  Devcon 5, which is targeted towards increasing the Ethereum developer's community to one million, Ethereum.network will be joining forces with Bloceducare a project launched to drive blockchain education, customer support as well as advisory services to leverage on the potential and population of developers in Nigeria to attract developers into the Ethereum community.
The project which has been slated for a period of 15 weeks and tagged "500-Nigeria devs for Ethereum" has been designed by Awosika Israel Ayodeji the Creative Director of Bloceducare and commenced on Monday 4th November 2019 and run till February 15th, 2020 with the aim of increasing the number of Ethereum Developers within Nigeria, to achieve this the team intends to add five hundred developers into the global pools of ethereum developers under the onemilliondevs project.
500 Nigeria Devs for Ethereum
The pilot project will aim at having developers building relatable and straightforward use cases that can be implemented within their immediate environment. With ethereum.network financing the project, at the end of the program, developers who emerge as the top three will be rewarded $1,000 each while five other developers will be awarded $300 each for a job well done.
Cryptographic Development Initiatives in Nigeria(CDIN), which is a non-profit professional organization, also plays a role in this development as it aligns with its mission to address the gaps in the learning and practice of cryptography in Nigeria. Crevatal will also be partnering with the project to ensure the success of the project.
The partnership with the CDIN is very strategic considering the perfect alignment of this project with the just-concluded "Campus Blockchain Development Project (CBDP)" with its pilot phase in the National Campus Blockchain Hackathon event chaired by the Director-General of NITDA and the launching of the Blockchain Industry Association of Nigeria.
CDIN happens to play critical roles in the Nigerian blockchain and digital assets ecosystem with its network of partners and stakeholders which have been driving awareness, education, policy advocacy, industry dialogue and collaboration among relevant stakeholders in order to collectively unlock hidden potentials, create job opportunities, open new business horizons and enable economic transformation while discouraging criminal activities in the Nigerian Blockchain/Cryptocurrency ecosystem.
According to the president of CDIN (Fadele Adeolu), the "500 Ethereum Developer's initiative" by Bloceducare is highly commendable and will go a long way to complement similar efforts and programmes being undertaken by other stakeholders in the space and agencies of government like NITDA and the Ministry of Communication and Digital Economy.
Finally, he calls on these strategic stakeholders, who have always been the secrets behind the development in the ecosystem to join forces with this project for the progress of the ecosystem and the nation at large.
The project is still open to sponsors in various categories such as media partners, branding, and developer participation.