Polish Bank Verifies Documents With Ethereum Blockchain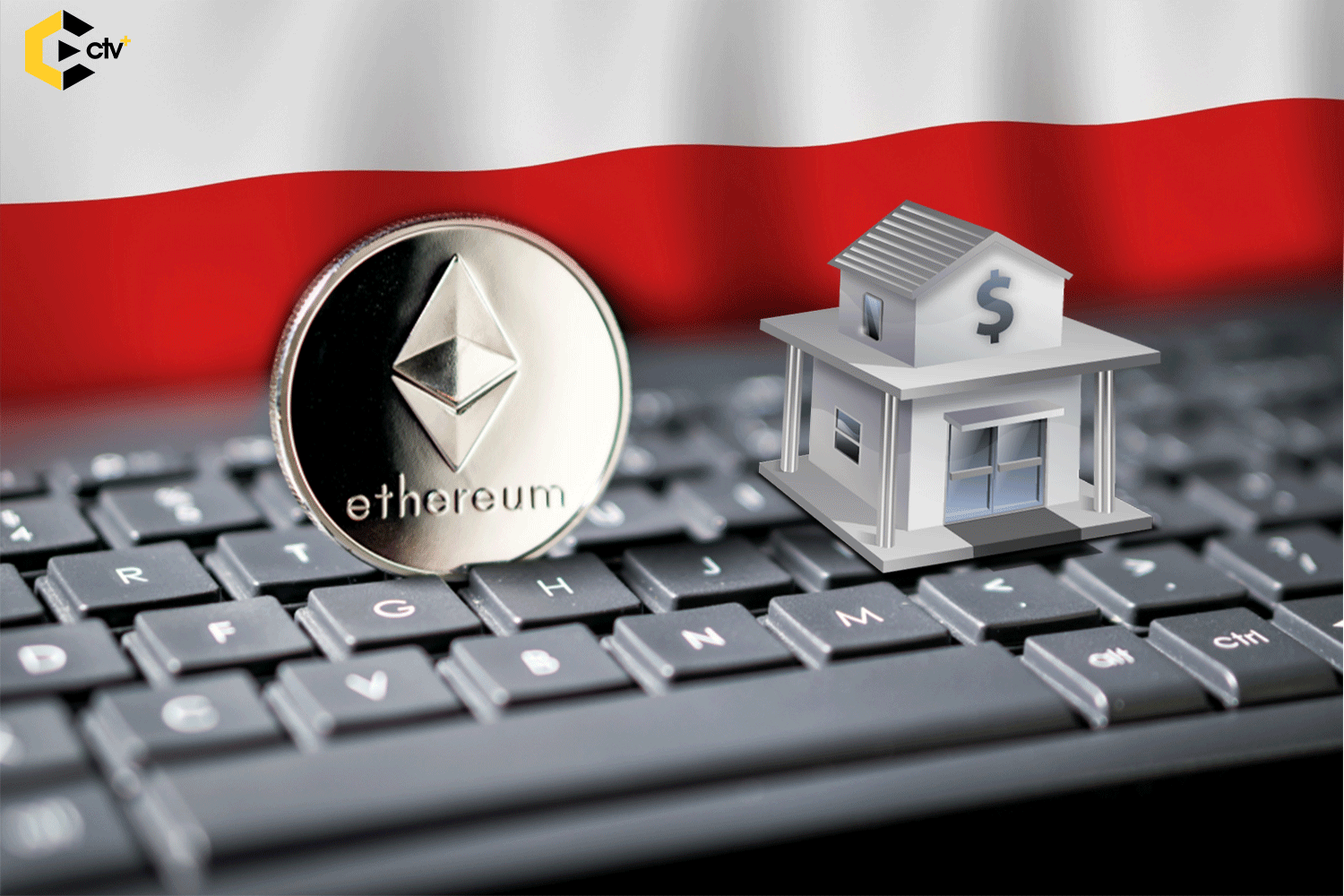 Alior Bank, one of the 10 largest banks in Poland has adopted a public Ethereum blockchain authentication feature which would allow clients to verify documents. This feature would enable clients to be able to verify the authenticity of the documents by giving them clues on whether the said document was really issued at first, the exact wording of it and when it was issued. The clients only have to follow a website link to its spot on the public Ethereum blockchain.
The reason for this development stems from the changing  regulations in Poland in 2017 where the Office of Competition and Consumer Protection ruled that a page on a bank's website that is prone to change does not qualify as all banks are required to grant customers' access to documents in the form of a"durable medium."
According to the report the blockchain solution was developed in response to the above regulatory requirement and thus, Alior established what it calls "the Blockchain Center of Excellence last October to complete the project."
Tomasz Sienicki, blockchain strategy lead at Alior, commented thus; "our mission is to be disruptive, so we want to provide innovative solutions, and we want other banks to follow us as well. We welcome if somebody copied our solution. We are showing that it's possible to use public blockchain even if some people think it's impossible." He went further to say that "we want people to verify that we did everything right and we don't conceal anything. If we say the documents are actually verified and authentic, everybody can check it and confirm. That's not possible using a private blockchain."
This initiative of harnessing the public ethereum blockchain for authentication of documents was born in Alior's innovation lab, but later on," we managed to convince our management that a dedicated team should be set up on just blockchain issues. Everybody can copy this code and use it for his or her purposes. We encourage people to do so, " Sienicki said.
Since this feature uses a smart contract that stores hashes of documents, clients can browse the documents they have received and search their history to find where those documents are located on the blockchain to ensure that they have not been changed or altered.
Following from this,  Piotr Adamczyk, Alior's blockchain technology Lead who was in charge of writing the code for the project said; "we know exactly in which block of ethereum the document with a given hash is published. If we know the block number, we also know the timestamp. We know that the document was published some time ago and hasn't been changed in that time [if the hash stored on the blockchain is identical to the hash calculated from the document], so we can prove it hasn't been replaced on our servers."
Jamie Dimon Claims Libra Will Soon Be Everyone's Talk
Jamie Dimon, the chairman and CEO of JPMorgan Chase, a global financial services firm, has been reported to claim that Facebook's Libra project is going to be the talk of many people. Thus, he believes that it does not pose a threat in the near future. Jamie Dimon made this known during a conference call with analysts.
During the speaking, Dimon asserts that talks about Facebook's cryptocurrency project, Libra, has been going on for seven years yet nothing significant has happened. He then avers that about three years from now, we are going to be talking about the project.
"To put it in perspective, we've been talking about blockchain for 7 years and very little has happened. We're going to be talking about Libra three years from now. I wouldn't spend too much time on it." He claims.
Dimon added that there is no need for competition rather a leveled playing ground is better. And that since no one aids terrorism or criminal activities, there will be an insistence from the government on conformance to the the rigorous anti-money laundering rules.
"We don't mind competition," Jamie Dimon said. "The request is always going to be the same: We want a level playing field. And governments are going to insist that people who hold money or move money all live according to rules where they have the right controls in place; no-one wants to aid and abet terrorism or criminal activities."
Jamie Dimon's statements, especially as it regards to regulation in order to curb terrorism or criminal activities, can be taken to come on the heels of Donald Trump's tweets and Steven Mnuchin's press conference in support of Trump. These two figures have spoken badly about the ability of cryptocurrencies to facilitate illicit activities.
I am not a fan of Bitcoin and other Cryptocurrencies, which are not money, and whose value is highly volatile and based on thin air. Unregulated Crypto Assets can facilitate unlawful behavior, including drug trade and other illegal activity….

— Donald J. Trump (@realDonaldTrump) July 12, 2019
Steven Mnuchin is the United States Treasury Secretary. He recently echoed Donald Trump's tweet posts on the negative use of cryptocurrencies.
"Cryptocurrencies such as Bitcoin have been exploited to support billions of dollars of illicit activity, like cybercrime, tax evasion, extortion, randomware, illicit drugs, human trafficking" … "I think to a large extent, these cryptocurrencies have been dominated by illicit activities and speculation."
Mnuchin then quotes Trump saying: "Bitcoin is highly volatile and based on thin air'"… "Treasury takes very seriously the role of the U.S. dollar as the world's reserve currency."
Let us recall at this juncture that Jamie Dimon as the CEO of JPMorgan firm is reportedly expecting to project its own digital token known as JPM Coin by the end of 2019.