Philipine government licences cryptotocurrency and blckcchain oriented companies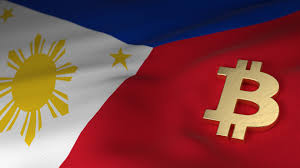 The blockchain industry is having a field day as the  Philippine government has decided to allow 10 Blockchain and cryptocurrency companies to operate in the Cagayan Economic Zone.
This will be the country's first Blockchain and crypto-related firms to be legalized after the establishment of the Cagayan Economic Zone Authority (CEZA), a fin-tech hub. The head of the Cagayan Economic Zone Authority (CEZA) said, "We are about to license 10 platforms for cryptocurrency exchange. They are Japanese, Hong Kong, Malaysians, Koreans […]. They can go into cryptocurrency mining, initial coin offerings, or they can go into the exchange." CEZA, a state-owned corporation managing the Cagayan Special Economic Zone and Freeport, has the goal of creating an Asian "Silicon Valley".
Earlier in the year, the Philippine central bank issued a warning on the risks associated with investing in cryptocurrencies. This implies that the exchange of fiat currency into digital money or vice versa should be done offshore as Philippine regulations do not consider cryptocurrencies legal tender.
Since the cryptocurrency and Blockchain firms are going to be receiving tax breaks, they are expected to generate employment. The companies will be required by CEZA to invest at least $1 mln over two years and pay up to $100,000 in license fees.
What do you think of the Philippine Government licensing these crypto companies? Let's hear from you in the comment section!
Image credit: Bitcoin.news, kittelsoncarpo.com
Disclaimer:
The Information provided on the website is designed to provide helpful information regarding cryptocurrency subjects. The content is not meant to be used, nor should it be used as a basis, foundational knowledge or prerequisite for decision making regards trading. Always do your own research and due diligence before placing a trade. We are not liable for any outcome based on any content found on the site.
You Can't Regulate Crypto, You are doomed to fail, John McAfee tells the US Government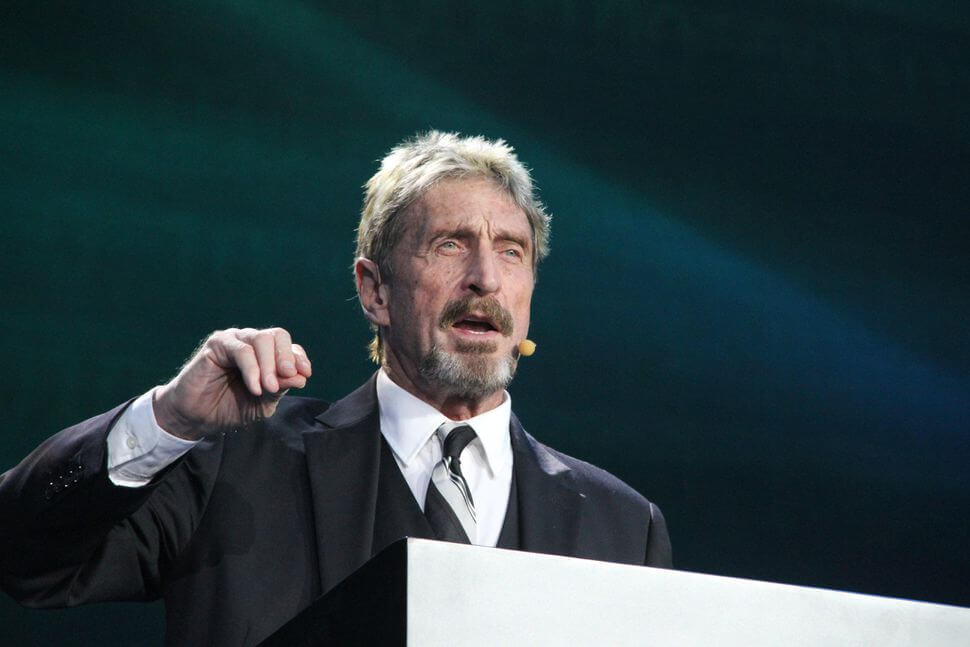 In a self made video posted on his personal twitter account, the creator of McAfee antivirus John McAfee has opened up on his opinion on government intervention in cryptocurrency and blockchain industry.
The doomed attempt to regulate crypto, and why it is doomed. pic.twitter.com/wd7hfiH4Ch

— John McAfee (@officialmcafee) July 12, 2019
In the Video, the strong and vocal crypto supporter made it known to the whole world that government intervention to regulate cryptocurrency is doomed to fail. He stressed that cryptocurrency is a private thing and that it is unwise for government to attempt to regulate it.
While comparing the government's history of regulating drugs to cryptocurrency, he said that regulations are designed to protect consumers and to make criminal activities more difficult. Regulations are to protect people from scams, schemes, coin artist and other bad actors. Giving an example, he pointed to the numerous fake twitter accounts impersonating him asking gullible people to send one BTC or half a BTC to an address and have five BTC sent back. And people do fall for these.
According to John, "anybody that stupid, you can't protect them". Eventually, we would need regulations to protect people from themselves. Continuing, he argued that you can't stop anyone from doing something to themselves in private. It is impossible, he concluded.
Coming back to Drugs and Regulations, the Cuban based crypto advocate said that the US has the greatest legislation and largest force to prevent drug uses and sale, but the country still remains one of the largest drug market on the planet in spite of all the government has done. The latest drug bust of a JP Morgan Container could testify to this.
Reiterating, he said, "you can't stop what someone does with their mind, body and money in private". Therefore as we are doing everything in crypto in our privacy, with our devices, then the government can't regulate crypto. Taking a swipe at the Politicians, he said "they do not understand it"
Concluding, he begged the politicians to "wake up".
John McAfee is currently in Cuba where he desires to run for the President of the United States in the forth coming elections. He has reported via twitter also of the government plans to apprehend him however, he has remained an open advocate for what cryptocurrency and blockchain mean to personal freedom. He aims to use the Presidential platform to tell the Americans and the world about Cryptocurrency and what it can do for every society.
With many voices including the US President and famous economist Nouriel Roubini coming to voice their issues with cryptocurrency, McAfee remains on