Leading Peer to Peer online marketplace for bitcoin and giftcards, Paxful has announced it had added support for users from over 35 countries to add their bank accounts and use it for trading.

The features allows users from about 4 continents to trade on the platform by adding their bank accounts and easily share them with their trade partners with just 2 clicks of a button during bank transfer trades.
The countries supported are Azerbaijan, Bosnia and Herzegovina, Brazil, Dominican Republic, Georgia, Kazakhstan, Mauritania, Moldova, Montenegro, Saudi Arabia, Serbia, Tunisia, Turkey, United Arab Emirates, British Virgin Islands, Sao Tome and Principe, El Salvador, Ukraine, Kosovo, Andorra, Cyprus, Denmark, Faroe Islands, France, Gibraltar, Greece, Greenland, Iceland, Ireland, Italy, Lithuania, Poland, Romania, Sweden, UK.
Exchange Trading Volume

Paxful was founded in few years ago by Ray Youssef and Artur Schaback and has positioned itself as an industry leader in the peer to peer market across the Africa and the world.
In 2016, the CEO of Paxful, Youssef Ray said in an interview that the platform processes 8,000 Bitcoin transactions per day with represents a 4% of total onchain transaction as at that time.

The P2P exchange commands a weekly volume of over $5 Million dollars from the Nigerian Market alone.
New Product Updates

Paxful also released some interesting product updates which were designed to make trading on the platform easier, faster, smarter and secure.
As one of the leading P2P marketplaces for the sale and purchase of bitcoin and giftcards, Paxful recently released a giftcard trading feature which helps to automate gift card trading by letting vendors that selected the option to view receipts of the giftcards before seeing the giftcard codes. This helps to make trades faster and better.

Paxful now also allows traders who create Buy offers to have their offers visible without having the 0.02BTC previously needed to make their offer visible.
Popular Malaysian Thespian Pleads Guilty to a $50,000 Crpyto Assets Theft Claim By His Producer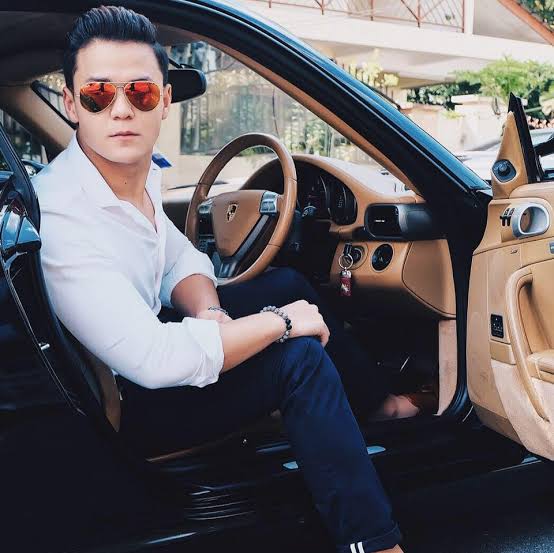 Few days ago, it was revealed by a Malaysian local media that a Malaysian actor, Mas Khan, was sentenced to 26 months imprisonment with an option of $4,000 as fine for robbing his executive producer of a whopping $50,000 worth of cryptocurrency.
Mas Khan, who played a significant role in a  widespread local movie dubbed Abang Long Fadil 2, looted his producers' wallet twice very early March 7 2019, after gaining access to his private keys. 
The first plundering saw Khan emptying approximately $14,000 worth of Cryptocurrency from his executive producer. On another day, a sizeable sum of about $36,000 was evacuated by Khan from Datuk A. Aida, his producer.
What is not clear, at the moment, is the exact amount that the Abang Long Fadil 2 Actor appropriated.
The crypto appropriation was carried out very close to Kuala Lumpur in the high class district of Taman Ukay Perdana.
Khan pleaded guilty in the court of first instance after initially not willing to do so. This fast-tracked his case as the magistrate sentenced Khan, christened Mas Hidzhir Khan bin Mas Fadzillah Khan, to one year imprisonment or £1600 for the first count. Khan was sentenced to 14 months in jail or $2,300 as fine for the second count. The section of the Malaysian law under which Khan was sentenced provides for a maximum prison term of seven years or fine or both.