Nile University has partnered with Cryptography Development Initiative in Nigeria (CDIN)
Abuja based tertiary institution, Nile University has partnered with the Cryptography Development Initiative in Nigeria (CDIN) to help equip students of the University with the necessary tools needed in the current digital age.
The MoU which was signed on the 15th of October, 2019 with the attendance of the Vice Chancellor of the University, Professor. Dr. Osman Nuri Aras and Mr. Adeolu Fadele, the President of CDIN.
Also present were other officials of the institution such as the Deputy Vice Chancellors Professor Steve Adeshina and Professor Nurettin Can. Others from other facilities were also present.
The partnership according to the Vice Chancellor of the University, Prof. Nuri Aras believed will help prepare the students of the University to face the digital world with the necessary tools.
Deputy Vice Chancellor – Admin, Professor Nurettin Can contributing said "the partnership with CDIN will provide the University's students a wonderful opportunity to supplement their theoretical knowledge with valuable practical experience."
President of CDIN Mr. Fadele Adeolu speaking on the partnership said Nile University has shown foresight in partnering with CDIN as not very many academic institutions appreciate the value of skills offered by the initiative.
About CDIN
"The Cryptography Development Initiative in Nigeria is a non-governmental organization and a platform for bringing stakeholders in Nigeria to work on a common interest of addressing gaps in cryptography.
According to its website CDIN envision Nigeria among nations of the world leading advancements in cryptographic innovations and breakthroughs.
It's mission is to create a platform for encouraging the learning and practice of cryptography in Nigeria and collaboration among relevant stakeholders.
Tokyo-based Cryptocurrency Exchange Adds 5 New Altcoins to Its Europe and US Platforms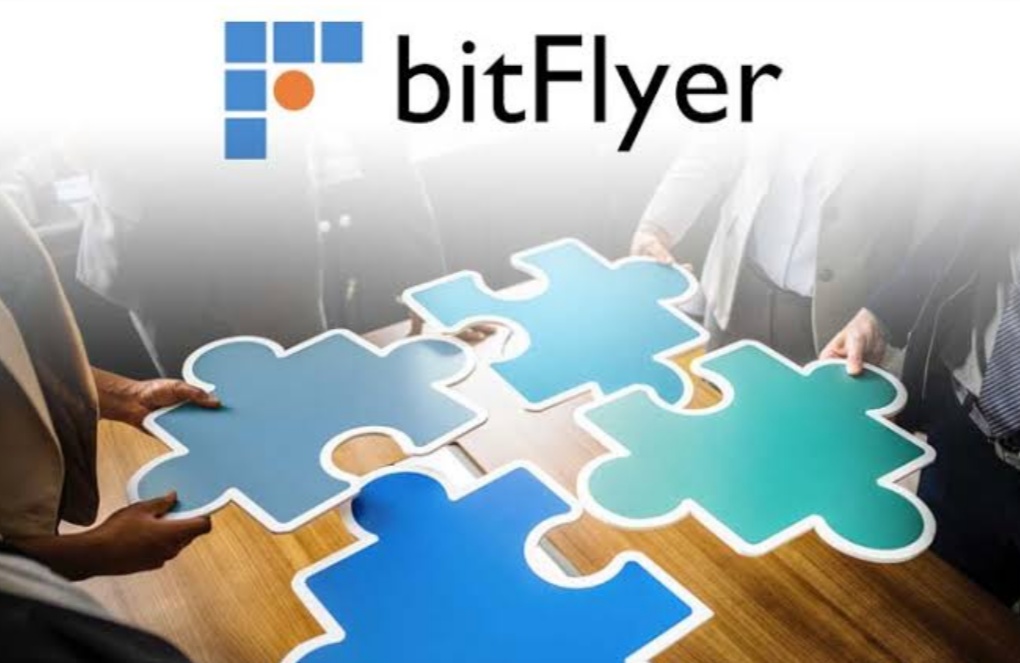 Bitflyer, a Japanese cryptocurrency exchange based in Tokyo made this announcement very recently. It recently announced the addition of new cryptocurrency offerings on its trading platforms. The five new altcoins will be added to its Europe and Us platforms. The European platform will have access to: Bitcoin Cash (BCH), Ethereum Classic (ETC), Litecoin (LTC), Lisk (LSK) and Monacoin (MONA). The US customers will have immediate access to three of these coins: BCH, ETC and LTC.
Bitcoin anticipates that by adding these new Altcoins, it is expanding its buy/sell offer. This will, therefore, give its customers instant access to some of the largest altcoins in the world. These coins have already been made available to its Japanese customers. The firm admits that the response from its Japanese customers was tremendous. This is possibly a motivation for the extension of two of its most significant customer bases- US and Europe. With Bitflyer's experience in Japan, it believes it can offer the same to its European and US customers. Its standards of simplicity, efficiency and transparency to current Bitcoin and Ethereum traders would be maintained.
Bitcoin has made efforts to upgrade its products and services. It joined forces with Tpoint Japan last month to launch a Tpoint program. This program enables users to acquire T-point rewards while making Bitcoin purchases. The T-points acquired can then be used to earn Bitcoin.
Bitflyer partnered with Sumitomo Corporation in July to transform the real estate industry in Japan. With this project, the rental customers can complete a house renting process using their smartphones. The Miyabi blockchain which is driven by smart contracts will bring about a revolution in the country's rental processes. Thus, reducing time and administrative costs incurred in handling such issues. It is obvious that Bitflyer is out to provide service upgrades to its customers this year.