Nelson Mandela's Gold Cast hands sell for $10 million in Bitcoin
Nelson Mandela's contribution to the course of history is one that would be very difficult to forget in a while, That is why his immortalized hands in form of a Gold Cast would be up for sale for $10 million.
Canadian based cryptocurrency exchange "The Board of Arbitrage" is believed to be interested in paying the huge sum for the Gold casted hands. The set which weighs 20 pounds of 99.999 pure gold, is comprised of a trio of "life-size impressions" of Mr. Mandela's hands and a pair with his palm and fist.
In 2002, a Canadian entrepreneur, Malcolm Duncan who knew Mandela, made an impression of his hands and is now willing to sell the gold cast of Madiba's hand impression for about $10 million which he reportedly paid 3.6 million South African rands in 2002 to Harmony Gold Mining.
The sale of the Gold cast hands is of huge significance as it represents one of twenty-six pairs each representing a year that Mr. Mandela was imprisoned.
The Board of Arbitrage's acquisition of the Gold cast hands has big plans and expectation as the purchase is just a few weeks ahead of the exchange's upcoming Initial Coin Offering, ICO. Seeking to take advantage of the opportunity being the custodian of such a treasured item, which would help create awareness and teach millennials about the abolition of apartheid that Mr. Mandela led in conjunction with their vision for the exchange.
The board intends to embark on a tour, however, to understand why the exchange would want the golden hands, it helps to know a little more about the trading platform. They are developing a cryptocurrency mining operation for their own coin as well as support trading of other cryptocurrencies. Their Dignity (DIG) coin will be backed by gold.
MoneyGram's New Time Remittance Technology backed by Visa not Ripple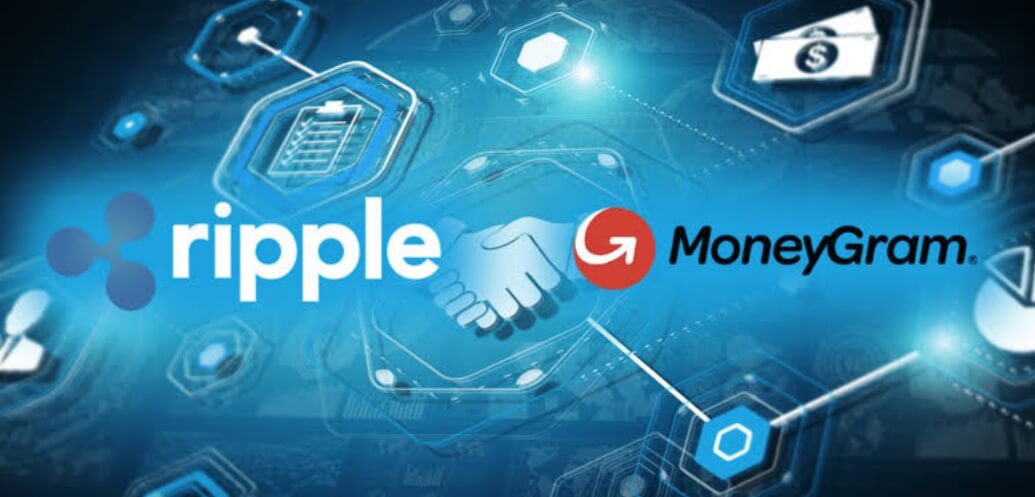 A new service introduced by remittance giant (MoneyGram) which allows users to send and receive money in real-time has been credited to visa and not the work of its blockchain-based partner (Ripple) in an announcement by representatives of the company.
The recently launched Fastsend, a new service which allows clients to send money in real-time to a phone number through a mobile application or dedicated website. While responding to enquiries from news sources about the latest concept, it was revealed to much surprise that MoneyGram did not make use of the technology of Ripple to achieve the latest product.
Do we need blockchain for real-time settlements?
MoneyGram Chief Operating Officer, Kamila Chytil informed news sources that FastSend makes use of Visa's Direct Original Credit Transaction to send funds to bank accounts making use of Debit card deposit which is clearly not blockchain-backed or related.
Without the need for DLT, the dedicated website and app make use of an open-source cloud-based microservices. Chytil further stated that although Ripple is not involved in the new product, the firm still makes use of Ripple's blockchain in other fields of the company.
Also, Chytil made mention of MoneyGram's continuous effort on how to utilize blockchain in areas where it could assist to solve data privacy and regulatory obligations via distributed ledger technology. In her remarks, she spoke highly of DLT technology and cryptocurrencies, stating that the firm believes blockchain to be the future of global cross border payments and transfer of money.
As MoneyGram continues to research on the multiple use cases in order to tap into Ripple's tools while integrating with the recent version of Ripple's service suit to introduce cash-out service to all network members.
It is worth noting that Ripple is gaining increased support and approval among financial institutions to provide them with its DLT services in Africa with the National Bank of Egypt joining its network, this has been seen as a welcome development as it would do well for the inward remittance within the region the Ripple Network.