It is another opportunity to show-off those trading skills! Following the listing of NIRX on Naijacrypto.com, we are announcing the first NIRX trading competition which will offer traders the chance to win 40,000NIRX.
The competition is open to all traders on Naijacrypto with registration commencing on the 9th of May.
To compete, traders must register on naijacrypto.com and fund their account with a minimum of 100 NIRX(?).
Trading will be done over a 10-day period, at the conclusion of which, traders will be ranked with respect to their accrued profit over the time-period. The ranking prizes are outlined below:
NairaX
The NairaX project represents an innovative solution to two perplexing problems in the global e-commerce space: transaction costs and volatility. Global e-commerce platforms have essentially created a "re-sale niche" which privileges extensive supply networks that deliver goods through various mediums to the final consumer.
This highly inefficient and expensive model has led to narrowing profit-margins and increased cost for both SMEs and consumers. The NairaX project offers a unique solution to this problem with an e-commerce model which leverages blockchain technology to significantly reduce arbitrage across various markets.

The volatility problem is a particularly sensitive one for SMEs which rely on stable forex markets for exchange of goods and services up and downstream the supply-chain.
The scale of the problem is graphically captured by the NGN-USD price chart. Inflationary policies, market forces and slump in oil-prices have all contributed to a relatively volatile naira which in turn has led to market-price inflations and now poses an existential threat to Nigerian SMEs.
NairaX proposes a solution to this problem with the NAIRX which is usable for e-commerce transactions (unlike traditional stable-coins) whilst maintain its fixed-ratio peg to the naira backed by NairaX's in-house fiat reserves.
As evidenced by its performance from 2016 through 2020, the naira has endured an annual slump for the 5th consecutive year, thus underlining the necessity for businesses to adopt smart fiscal solutions to hedge against incessant depreciations. A fiat-pegged stable-coin, NIRX offers merchants and SMEs a medium of transaction protected from both fiat and crypto market volatilities.

The Naijacrypto Factor
In keeping with our long-held vision, Naijacrypto continues to support smart innovative projects across the African Fintech space and beyond.
Fostering strategic partnerships and relationships domestically and internationally remain key objectives on our agenda as we continue to promote ideals consistent with our core philosophy.
As Nigeria's premier cryptocurrency exchange, the development of a transparent and competitive market which meets emerging challenges is both an organizational goal as well as a prerequisite for achieving sustainable development.

As we continue to strive to meet the needs of our community, we lay emphasis on unique partnerships which offer our users opportunities to exploit new solutions to lingering market problems. The NairaX project fills an important void in the global e-commerce space.
Africa Blockchain Developers Call (Series) Partners with CryptoTVPlus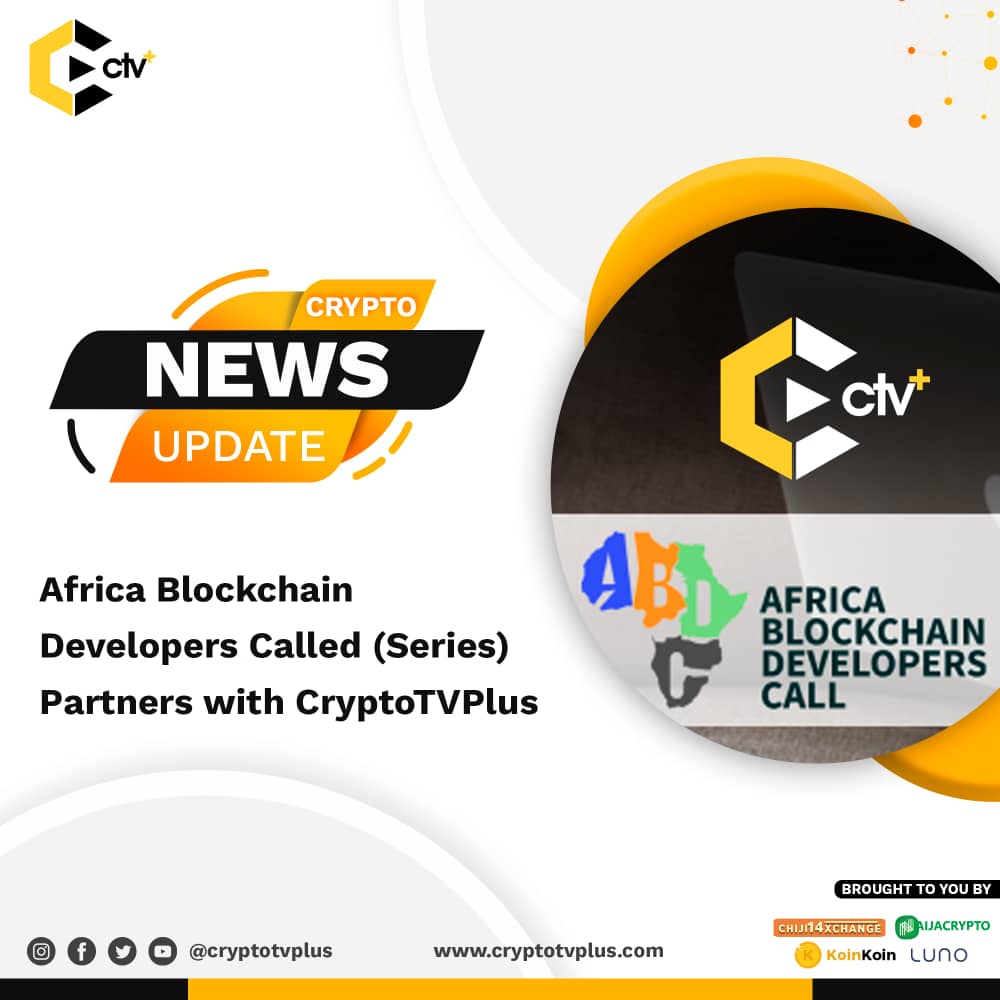 As the new dawn sets on Africa with the coming together of several leading associations and organizations in the decentralized space, digital transformation becomes inevitable.
The Africa Blockchain Developer's Call Series, in conjunction with the Africa Blockchain Institute as well as numerous blockchain associations and tech hubs across Africa, is delighted to announce her partnership with Crypto TV Plus.
Of all the industrial revolutions which the globe has experienced, the imminent fourth industrial revolution might just be the only one which Africa has the ample opportunity to participate in, decide what is to be consumed by its tech markets, and locally design the required solution(s).
However, there is a high probability that should the low existence of local content persist in the African tech space, this opportunity might be left hanging.
The ABDC Series, alongside a host of other African blockchain societies and tech hubs, seeks to train, groom, and nurture local African developers, for 3 months, in order to effectively prepare them for the booming tech labour market in the continent.
The program is set to feature insightful panel sessions, speeches from highly revered tech professionals, roundtable discussions with stakeholders, and pitches from African developers. With this initiative, accelerated digital transformation is hoped to be achieved. 
The partners on this project also include the United Africa Blockchain Association, the Government Blockchain Association-Africa, Cameroon Blockchain Association, Pesabase in Kenya, Jelurida Swiss SA, Cabotec Solutions, and numerous world-class resource persons.
Following the launch of the first series of the ABDC, applications shall be declared open on the 15th of August, for junior, frontend, UI/UX, and backend developers to submit entries for a chance to be selected for the remote 3-month Pan-African bootcamp.
The program presents an invaluable opportunity for African developers to build solid connections, engage with relevant stakeholders in the African tech space, and acquire the requisite skills for dominating the tech market. It is a program that promises to be insightful. For more information on partnership and sponsorship opportunities, contact us at info@abdcseries.com and visit www.abdcseries for more general updates.
About ABDC 
"The vision is simply to create an enabling environment to onboard blockchain developers, equip them with the necessary support and encouragement and provide them with various opportunities of either self-sustenance or employment in the space after the 3 month program."
About CryptoTVPlus 
CryptoTVPlus is the most trusted source on Crypto and Blockchain Technology Media. The No. 1 Crypto Media firm in Africa providing up-to date news, interviews, research reports, Marley analysis, innovative programs etc amongst which is it's Campus BCAT program designed to bring crypto awareness to millions of African students.