Morocco's Bitcoin Mining Sector Set to be Powered By  Wind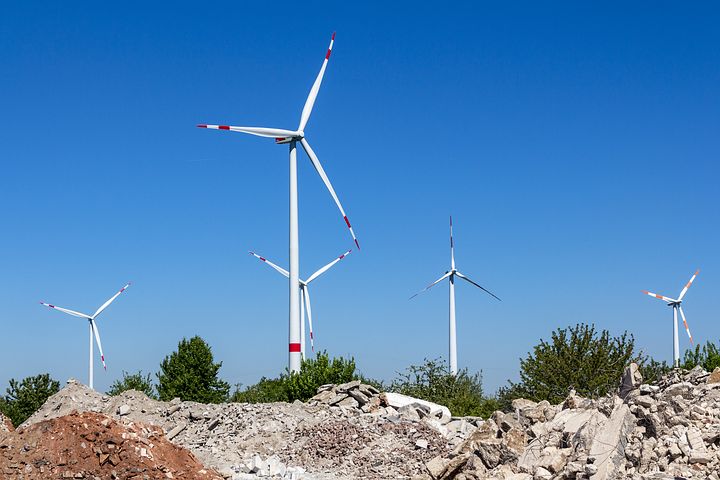 Morocco is moving into the blockchain space confidently as the Northern African will be having a wind farm. The wind farm will be built to tackle the issue of the amount of electricity bitcoin mining consumes. Brookstone Partners, a New York-based private equity firm has proposed to build a 900-megawatt wind farm that will be structured to power a data centre that will only serve the purpose of bitcoin mining.
The firm will be raising capital for the construction of the first phase of a wind farm that will be located in Dakhla, Morocco. The idea behind the wind farm is to reduce the amount of money spent on computing power due to the surge in electricity cost. Also, the idea is to reduce the amount spent on traditional fuels such as coal that the mining sector spends money on. Renewable energy is cheaper and eco friendly and more big miners are switching to it to attract investors.
Michael Toporek, Brookstone's Managing General Partner, revealed: "We have exclusive rights to the area for a wind farm, but the issue was there's no real place to put. These days, what you can do with stranded power is set up a computing center, develop this as an off-grid project."
The project will be developed by Soluna, a company founded by Brookstone Partners, Altus AG. The site Soluna has chosen is a Class I wind site. This means that the wind speed reaches higher than 22 mph, that covers 37,000 acres in southern Morocco. The company has the backing of the United States' former ambassador to Morocco, Dwight L. Bush. The project will also be designed as off-grid operation, with the anticipation that transmission lines will reach the site by mid-2019.
Soluna is looking forward to raising $100 million through an initial coin offering (ICO) that will be used to develop 36 megawatts of turbines. The project's whitepaper reveals that the electricity generated will be used by crypto-mining and data centres that process blockchain transactions that run on 18 megawatts of power.
John Belizaire, Chief Executive Officer of Soluna explains :
"Our power cost will be among the lowest in the world. That gives us benefits and allows us to keep participating in the ecosystem while others might not be able to sustain their businesses."


What do you think about a bitcoin mining wind farm? Share your opinion with us in the comment section below.
Image credit: pixabay,
Disclaimer:
The Information provided on the website is designed to provide helpful information regarding cryptocurrency subjects. The content is not meant to be used, nor should it be used as a basis, foundational knowledge or prerequisite for decision making regards trading. Always do your own research and due diligence before placing a trade. We are not liable for any outcome based on any content found on the site.
Major Mining Company BHP, Japanese Shipper NYK Deliver Biofuel Traced via Blockchain
Can this qualify as blockchain adoption at Multinational level?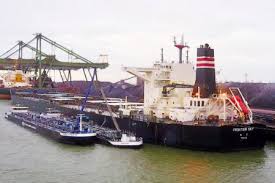 Shipping news magazine Dry Bulk on Tuesday, February 5th reports that international metal and oil mining giant BHP has successfully tested blockchain in a conjoint experiment with Japanese shipping company NYK.
BLOC — a developer of blockchain applications for the maritime industry — built the decentralized ecosystem for the trace and Sustainable biofuel company GoodFuels provided its product for the experiment.
For the testing was the GoodFuels biofuel was delivered to the BHP-chartered and NYK-owned bulk carrier Frontier Sky, while carbon dioxide (CO2) savings were verified via a blockchain fuels assurance platform.
As reported by cointelegraph Dry Bulk explained that, the sustainable biofuel used in the experiment serves as an alternative to traditional fossil-based marine gasoil, allowing for the reduction of CO2 greenhouse gas emissions equivalent to over 125,000 miles driven by a car.
According to the magazine, the joint delivery is an important step for BHP and NYK in terms of global decarbonization policy. Blockchain, in its turn, could help the industry to verify supply chains, making sure that only sustainable fuel is used during the shipping process and that the origin, emission reductions and fuel quality metrics are transparent and easy to trace.
it is no news that blockchain has gained a significant level of adoption in the maritime industry, with major ports and shipping companies using the technology to support supply chains and trace shipments.
Can this qualify as blockchain adoption at Multinational level? letshave your opinion on this. is blockchain adoption viable in the marine industry?