Kenya's Financial Institutions Demand Approval of Blockchain-Based Financial Products
Kenya's financial institutions are soliciting the approval and licensing of blockchain-based products and services. Key industry players as well as market regulators in the financial sector seek for regulations and guidelines for virtual currencies, the blockchain, and online forex trading. The Governor of the Central Bank of Kenya (CBK), Dr. Patrick Njoroge has already revealed that several applications from financial institutions in Kenya soliciting the approval and licensing of blockchain-based products and services have been sent to the central bank.
Patrick Njoroge Governor of CBK revealed at a conference of investment professionals, "A number of banks are currently working on products (and services) hinged on blockchain technology and we think that they offer a lot of promise. We are not anti-innovation or anti-cryptocurrency. We support innovation but are concerned about the impact on financial instability and the inherent risks. CBK is working with central banks all over the world to identify the risks and find ways to mitigate them. The weakest link is where problems in our financial system will start."
Two months after Kenya's Cabinet Secretary for ICT, Joe Mucheru announced a blockchain taskforce that was created to give recommendations on how the government can leverage the blockchain Kenya's financial institutions are soliciting for the approval of blockchain based products. The blockchain whose first known use case was cryptocurrencies such as bitcoin has been utilised over the years to help streamline the delivery of products and services in different sectors by individuals, governments and corporates.
Last year, Kenya's Capital Markets Authority tried to curb the risks that are linked to online forex and cryptocurrency trading by issuing new regulations. Currently, there only exists one firm in the country that has an online foreign exchange license. Also, the National Treasury's Director General, Public Investment and Portfolio Management, Esther Koimett, revealed, "Last year the government launched the M-Akiba Bond as an alternative way for Kenyans to invest in Government Securities. Such alternatives need to be encouraged." Kenya is seeking for ways to improve her financial institutions through regulations and alternative investments. The chairman of the Public Sector Accounting Board (PSAB) by Lazarus Kimang, Bernard Ndung'u has expressed his concerns concerns about alternative investment schemes that would make people vulnerable to fraudsters and thereby make investment opportunities such as bitcoin difficult to access.
What do you think about the CBK will approve Blockchain based financial products? Share your opinion with us in the comment section below.
Image credit: pulselive
Disclaimer:
The Information provided on the website is designed to provide helpful information regarding cryptocurrency subjects. The content is not meant to be used, nor should it be used as a basis, foundational knowledge or prerequisite for decision making regards trading. Always do your own research and due diligence before placing a trade. We are not liable for any outcome based on any content found on the site.
Busted: Huge BTC confiscated by Irish Authorities From Notorious Drug Dealer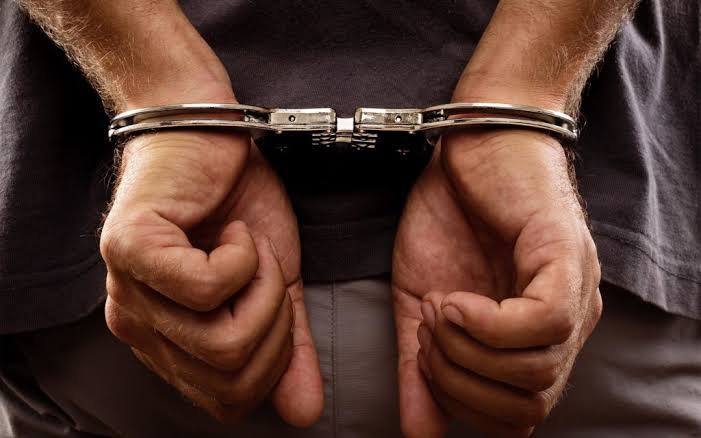 An alleged notorious drug dealer who uses Bitcoin to make his transaction has now seen his bitcoin worth €52 million seized by the authorities of the Irish government.  A report which dominated news headlines on the 19th of Feb 2020, claimed that the cryptocurrency assets were seized by the Criminal Asset Bureau (CAB) after the case received a verdict from the high court which clearly stated that the assets were generated from his criminal activities.
The court accepted evidence from the prosecution team against the culprit, Clifton Collins, from Crumlin in Dublin's south inner city proving that he was involved in the sale and distribution of drugs.
The judge who presided over the case, Mr Alex Owens, ruled that the Bitcoins should be forfeited under the proceeds of crime legislation
During and after the verdict, Collins age (49) did not contend with the application filed by CAB. The bureau's initial investigation into his assets emanated from a garda investigation, which started in Feb. 2017 when Collins was stopped for random check while driving his 4×4 vehicle. During the search, a large quantity of cannabis was found in his vehicle which led to the need for further investigation that resulted in the discovery of a large number of suspected cannabis plants at the Famaught, Corr na Móna.
After the findings, Collins was then charged with a number of offences under the misuse of Drugs Act and duly arraigned before Bray District Court. He is believed to have heavily invested the proceeds from his drugs deals on Bitcoin at an early stage as a means to probably evade scrutiny from authorities while his cryptocurrency portfolio continues to rise over the years.
Following the seizure of Collins assets, there was a huge jump in the value of assets that has been confiscated by CAB in 2019 amounting to a whooping record of €62m. His case was among a series of applications brought by CAB before Justice Owens and it was unsurprising to see him fail to challenge the final verdict.