Kenya Gets Blockchain Based E-certificate of Origin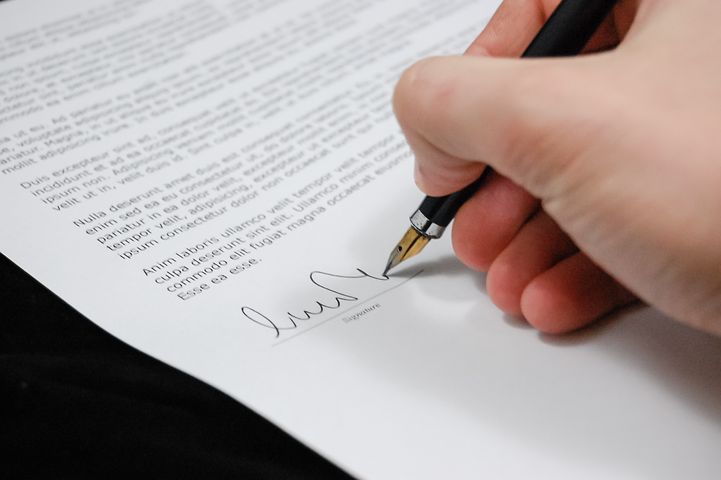 The blockchain technology is revolutionizing the way we do business and the commercial industry is buying into the technology. The Kenya National Chamber of Commerce and Industry (KNCCI) will be working with a Fintech company, vCargo Cloud (VCC) to issue blockchain based Electronic certificates of origin (eCOs) in the country. The first Blockchain bases Electronic certificates of origin was Launched in Singapore in May, 2018. It is not a surprise that Kenya is taking a leap in that same direction. The country is making a move to modernise its trade facilitation processes.
Export is one means of generating revenues in a country and eCOs are export documents that certify the country a shipment was manufactured. They are  usually among the documents used in a trade finance transaction and are required by customs, banks and traders to verify goods. But with the application of blockchain based eCOs, a more instant digital capture and processing of eCOs is provided. The solution will be built on the blockchain and stored in a private ledger. This means that only customs, banks or any other parties related to the trade cycle can gain access to them.
The CEO of VCC, Desmond Tay tells GTR that the solution will be similar to the one used in Singapore, it will be  slightly converted to suit the specifications of the KNCCI. He explains, "After the success in Singapore, we have been trying to bring the blockchain eCO solution to other places around the world. We are in discussions with a few chambers in Africa and Southeast Asia and expect to see further expansion soon."
Numerous use cases of the Blockchain technology to  trade and commerce has been explored by other companies who have begun launching blockchain-based solutions for trade in Africa. For instance,  IBM has started on a supply chain finance platform that utilises artificial intelligence (A.I) and the blockchain technology to extend micro-loans to small businesses in Africa. Also, Wala and Block Commodities, a fintech and trader platform respectively, have partnered to launch a cryptocurrency micro loan and  commodity financing solution which would provide up to US$10m worth of loans to about 50,000 grassroot farmers in Africa.
On the other hand, VCC is focusing on trading documents. The company already has an office in Nairobi and has plans to expand to Sri Lanka, Japan, Myanmar, as well as numerous East African countries. CEO Tay explains that they are already in talks with chambers in these countries about bringing their platform there.
What do you think about blockchain based e-certificates? Share your opinion with us in the comment section below.
Image credit: Pixabay
Disclaimer:
The Information provided on the website is designed to provide helpful information regarding cryptocurrency subjects. The content is not meant to be used, nor should it be used as a basis, foundational knowledge or prerequisite for decision making regards trading. Always do your own research and due diligence before placing a trade. We are not liable for any outcome based on any content found on the site.
US Presidential Candidate Andrew Yang Wants Blockchain Voting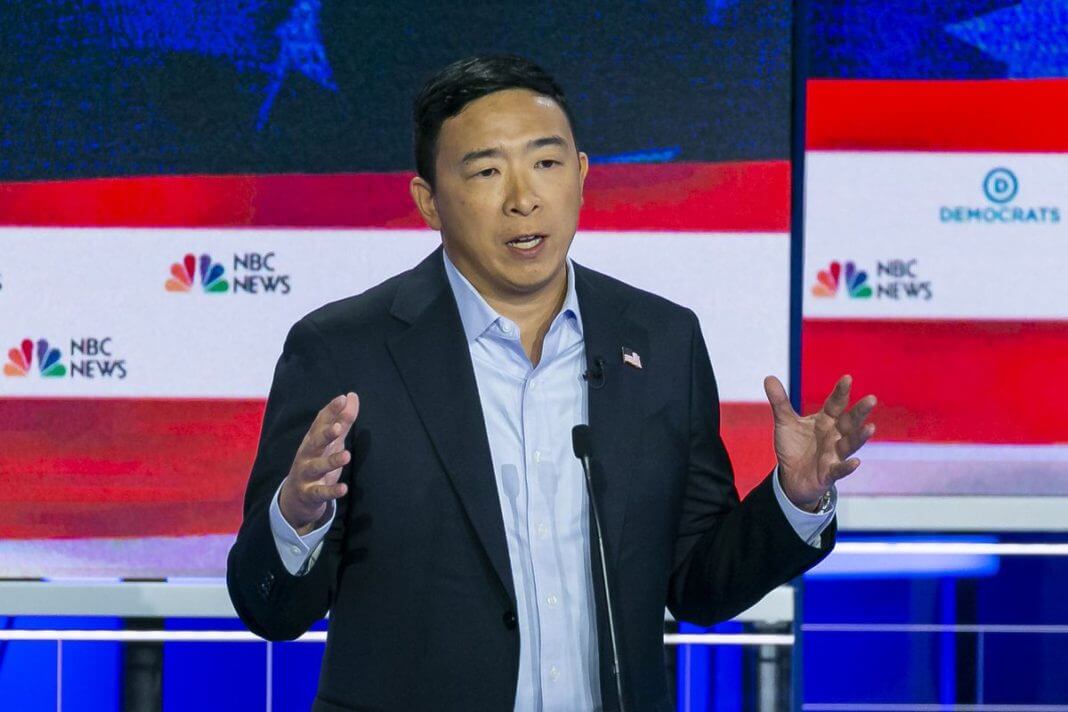 United States Presidential Candidate Andrew Yang believes blockchain voting is needed in the current age of digital advancements. He believes that voters should still not be waiting at the polling stations to cast their votes.
Instead of waiting at voting units, he wants Americans to vote using their mobile phones with verification done via blockchain. This be sees will dramatically increase participation in all elections, whether local, state or federal.
The Aspirant speaking on the current voting arrangement said,
" It's ridiculous that in 2020 we are still standing in line for hours to vote in antiquated voting booths. It is 100% technically possible to have fraud-proof voting on our mobile phones today using the blockchain. This would revolutionize true democracy and increase participation to include all Americans – those without smartphones could use the legacy system and lines would be very short."
According to his website, Yang pointed out that Voting is hard and time consuming, which is why there is barely 50% turnout even in presidential elections, this he says rewards extreme points of views instead of popular will.
He outlined this goals of making voting easier and more secure, reducing inconsistent processes between states and restoring confidence and engagement in the democratic process.
Once elected, he will work to modernize the voting infrastructure in the country to utilize technology to make it easier and more secure to vote, thereby increasing numbers of Americans participating in country's democracy.
Andrew Yang is one of pro-cryptocurrency presidential aspirants. He recently called for a clear guideline on cryptocurrencies/digital assets markets regulation so that investment can proceed into the industry.
According to him,
" Investment in cryptocurrencies and digital assets has far outpaced our regulatory frameworks in the US. We should let investors, companies, and individuals know what the landscape and treatment will be moving forward to support innovation and development. The blockchain has vast potential."
When elected, he will promote clarity in the industry by giving clear definition to what a token is and when it is a security, give clarification of tax implications of owning, selling and trading digital assets, define which federal agencies have regulatory power over the crypto/digital assets space etc.