Imports and Exports Trade Gets Blockchain Solution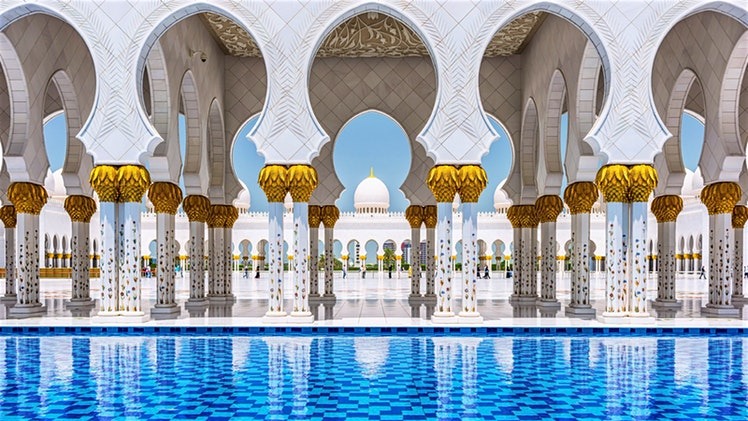 It's no news that the government of Abu Dhabi has reiterated several times of moving all existing government operations to the blockchain from 2022. The latest news coming out of the Arabian country is the trading sector, as it has begun the use of blockchain to conduct its transactions.
Maqta Gateway has developed and implemented its own blockchain solution for international logistics and trade.
Maqta Gateway which is a wholly owned subsidiary of maritime industry developer Abu Dhabi Ports. This feat would be the first of its kinds as it transcends to a paperless real-time tracking which in turn would save time, efforts and paperwork.
Developed by the Digital Innovation Lab of Maqta Gateway, the blockchain was field tested with strategic customers of Abu Dhabi Ports prior to launch and will see a commercial rollout to freight forwarders and their customers initially.
The platform is designed to safely encrypt and secure all documents essential for documentation of cargo. After the technology has been tested, it will then be offered to the rest of the trade community as a 'complementary tool' alongside the current Maqta's Port Community System, a move that will fast-track adoption.
"[B]lockchain is a key step in the digitalization of trade," said Dr. Noura Al Dhaheri, CEO of Maqta Gateway, adding:
The blockchain solution was developed to bridge the gap between exporters and importers in an industry that is notoriously averse to digitization and change by reducing the need for manual paperwork, communication and physical visits with faster, real-time information exchanges over a decentralized ledger.
Through Silsal, we will be offering the trade community secure and integrated access to blockchain technology, with the added value of cost and time savings through real-time track and trace, reduction in paperwork and ease in extracting vital information to receive live updates.
Would the Import and export trade sector  be able to depend on the blockchain for its cargo transportation? Share your opinion with us in the comment section below.
Image credit: Pixabay
Disclaimer:
The Information provided on the website is designed to provide helpful information regarding cryptocurrency subjects. The content is not meant to be used, nor should it be used as a basis, foundational knowledge or prerequisite for decision making regards trading. Always do your own research and due diligence before placing a trade. We are not liable for any outcome based on any content found on the site.
Block.one Launches a Social Media App, "Voice"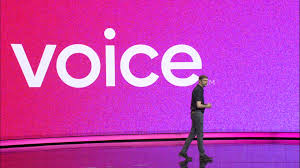 Block.one, the firm behind EOS, on 1st June 2019 announced that it is introducing a blockchain-based social media, Voice, that will bring alignment and transparency to social media users. This was made open at the company's June 1 event at the DC Armory in Washington, DC. which drew about 300 attendees who included industry influencers, developers, investors, media and members of the community.
Block.one claimed that "Social media is fundamentally broken and is in need of a complete overhaul." Noting that Voice will be launched on EOS public blockchain and therefore is a more transparent social media platform for the world. And hence, the value of good content gets circulated right back into sustaining the community, not corporate bottom lines as it will return to users. Voice is then meant to cultivate creation, sharing, discovery, and promotion of contents by real users, not bots and fake accounts just like on Facebook or Twitter and users will directly benefit from their ideas and engagement on the platform.
Voice will be on the public blockchain of EOS and it will allow for alignment and transparency – no hidden algorithms nor invisible interests.
Brendan Blumer, CEO of Block.one, who opened the company's June 1 event at the DC Armory in Washington, D.C. with the announcement of Voice said that "the truth is, current social media platforms are designed to use their users." However, pertaining to Voice, he said, "just look at the business model. Our content. Our data. Our attention. These are all incredibly valuable things. But right now, it's the platform, not the user, that reaps the reward. By design, they run by auctioning our information to advertisers, pocketing the profit, and flooding our feeds with hidden agendas dictated by the highest bidder. Voice changes that."
Is Block.one Capable of this Social Media Revolution?
Block.one is well positioned to lead this social media revolution because its first product, EOSIO, was a global initiative to build a more scalable, secure and flexible blockchain framework that enable people to reimagine, rebuild and restore trust in the systems enterprises. Its success with EOS has led to it offering early backers a huge returns for their investment. And notably, the numerous networks built on the EOSIO software are consistently the most used public blockchain platforms in the world, accounting for upwards of 70% of all blockchain activity. For example, Everipedia and Galaxy Digital LP are such networks that utilized EOSIO network. Security, privacy and ease-of-use will always be critical in Block.one's projects.