Imports and Exports Trade Gets Blockchain Solution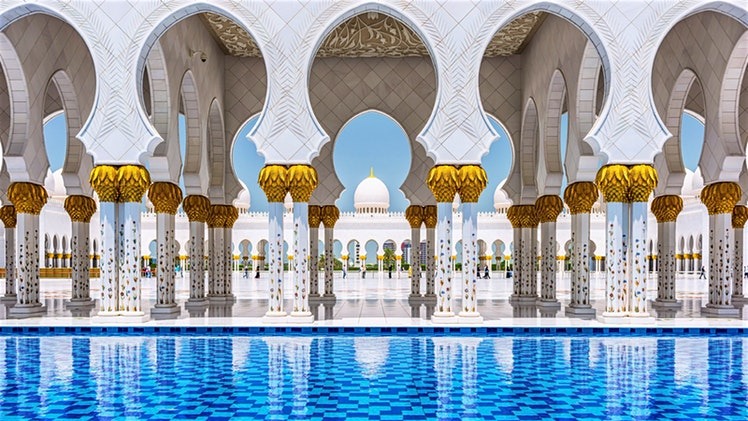 It's no news that the government of Abu Dhabi has reiterated several times of moving all existing government operations to the blockchain from 2022. The latest news coming out of the Arabian country is the trading sector, as it has begun the use of blockchain to conduct its transactions.
Maqta Gateway has developed and implemented its own blockchain solution for international logistics and trade.
Maqta Gateway which is a wholly owned subsidiary of maritime industry developer Abu Dhabi Ports. This feat would be the first of its kinds as it transcends to a paperless real-time tracking which in turn would save time, efforts and paperwork.
Developed by the Digital Innovation Lab of Maqta Gateway, the blockchain was field tested with strategic customers of Abu Dhabi Ports prior to launch and will see a commercial rollout to freight forwarders and their customers initially.
The platform is designed to safely encrypt and secure all documents essential for documentation of cargo. After the technology has been tested, it will then be offered to the rest of the trade community as a 'complementary tool' alongside the current Maqta's Port Community System, a move that will fast-track adoption.
"[B]lockchain is a key step in the digitalization of trade," said Dr. Noura Al Dhaheri, CEO of Maqta Gateway, adding:
The blockchain solution was developed to bridge the gap between exporters and importers in an industry that is notoriously averse to digitization and change by reducing the need for manual paperwork, communication and physical visits with faster, real-time information exchanges over a decentralized ledger.
Through Silsal, we will be offering the trade community secure and integrated access to blockchain technology, with the added value of cost and time savings through real-time track and trace, reduction in paperwork and ease in extracting vital information to receive live updates.
Would the Import and export trade sector  be able to depend on the blockchain for its cargo transportation? Share your opinion with us in the comment section below.
Image credit: Pixabay
Disclaimer:
The Information provided on the website is designed to provide helpful information regarding cryptocurrency subjects. The content is not meant to be used, nor should it be used as a basis, foundational knowledge or prerequisite for decision making regards trading. Always do your own research and due diligence before placing a trade. We are not liable for any outcome based on any content found on the site.
Italian Football Club Juventus Now Has Its own Crypto Token $JUV. 
Italian football Club Juventus has partnered with sports focused blockchain firm Socios.com to launch a cryptocurrency token $JUV.
Socios.com is the world's first blockchain-based fan voting and rewards platform. A tokenized voting platform that gives fans the power to crowd-manage their favorite sports teams.
The token which football fans can purchase via the Social' App grants holders the right to vote on certain club decisions and earn rewards.
In sport focused token offering 'Fan Token Offering FTO™, a significant number of the 20,000,000 total supply the JUV token is already available for sale to interested fans.
Giorgio Ricci, Chief Revenue Officer of Juventus speaking on the development said;
"We are proud to be the first Club to be activated by Socios.com on its platform, inaugurating a new way to interact with our fans around the world".
The price of $JUV will fluctuate according to supply and demand once the marketplace feature is launched, and Fan Tokens can be traded by fans on exchanges.
Alexandre Dreyfus, the founder and CEO of Socios.com who also commented on the partnership between both organizations said;
"99.9% of sports fans are not in the city/country of the team they are supporting. We created these fungible fans tokens to allow fans to have an influence over some fan-based initiatives".
$JUV is currently priced at around €2 (~$2.2) apiece. A limited number of these tokens are also available for free via Socios app's Augmented Reality feature, Token Hunt.
According to Socios.com, it also has other clubs that are ready to join its platform and six are already lined up for tokenization by Q1 2020.
These include Paris Saint-Germain (PSG) and Atlético de Madrid (tokens for which will be launched in late January); West Ham United, Galatasaray and A.S. Roma (in February) and esports provider OG (in March), per the announcement.
The Socios app is available to download for Android and iOS users can apply for a beta version of the app.