How to Identify a Cryptocurrency Con Game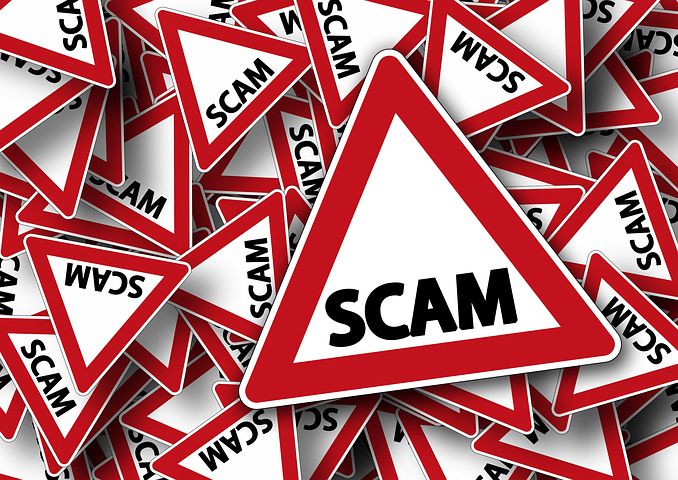 Cryptocurrency has taken the world by a storm revolutionising financial institutions and payment systems. However, Cryptocurrencies have also become the target of fraudulent characters who target crypto users. There are different ways these fraudsters dupe crypto users of their money. It is, however, imperative that you know what these scams are and protect yourself from them
Signs You are about to Fall for a Heist
There are telltale signs that you are about to be the victim of a crypto scam. You can identify these signs by looking out for the following;
Is the website secure? You have to ensure that any crypto website you log into particularly for payment has an address that starts with "https" instead of "HTTP". If this is not the case then the website is not secure and any data you send to the website will be compromised. 

Sometimes, scammers duplicate a website or crypto product and you might be on a scam website. You have to ensure that the website's URL is free from spelling and grammatical errors as this can be a sign that it is a scam.

What does the website say? Most often scam websites do not have an "About us" page and details about the people behind the company can be shady. For instance, when you check for the names of the company's founder, you might not find him anywhere on the internet or find out he is associated with shady dealings. That is a sign that you shouldn't invest in whatever the product is about. Legitimate cryptocurrency projects are usually transparent about their founders, investors and people involved in the project
Sometimes scammers take the time to ensure they cover their tracks properly. Times like these, you just have to trust your instincts and check out for any red flags.
Crypto Pitfalls to Avoid
Now that you know how to check for cryptocurrency scam alerts, you need to know the common crypto scams and how to avoid them.
Ponzi, pyramid and MLM Schemes
A Ponzi scheme promises investors huge returns. But the truth is that Ponzi schemes pay older investors from the investment of newer instors. It is a typical example of robbing Peter to pay Paul. So long as there are new investors a Ponzi scheme will pay its investors. Convinced that the scheme is legit, investors who have received their payouts will convince newel investors in. These investors will pump in their money into the scheme and sooner or later, the scheme collapses and the founder is nowhere to be found.  
On the other hand, multilevel marketing (MLM) schemes claim to sell a product but to earn from the scheme you have to bring in more people. You earn from your downlines. So you might end up advertising a product to your family and friends who might earn nothing from the so-called product.
To save yourself from falling into the hands of fraudsters, always ensure that you avoid schemes that promise outrageous returns. Also, be on the lookout for cryptocurrency projects that promise to give you profits for introducing new investors to enjoy bigger profits.

Fake Wallets and Exchanges
So many exchanges exists and a newbie in the cryptosphere can easily fall prey to fake exchanges and wallets. These exchanges bear all the markings of a real and legitimate exchange but they are out to cause harm to unsuspecting users. Most of these exchanges have even been found on Google play store making them look like legitimate apps.  A typical example is Poloniex which had duplicated apps hoping to swindle unsuspecting users. They almost succeeded as they had gotten 5,500 downloads before it was flagged down by Google.
Once you download these fake exchanges and wallets, they can steal important account details or restrain you from retrieving your money. To be on the safe side, read reviews about wallets and exchanges before downloading them. Also, do not download random crypto apps from Google Play. Ensure that the apps are well known, trusted and have real people behind them and not shady characters.
Phishing
A more familiar scam is Phishing.  Scammers send you unsolicited emails that look like they were sent from you bank and a click will take you to a site that once you input your account details they can log into your real account and cause devastating damages. To avoid phishing scams, you have to ensure to double check URLs before proceeding to click the link. Protect your private key and never disclose it not even to someone who claims to be from the exchange.
While this is not a full checklist of crypto-related scams they are very common. You have to ensure that you protect your self from falling a victim. A lot of persons have fallen prey to scam crypto projects. In April 2018, more than 300,000 investors lost a total of $660 million to an MLM scam called Pincoin and iFan ICOs. Equally, in January 2018 Bitconnectwas criticised for being a Ponzi scheme and promising investors 40% returns.
Do you know anyone who has fallen victim to a crypto scam? Have you noticed any suspicious crypto product? Share your opinion with us in the comment section below.

Image credit: Pixabay

Disclaimer:
The Information provided on the website is designed to provide helpful information regarding cryptocurrency subjects. The content is not meant to be used, nor should it be used as a basis, foundational knowledge or prerequisite for decision making regards trading. Always do your own research and due diligence before placing a trade. We are not liable for any outcome based on any content found on the site.
Binance Gets Hacked of 7000 BTC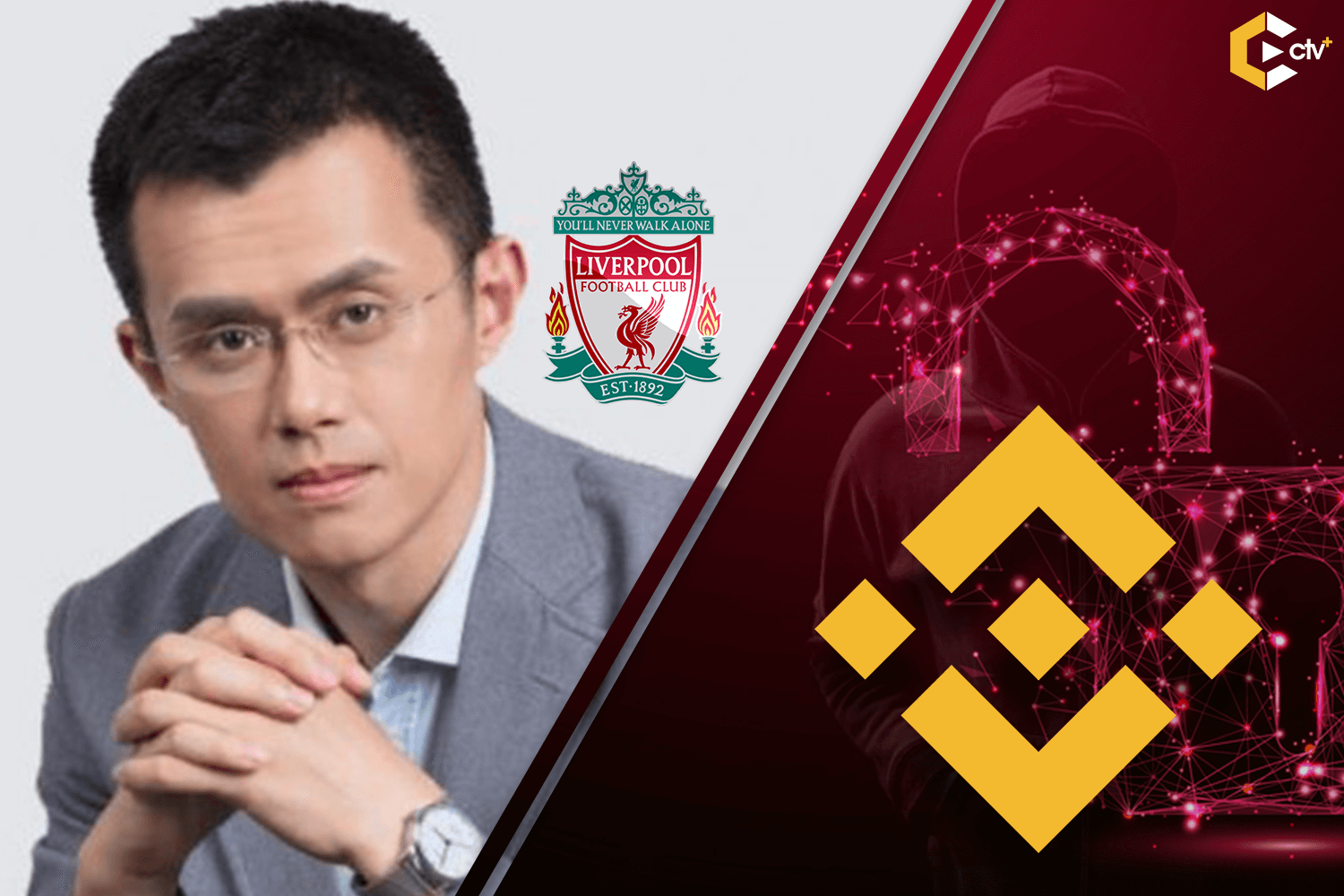 Looks like CZ Would Have to Take Solace via the Liverpool Invite Afterall
Binance has been hacked after several unsuccessful attempts by hackers for a period of one year now as issued in its press release. With this hack, perpetrators successfully carted away with 7000 BTC in a single transaction. The damage could be more in the coming days CZ opines, as the team is taking time to investigate how deep this damage could be.
Binance announced itself to the world and without any doubt becoming the exchange trading platform of choice for most traders in the space. And swiftly, displacing veterans in the space such as Bittrex, Poloniex etc, for top positions, little doubt was left in the minds of many as to the height Binance could attain within the space as the cryptocurrency adoption continues to gain traction globally.
While Binance was making a good name for itself with the mantra "Exchange the world", hackers were also making plans to ink their activities in the books of history as one of the successful clandestine groups who have successfully carried out a heist on the most popular exchange. February 2018, saw hackers attempt to breach the exchange security systems which was botched as they unsuccessfully got hacked themselves. It was in the news how the hackers themselves got hacked. After successfully targeting and breaching several user accounts via API (Application Programming Interface), the hackers pumped a VIA/BTC  pair by over 10,000% and then immediately sought to cash out by withdrawal. This attempt was botched as the risk management mechanism built in triggered an alarm that automatically froze withdrawal leaving the hackers funds trapped in the exchange.
With controversial entities like McAfee tweeting that Binance exchange has been hacked, Binance quickly attacked him on Twitter that he's trying to create FUD (Fear, Uncertainty and Doubts).
Binance has not been hacked. Please do not spread false information. If you want to keep updated on the status of our system upgrade you're welcome to follow @cz_binance or @binance_2017

— Binance (@binance) February 8, 2018
Responding after some months, McAfee apologized to CZ and the entire Binance Team that he obviously was wrong and CZ offering a cup of coffee when they meet someday, could there be no love lost between the duo?
One thing was clear, CZ shared with his fans how this event obviously was a blessing in disguise and had made his fanbase grow very quickly. This marked a new era for both the Binance Team and their maverick CEO. CZ was always in the news whether for bagging new partnerships, fostering industry growth or even for recent CZ vs BSV Craig Wright Binance delisting.
From yesterday's hack, and as described by Binance in their press release, it sure looks like the hackers decided to stage a "hackathon" on Binance. The recent hack operation was well coordinated. Took time and patience to execute. Even Binance agreed the modus operandi of these hackers followed the "once beaten, twice shy" route. They were not going to be hasty allowing their funds get trapped again. Alas! They got through with the similar pattern in the past but this time more intelligently.
Apparently CZ had tweeted that #SAFU (Secured Asset Funds for Users) funds will be used to ensure everything is kept under control while the team investigate and try to do implement damage control. Industry Leader and TRON CEO, Justin Sun has offered open support for Binance offering to transferring 7000 BTC to the Binance wallet and buying BNB and USDT to help stabilize the situation.
To support @binance , I will personally deposit 7000 BTC worth USDT (40 million USDT) into @binance to buy $BNB, $BTC , $TRX & $BTT if @cz_binance agrees. No need to #FUD! Funds are #SAFU!

— Justin Sun (@justinsuntron) May 8, 2019
One particularly interesting part of the AMA session held few hours after the unfortunate hack incident is that CZ and his teams are putting all options on the table in ensuring this issue is salvaged. One of such is a reorganization of the bitcoin blockchain network. This is already sparking heavy debate across social media. This option even though earlier considered has been dropped as outlined in his tweet.
Received an invitation from Liverpool, very cool! pic.twitter.com/znBzg7b9Mn

— CZ Binance (@cz_binance) April 27, 2019
Let's not be quick to forget at that nicely designed parcel CZ unveiled on Twitter sent to him by Liverpool FC, looks like this is actually a great time for CZ to honour that Liverpool invite he brandished via his Twitter account considering how exciting the club is right now after the 4 – 0 thumping of Barcelona at Anfield last night in the UEFA Champions League Semi Finals clash.