Bitcoin Theft: Winklevoss Brothers Sue Charlie Shrem for 5,000 Bitcoins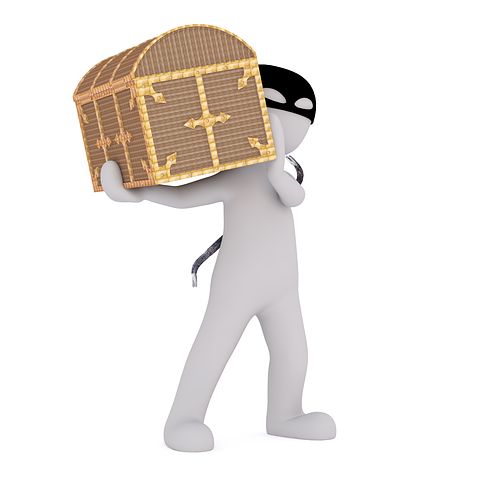 The Winklevoss brothers Cameron and Tyler has sued Charlie Shrem for allegedly stealing 5,000 Bitcoin from them. Charlie Shrem who is also referred to as bitcoin's 'first fellon' had been arrested in 2015 for using his investment knowledge to make it possible for consumers to buy drugs online. Charlie who was the former chief executive for BitInstant at that time claimed that he had little funds at his disposal when he went to prison.
However, Charlie now has a house worth $2 million in value, two Maserati's, two powerboats, and multiple real estate properties. The
Winklevoss twins however feel Charlie has been holding out on them considering his sudden fortune. The brothers claim that Charlie had been a part of the Winklevoss twins' investments in Bitcoin in 2012 and owes them $32 million according to the current price of Bitcoin. The lawsuit against Charlie Shrem states, "Either Shrem has been incredibly lucky and successful since leaving prison, or — more likely — he 'acquired' his six properties, two Maserati's, two powerboats and other holdings with the appreciated value of the 5,000 Bitcoin he stole".
The Winklevoss twins claimed Charlie's newly acquired wealth lead to the investigation. Cameron Winklevoss revealed, "When he purchased $4 million in real estate, two Maserati's, and two power boats, we decided it was time to get to the bottom of it." The twins had supplied $750,000 to Charlie Shrem to help them in their Bitcoin investment. Few months later, they discovered they were missing funds. In September 2012, they contributed $250,000 and  only received back $189,000 worth of Bitcoin at the price of that time. The missing bitcoins caused a lot of problems between both parties and the twins had to document the bitcoin purchase by hiring an accountant to document the missing funds. During the course of investigation, the Winklevoss' learned that the Bitcoins had been transferred to Xapo and Coinbase using digital wallet address.
Some of Charlie Shrem's assets were frozen by Judge Jed S. Rakoff of the Southern District of New York during the earliest stages of the trial. Charlie also has some other big issues to face as the affidavit also claims that he has not fulfilled the $950,000 restitution that he was assigned to pay in the case that ultimately sent him to prison. Charlie on the other has not found things easy in the crypto space. He had launched an ICO and a crypto card product that failed. He however claims, "My personal life goes through bull and bear markets, too. So, the key is how to deal with it when you're in the bear markets."
What do you think about the Winklevoss twins allegation? Share your opinion with us in the comment section below.
Image credit: Pixabay
Disclaimer:
The Information provided on the website is designed to provide helpful information regarding cryptocurrency subjects. The content is not meant to be used, nor should it be used as a basis, foundational knowledge or prerequisite for decision making regards trading. Always do your own research and due diligence before placing a trade. We are not liable for any outcome based on any content found on the site.
Antivirus Firm, ESET Gives warning over Trojanized Tor Browser Targeting Bitcoin Users
Antivirus Software supplier firm ESET has given warning
about a trojanized Tor Browser which criminals use to exploit people and steal their Bitcoin.
The criminals using a modified (infected) version of the official Tor Browser package, steal bitcoins from darknet market buyers.
According to ESET, the cybercriminals have gotten access to more than $40,000 in Bitcoin.
The infected Tor Browser has been spreading using two websites claiming to distribute the official Russian language version of the Browser. Once the first website (torproect.org) is opened, visitors are shown a message that their version of Tor is outdated.
"Your anonymity is in danger!

WARNING: Your Tor Browser is outdated

Click the button "Update"
An unsuspecting visitor is immediately redirected to another website (tor-browser.org) if he clicks to update, where he will be able to download the infected Tor browsers.
ESET reports the website only has a Windows OS Version.
The two websites were created in 2014 with the first one appearing exactly like the official torproject.org website.
In order to continue stealing from their victims, the criminals deactivated function that allows users to update their Tor Browsers to the latest version which would render the attackers efforts useless.
With extensive modifications made on the infected Tor Browser, the cyber criminals could modify any add-on and it will be loaded by the browser without any issue about it failing its digital signature check.
Thus, users are exposed to a wide range of attacks. Users are targeted by a javascript payload that lets the infected Tor Browser swap original bitcoin addresses with that of the criminals. This happens once victims accesses their profile page in order to add fund their accounts using bitcoin.
ESET reports that the payloads have only be seen targeting Russian darknet markets
According to the Antivirus supplier, three bitcoin wallets containing several transactions were identified and have been in use since 2017.
The three wallets reportedly contain a total of 4.8 bitcoin which worth anything $40,000. However, ESET warned the stolen funds could be higher as the criminals also targeted QIWI wallets.