Bitcoin Theft: Winklevoss Brothers Sue Charlie Shrem for 5,000 Bitcoins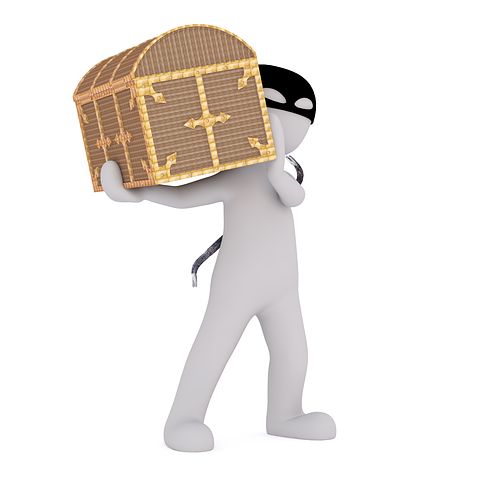 The Winklevoss brothers Cameron and Tyler has sued Charlie Shrem for allegedly stealing 5,000 Bitcoin from them. Charlie Shrem who is also referred to as bitcoin's 'first fellon' had been arrested in 2015 for using his investment knowledge to make it possible for consumers to buy drugs online. Charlie who was the former chief executive for BitInstant at that time claimed that he had little funds at his disposal when he went to prison.
However, Charlie now has a house worth $2 million in value, two Maserati's, two powerboats, and multiple real estate properties. The
Winklevoss twins however feel Charlie has been holding out on them considering his sudden fortune. The brothers claim that Charlie had been a part of the Winklevoss twins' investments in Bitcoin in 2012 and owes them $32 million according to the current price of Bitcoin. The lawsuit against Charlie Shrem states, "Either Shrem has been incredibly lucky and successful since leaving prison, or — more likely — he 'acquired' his six properties, two Maserati's, two powerboats and other holdings with the appreciated value of the 5,000 Bitcoin he stole".
The Winklevoss twins claimed Charlie's newly acquired wealth lead to the investigation. Cameron Winklevoss revealed, "When he purchased $4 million in real estate, two Maserati's, and two power boats, we decided it was time to get to the bottom of it." The twins had supplied $750,000 to Charlie Shrem to help them in their Bitcoin investment. Few months later, they discovered they were missing funds. In September 2012, they contributed $250,000 and  only received back $189,000 worth of Bitcoin at the price of that time. The missing bitcoins caused a lot of problems between both parties and the twins had to document the bitcoin purchase by hiring an accountant to document the missing funds. During the course of investigation, the Winklevoss' learned that the Bitcoins had been transferred to Xapo and Coinbase using digital wallet address.
Some of Charlie Shrem's assets were frozen by Judge Jed S. Rakoff of the Southern District of New York during the earliest stages of the trial. Charlie also has some other big issues to face as the affidavit also claims that he has not fulfilled the $950,000 restitution that he was assigned to pay in the case that ultimately sent him to prison. Charlie on the other has not found things easy in the crypto space. He had launched an ICO and a crypto card product that failed. He however claims, "My personal life goes through bull and bear markets, too. So, the key is how to deal with it when you're in the bear markets."
What do you think about the Winklevoss twins allegation? Share your opinion with us in the comment section below.
Image credit: Pixabay
Disclaimer:
The Information provided on the website is designed to provide helpful information regarding cryptocurrency subjects. The content is not meant to be used, nor should it be used as a basis, foundational knowledge or prerequisite for decision making regards trading. Always do your own research and due diligence before placing a trade. We are not liable for any outcome based on any content found on the site.
Missing Bitcoin Mystery Solved, Mistook Wallet Pin for Password – Peter Schiff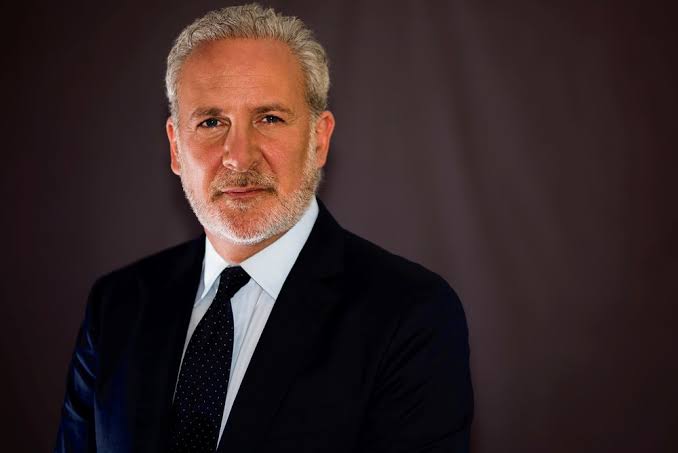 Peter Schiff has revealed the mystery behind his corrupt wallet causing him to lose his bitcoin has been solved. The crypto critic took to his Twitter account to tweet the mistake was his, as he mistook the wallet pin for his wallet password.
On the 19th of January, 2020, Peter Schiff made a tweet abusing the leading cryptocurrency by market capitalization saying it intrinsically worthless, it has no market value. This was because he at the time couldn't access his wallet.
According to Peter, "I just lost all the #Bitcoin I have ever owned. My wallet got corrupted somehow and my password is no longer valid. So now not only is my Bitcoin intrinsically worthless; it has no market value either. I knew owning Bitcoin was a bad idea, I just never realized it was this bad!."
While others offered to help, both well known names in the space and less known, others were less bothered, this however was due to his position on crypto .
A costly Mistake
According to Schiff, when Blockchain updated their app, he got logged out. Thereafter, he tried attempted logging in using his pin, the only "password" he had ever known or used. He said he never had a copy of the wallet seed phrase. And it was a costly mistake.
My #Bitcoin mystery is solved. I mistook my pin for my password. When Blockchain updated their app I got logged out. I tired logging back in using my pin, which was the only "password" I had ever known or used. I also never had a copy of my seed phrase. Honest but costly mistake!

— Peter Schiff (@PeterSchiff) January 23, 2020
Responding to a post bashing him of his ignorance on the basic of things about crypto, Peter Schiff said the most basic thing about Bitcoin is that it's not money. It also will not succeed as either a medium of exchange or store of value.
Crypto's Complexity
He further expressed his displeasure on the complexity of crypto. He said "the episode does show is how easy it is to lose your Bitcoin if you are confused about how wallets work."
Wrong. The most basic thing about Bitcoin is that it's not money. It will not succeed as either a medium of exchange or a store of value. What the episode does show is how easy it is to lose your Bitcoin if you are confused about how wallets work.

— Peter Schiff (@PeterSchiff) January 23, 2020
The complexity of crypto was a subject which creator of Ethereum Vitalik Buterin talked about a few days ago as reported by CryptoTVPlus. Vitalik said "We can and should create better wallet tech to make security easier."
Bitcoin Lost Forever
Despite efforts made to help him recover the Bitcoin in his wallet, Peter Schiff reveals that the bitcoin is lost forever.
In his words he said, "I did not get it back. I don't know the password or the seed phrase. I never did. So unless I can just guess the password I can never access the Bitcoin in that wallet."