Google Cloud Joins EOS, Set To be a Block Producer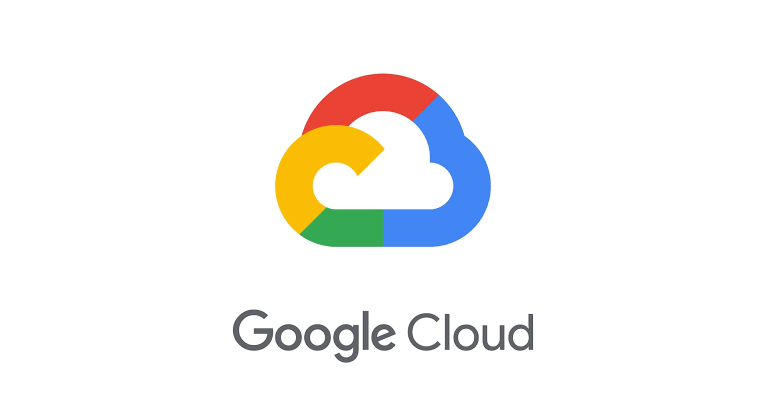 Google Could set to be an EOS Block Producer
Onboarding Google Could marks a network milestone – Block.One
Token holders will have to vote for Google Cloud to be a Block Producer.
Google Cloud is set to become a block producer on leading Blockchain platform, EOS as it joins the EOS Community. This was known by a statement released by Block.One on its website dated 6th October, 2020.
The statement read "Block.one is excited to report that Google Cloud, a global hyperscale cloud and infrastructure provider, will join the EOS community and is taking steps to become an EOS network block producer. The EOS network is built on the EOSIO blockchain protocol published by Block.one."
See also: EOS & TRON's Fate Hangs on the Balance, research report shows
The EOS Blockchain platform was released after a one year long token sale which resulted in the firm behind the blockchain platform raising about $4 billion dollars. EOS uses a consensus protocol called DPOS – which is short for Delegated Proof of Stake. On EOS, there are only 21 active block producers and these set of network participants work to ensure the operation of the network.
With Google Cloud set to become a Block Producer, Block.One celebrates it as a network milestone and with its "planned participation underscores the importance of blockchain to the future of business, government and society".
Block.One said Google Cloud will leverage EOS "network's world-class performance and vibrant open-source community as it works to become a block producer."
Google Could Gearing Up to be a Block Producer 
Speaking on the development, Allen Day of Google Cloud was quoted saying "We're starting the process of becoming a block producer candidate,"
He continued on:
Dan Larimer, CTO at Block.one commenting said "Google Cloud will continue to provide its highly provisioned, low-latency infrastructure to Block.one,"
Brendan Blumer, CEO of Block.one contributing said: "With the majority of global public blockchain activity, EOS is a powerful solution for anyone looking to leverage the decentralized ecosystem with ease,"
Dan Larimer, commented again saying:

"Through secure oracles, inter-chain transaction reporting, key management, and high-integrity full-node validation, Google Cloud's confidential computing infrastructure will enhance the security, scalability, and decentralization of blockchain technology."
See also: Block.one Offers Early Backers a 6567% ROI Buyout Option
Brendan Blumer, said also, "The Google Cloud team understands the thriving EOS community and the highly performant EOSIO technology on which it builds create the best entry point into the blockchain industry. We welcome Google Cloud to the EOS community and are excited for their contributions to the EOS network."
Google Cloud will be voted for by Token Holders 
The consensus mechanism adopted by EOS creates Block Producers by having token holders vote their preferred BP.

For Google Cloud to become a Block Producers, it "will need to be selected by token holders to secure a position within the block producer ranks on the EOS network".
Explaining DASH Coins to Investors Big On Privacy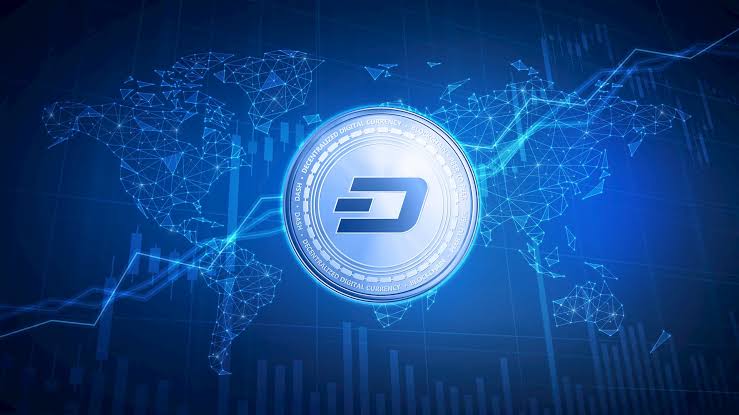 Dashcoin (DASH) is a grand derivative of Bitcoin. Essentially it is a derivative of the derivative of Litecoin. Jokes apart,  DASH is a hardfork of Litecoin which in turn is a derivative of Bitcoin. 
Formerly dubbed Darkcoin, it was curated in January 2014 by Evan Duffield when he became frustrated with the transaction speed of Bitcoin. DASH uses both masternodes and miners to validate onchain actions. One key feature of the altcoin is that it gives users the option of privacy when transacting.
With InstantSend, onchain actions using DASH are transacted speedily as intended by the founder of the crypto.
Investors are always quick to evaluate how the prices of their investments will do in coming years, but believe you me, there is a whole lot that goes into scaling the monetary worth of any investment talkless of a volatile cryptocurrency. Nevertheless its functionality as a virtual currency is what triggers its market movement and causes its value to go up or plunge.
One key thing that distinguishes DASH from many cryptocurrencies is its privacy feature dubbed "PrivateSend". Users have the option of opting for an anonymously transacted onchain action.
It appears that this altcoin is more of a functioning crypto than a store of wealth. Taking Venezuela as a case study, with the crypto scaling to be a worthy altè to traditional online payments, its perks are key factors to take note of when determining if its price will rise or fall in the nearest future.
As the Crypto Community Continues to Await the Belated ETH 2.0 Release, Vitalik Buterin Stakes $1.4M worth of Ether to Support the Blockchain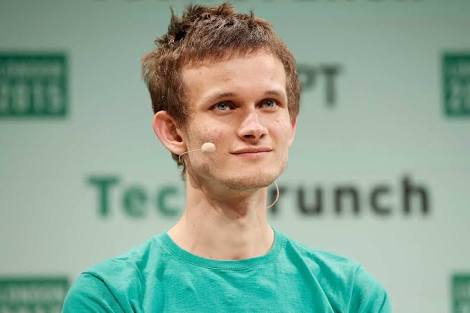 The Serenity ETH 2.0 is already seeing stakes from investors. Vitalik Buterin, founder of the Ethereum blockchain has transferred his first ETH for staking on the incoming iteration of the Ethereum blockchain.
The Ethereum Founder's address transferred 32 ETH each on about a hundred on-chain actions.
TrustedNodes reported that the gross sum of the crypto sent is about 3200 cryptos. The aggregate of all crypto sums sent is about $1.4 million as at the time of writing this piece.
These sums were sent via on-chain transactions to Ethereum Serenity Phase 2.0's just released deposit contract. This newest innovation became available in real time starting from Wednesday, the 4th of November 2020. It is a deposit contract that enables users transfer crypto from the extant proof-of-work blockchain to the about-to-drop proof-of-stake (PoS) blockchain.
The minimum requirement of staking 32 Ethers so as to scale the ETH 2.0 has since been met by the users depositing the above mentioned sums.
About a seventeen million dollars ($17 million) or 38,693 ether has been amassed by the deposit contract as at press time.
It will interest you to know that Point of Stake Networks (PoS) are not powered by mining unlike the current Bitcoin and Ethereum blockchains. A PoS network is enabled by stashing funds (staking) for a specified term so as to earn profits on same.
The Ethereum community continues to await the belated release of the Ethereum 2.0 Proof of Stake network projected to launch probably early December 2020.
Ethereum Hard Fork, Berlin to be Released in January 2021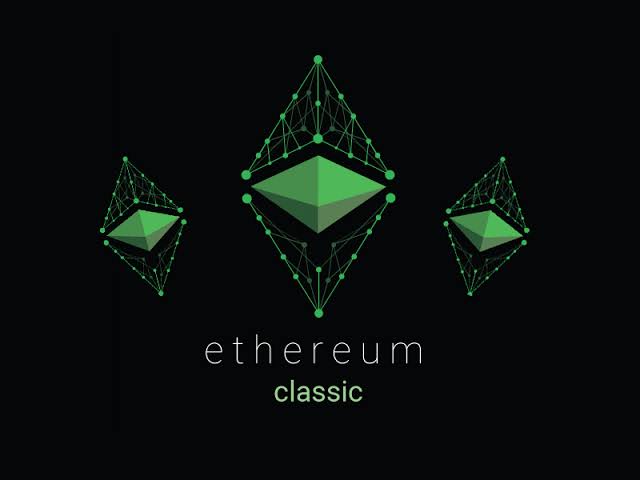 The Ethereum Network is about to storm the crypto community once more with its "Berlin" Hard Fork. According to the All Core Developers' Bi-Weekly call held last Friday, it was revealed that the project will be released in the coming months. A projection for a January 2021 launch seems to be in the works, immediately after the release of the Ethereum 2.0 beacon chain in December.
Project Berlin introduces a Hard Fork of the Current ETH (PoW)
Project Berlin introduces a hard fork of the current Eth 1- proof-of-work (PoW) network. This improvement on the current network was meant to have already been launched last July and it consists of low-level modifications for enhancing the extant mainchain while Eth 2.0 Serenity phase is still in the works. The Hard Fork was delayed because of the exhaustion of client employees and an observed necessity for a wider client range. Consequently, the procedure for incorporating Ethereum Improvement Proposals (EIPs) and the one that will culminate in the hard fork has been altered.
The EIP Schedule
The following is the plan for incorporating three EIPs into the Berlin Hard Fork:
EIP-2315: Simple Subroutines for the EVM
EIP-2929: Gas cost increases for state access opcodes
EIP-2537: BLS12–381 curve operations
As at press time, it appears that EIP-2537 will no more be incorporated into the Berlin Hard Fork. This upgrade will facilitate the easy communication of Eth 2.0 blockchain and Eth 1.x blockchain by utilizing an analogous cryptographic arrangement.