Golix Partners With Blockstarters, A Start-Up Incubator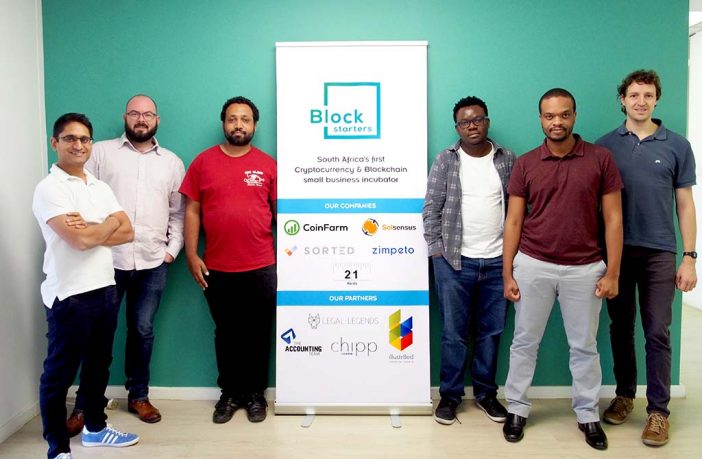 Recently, the first ever cryptocurrency ATM in Africa was shipped to Zimbabwean by a cryptocurrency startup Golix. The startup raised the bar as it tries to penetrate the African market by partnering with south African Blockchain incubator Blockstarters. Golix aims to expand the reach of its services to the rest of Arica but is starting with South Africa.
Golix Heads Off to Capture the South African Market
The partnership with Blockstarter, a Johannesburg-based crypto/blockchain hub and incubator will help ease Golix's entry to the market as a startup. Blockstarters focuses on helping startups attain their maximum potential by providing various blockchain expertise and capital ventures.
The startup has a positive outlook to the situation as Golix's Product Manager, Yeukai Kusangaya, said during a press release: "This is a positive and a promising move. The crypto/blockchain hub and incubator is set to be a huge learning platform for Golix in an all new different environment. During this period the hub will be more of a compass to us as navigate into a new market factoring in the cost of exploring new depths like this."
Blockstarters  whose sole aim was outlined by the co-founder Krean Singh who said: "As entrepreneurs ourselves, we created Blockstarters to bring together the very best in the crypto & blockchain industry. We want startups to grow together, and to inspire one another to create innovative solutions for Africa. How better to do this than to bring everyone under one roof? We the Blockstarters founders have been involved in the industry since 2013, and now live much of our lifestyles off cryptocurrencies. Companies like Golix will one day help millions of other people to do the same."
Despite the caution the government of Zimbabwe is holding towards cryptocurrencies, Golix is undeterred as it plans to add the South African Rand (ZAR) as a new currency to its platform. This will aid the 3 million Zimbabweans currently living in south Africa to utilize the platforms during their annual remittance.
Golix plan is to grow beyond its two offices and 22 staff members in Zimbabwe's capital. We hope to see the startup expand its reach to other countries making a name for themselves in the crypto space such as Kenya, Ghana and Nigeria.
What do you think about this partnership? Leave your questions and comments now below.
Bitfinex Eliminates $10,000 Minimum Equity Requirement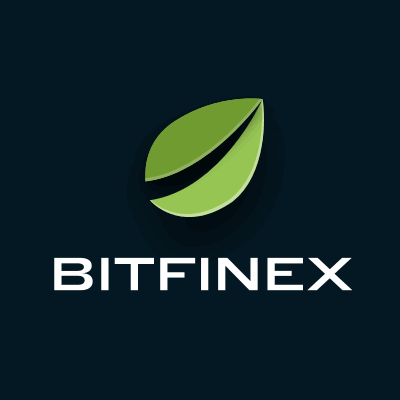 BitFinex, a cryptocurrency exchange company based in the British Virgin Islands, created the requirement of $10,000 in minimum equity for opening accounts from the 1st of January of 2018 but now it appears to be turning back on its plans as it announced on Tuesday, 9th of April, that it was eliminating its $10,000 minimum equity threshold in order to open Bitfinex to "a wider audience."
The company's blog post said that from today, the "$10,000 minimum equity threshold" is eliminated, thus "opening the world's most advanced trading platform to everyone." and it clearly expressed that this change "comes in response to overwhelming demand over the past six months from a wide variety of traders seeking to access the unique professional experience available at Bitfinex, but without requiring the upfront equity.".
"We simply could not ignore the increasing level of requests for access to trade on Bitfinex from a wider cohort than our traditional customer base. For the last six months we have been working hard to ready our platform for a new wave of customer accounts and are now in a position to open Bitfinex to a wider audience. By dropping our minimum equity requirement, the only limits are now set by the traders themselves." Jean-Louis van der Velde, the CEO at BitFinex, said.
According to the exchange, the update gives an answer to increased demand over the last 6 months, a sign that the sector is starting to prepare for another bull run and it has maintained that "overwhelming demand from a wide variety of traders" is responsible for the change.
It was clearly stated that the  modification will not come alone, as other improvements include an upgraded support center, a new KYC portal and a sentiment token information site.
The said changes in clear terms include:
migration

onto self-designed, dedicated servers with premium hardware for advanced security and lowest latency.

Upgraded Support Center 

— redesigned for a more intuitive user experience, offering automated responses to common queries, and quicker issue resolution.

New KYC Portal

 — updated infrastructure to enable the implementation of third party tools making the process more frictionless in the near future.

Sentiment Token Information

 — provides education on every token on the platform to help inform customers."
In reaction to this development, BitFinex CTO, Paolo Ardoino in his tweeter handle had written: One of the main reasons of this change is to get more dev community more involved. @bitfinex is quite significantly dev driven at its core and we want to let other devs building/contributing easily on/to our ecosystem.