Golix Partners With Blockstarters, A Start-Up Incubator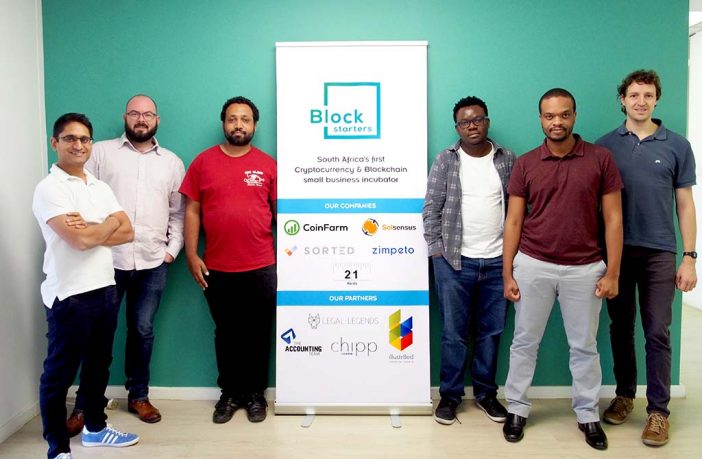 Recently, the first ever cryptocurrency ATM in Africa was shipped to Zimbabwean by a cryptocurrency startup Golix. The startup raised the bar as it tries to penetrate the African market by partnering with south African Blockchain incubator Blockstarters. Golix aims to expand the reach of its services to the rest of Arica but is starting with South Africa.
Golix Heads Off to Capture the South African Market
The partnership with Blockstarter, a Johannesburg-based crypto/blockchain hub and incubator will help ease Golix's entry to the market as a startup. Blockstarters focuses on helping startups attain their maximum potential by providing various blockchain expertise and capital ventures.
The startup has a positive outlook to the situation as Golix's Product Manager, Yeukai Kusangaya, said during a press release: "This is a positive and a promising move. The crypto/blockchain hub and incubator is set to be a huge learning platform for Golix in an all new different environment. During this period the hub will be more of a compass to us as navigate into a new market factoring in the cost of exploring new depths like this."
Blockstarters  whose sole aim was outlined by the co-founder Krean Singh who said: "As entrepreneurs ourselves, we created Blockstarters to bring together the very best in the crypto & blockchain industry. We want startups to grow together, and to inspire one another to create innovative solutions for Africa. How better to do this than to bring everyone under one roof? We the Blockstarters founders have been involved in the industry since 2013, and now live much of our lifestyles off cryptocurrencies. Companies like Golix will one day help millions of other people to do the same."
Despite the caution the government of Zimbabwe is holding towards cryptocurrencies, Golix is undeterred as it plans to add the South African Rand (ZAR) as a new currency to its platform. This will aid the 3 million Zimbabweans currently living in south Africa to utilize the platforms during their annual remittance.
Golix plan is to grow beyond its two offices and 22 staff members in Zimbabwe's capital. We hope to see the startup expand its reach to other countries making a name for themselves in the crypto space such as Kenya, Ghana and Nigeria.
What do you think about this partnership? Leave your questions and comments now below.
New Samsung S20 to Support Cryptocurrency like the S10 Smartphone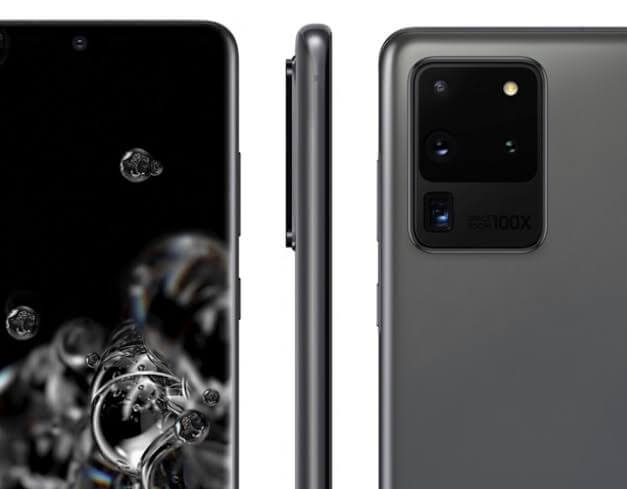 The Samsung's new galaxy S20 is the new generation device that was unveiled by Samsung at their event. The device would have 5G technology, crazy cameras- "one that will change photography" according to samsung  and it will have crypto storage.
It will have a special feature which is a secure processor that put in place for the protection of personal information such as the private key, pattern, and passwords among others. This was announced at Samsung's unpacked event on 11th February.
However, the degree at which Samsung advertised and publicized cryptocurrency support in their last range of devices like the S10s was not the same with the galaxy S20.
They only made mention of the secure processor. They didn't give information as regards the coin that would be supported by the device, new coins and apps that would access the crypto support.
The previous devices (S10) contained a security system like an enclave kept in the phone's security knox for keeping private keys. The Samsung's blockchain keystore app is connected to it.
It enables people see their balances in crypto and even to send money from one end to another.  So, there is probability that samsung might continue with this system.
Having the control of your digital assets from your mobile device and being able to send from one end to another without itch would increase adoption. Again, Samsung is a recognised and popular brand.
Enabling crypto support on their devices will surely increase the adoption of cryptocurrencies because they advertised to a wide range of end users who might be hearing about it for the first time and adopt crypto on the long run.