Golix Partners With Blockstarters, A Start-Up Incubator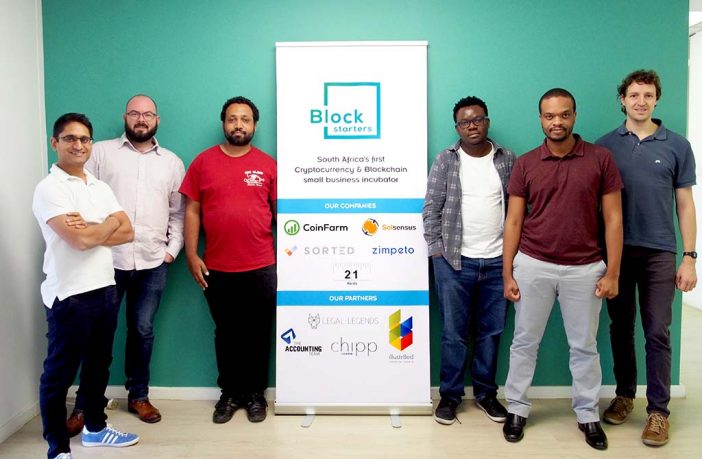 Recently, the first ever cryptocurrency ATM in Africa was shipped to Zimbabwean by a cryptocurrency startup Golix. The startup raised the bar as it tries to penetrate the African market by partnering with south African Blockchain incubator Blockstarters. Golix aims to expand the reach of its services to the rest of Arica but is starting with South Africa.
Golix Heads Off to Capture the South African Market
The partnership with Blockstarter, a Johannesburg-based crypto/blockchain hub and incubator will help ease Golix's entry to the market as a startup. Blockstarters focuses on helping startups attain their maximum potential by providing various blockchain expertise and capital ventures.
The startup has a positive outlook to the situation as Golix's Product Manager, Yeukai Kusangaya, said during a press release: "This is a positive and a promising move. The crypto/blockchain hub and incubator is set to be a huge learning platform for Golix in an all new different environment. During this period the hub will be more of a compass to us as navigate into a new market factoring in the cost of exploring new depths like this."
Blockstarters  whose sole aim was outlined by the co-founder Krean Singh who said: "As entrepreneurs ourselves, we created Blockstarters to bring together the very best in the crypto & blockchain industry. We want startups to grow together, and to inspire one another to create innovative solutions for Africa. How better to do this than to bring everyone under one roof? We the Blockstarters founders have been involved in the industry since 2013, and now live much of our lifestyles off cryptocurrencies. Companies like Golix will one day help millions of other people to do the same."
Despite the caution the government of Zimbabwe is holding towards cryptocurrencies, Golix is undeterred as it plans to add the South African Rand (ZAR) as a new currency to its platform. This will aid the 3 million Zimbabweans currently living in south Africa to utilize the platforms during their annual remittance.
Golix plan is to grow beyond its two offices and 22 staff members in Zimbabwe's capital. We hope to see the startup expand its reach to other countries making a name for themselves in the crypto space such as Kenya, Ghana and Nigeria.
What do you think about this partnership? Leave your questions and comments now below.
Bitcoin Theft: Winklevoss Brothers Sue Charlie Shrem for 5,000 Bitcoins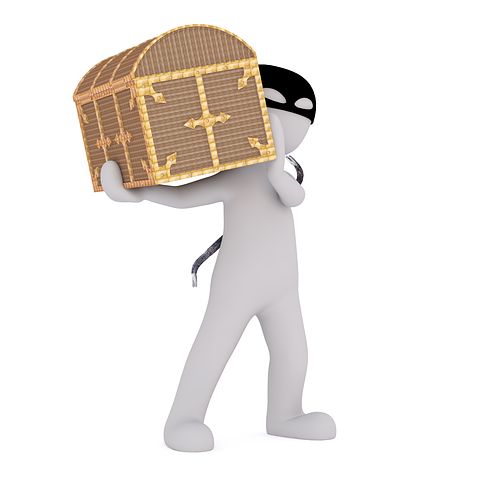 The Winklevoss brothers Cameron and Tyler has sued Charlie Shrem for allegedly stealing 5,000 Bitcoin from them. Charlie Shrem who is also referred to as bitcoin's 'first fellon' had been arrested in 2015 for using his investment knowledge to make it possible for consumers to buy drugs online. Charlie who was the former chief executive for BitInstant at that time claimed that he had little funds at his disposal when he went to prison.
However, Charlie now has a house worth $2 million in value, two Maserati's, two powerboats, and multiple real estate properties. The
Winklevoss twins however feel Charlie has been holding out on them considering his sudden fortune. The brothers claim that Charlie had been a part of the Winklevoss twins' investments in Bitcoin in 2012 and owes them $32 million according to the current price of Bitcoin. The lawsuit against Charlie Shrem states, "Either Shrem has been incredibly lucky and successful since leaving prison, or — more likely — he 'acquired' his six properties, two Maserati's, two powerboats and other holdings with the appreciated value of the 5,000 Bitcoin he stole".
The Winklevoss twins claimed Charlie's newly acquired wealth lead to the investigation. Cameron Winklevoss revealed, "When he purchased $4 million in real estate, two Maserati's, and two power boats, we decided it was time to get to the bottom of it." The twins had supplied $750,000 to Charlie Shrem to help them in their Bitcoin investment. Few months later, they discovered they were missing funds. In September 2012, they contributed $250,000 and  only received back $189,000 worth of Bitcoin at the price of that time. The missing bitcoins caused a lot of problems between both parties and the twins had to document the bitcoin purchase by hiring an accountant to document the missing funds. During the course of investigation, the Winklevoss' learned that the Bitcoins had been transferred to Xapo and Coinbase using digital wallet address.
Some of Charlie Shrem's assets were frozen by Judge Jed S. Rakoff of the Southern District of New York during the earliest stages of the trial. Charlie also has some other big issues to face as the affidavit also claims that he has not fulfilled the $950,000 restitution that he was assigned to pay in the case that ultimately sent him to prison. Charlie on the other has not found things easy in the crypto space. He had launched an ICO and a crypto card product that failed. He however claims, "My personal life goes through bull and bear markets, too. So, the key is how to deal with it when you're in the bear markets."
What do you think about the Winklevoss twins allegation? Share your opinion with us in the comment section below.
Image credit: Pixabay
Disclaimer:
The Information provided on the website is designed to provide helpful information regarding cryptocurrency subjects. The content is not meant to be used, nor should it be used as a basis, foundational knowledge or prerequisite for decision making regards trading. Always do your own research and due diligence before placing a trade. We are not liable for any outcome based on any content found on the site.