Geneva will host the second Blockchain & Bitcoin Conference Switzerland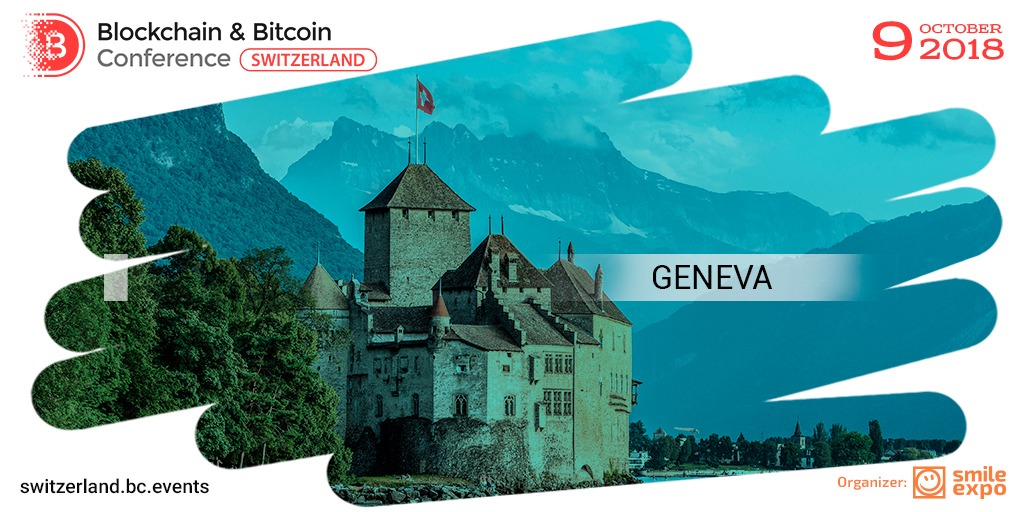 On October 9, 2018, Blockchain & Bitcoin Conference Switzerland will take place for the second time in Geneva, the European fintech hub. The event is dedicated to blockchain and cryptocurrencies uniting blockchain project developers, investors, analysts, financiers, specialists in marketing and legal support of business. The first Blockchain & Bitcoin Conference Switzerland was held in February and gathered more than 300 participants.
Background, topics, experts
Blockchain & Bitcoin Conference is a series of events held in different countries of the world by Smile-Expo. In 2018, more than 20 events are planned including the recent conferences in the Philippines, Australia, India, Thailand, and upcoming events in France, Switzerland, and Malta.
The event in Geneva combines a conference featuring foreign experts and a demo zone where companies will present their products. The program includes a panel discussion and a pitch session for participants of the demo zone.
The team of Smile-Expo, the international event company, includes in the program of Blockchain & Bitcoin Conference Switzerland reports of international experts as well as bright representatives of the Swiss blockchain community. In February, speakers of Blockchain & Bitcoin Conference Switzerland were representatives of CERN and investor listed in Forbes 30 under 30.
Pioneer in financial technologies
Switzerland is a country with the developed banking system and great interest in fintech innovations. Today the country has its own "crypto valley" – the city of Zug, where a functional blockchain ecosystem has been developed and many famous projects are based, such as Ethereum Foundation, Monetas, Lykke.  Zug is known for several business accelerators and HSLU-I university that teaches blockchain specialists. Besides, one can use Bitcoin to pay for goods and services here and exchange it for fiat money in one of three Bitcoin ATMs. At the end of July, the voting via the eID system based on the distributed ledger will take place in Zug.
In 2018, Procivis startup has successfully tested and implemented the eID solution and a number of e-Government services. Now users can file tax declarations, register residence, and use passport services with their smartphones.
Furthermore, there are blockchain platforms for over-the-counter securities trading launched by major financial organizations in Switzerland. As for the business application of blockchain, 75% of Swiss companies plan to integrate the technology in the next three years (according to the report of PwC).
Attend the second Blockchain & Bitcoin Conference Switzerland!
Smile-Expo's blockchain conference in Switzerland gives an opportunity to meet global blockchain and cryptocurrency experts. It is a comfortable networking space, where one can exchange experience with companies that have already developed and implemented real-life blockchain-based solutions.
The event will be interesting for:
specialists working in the field of blockchain and cryptocurrencies that want to receive new and relevant information firsthand;
those striving to build a career in the field of blockchain and cryptocurrencies;
entrepreneurs that plan to integrate decentralized technologies in their business.
Now you can get Early Birds tickets on the website of the event!
Estonia Regulator has Issued over 900 Licenses to Crypto Entities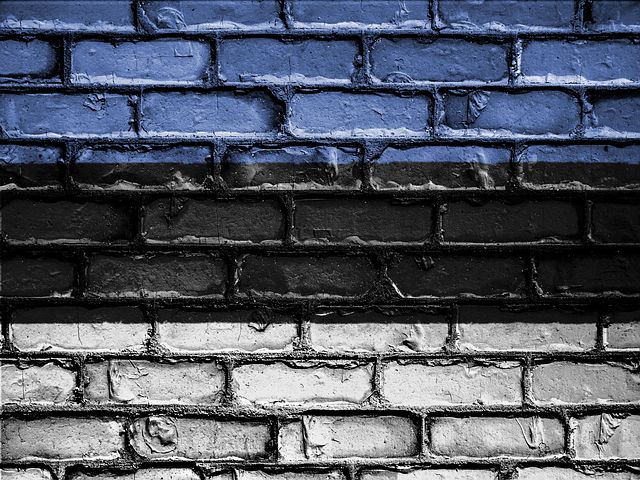 Less than a year ago, Estonia introduced licensing for cryptocurrency related companies operating in the country. The Northern Europe country is among the first countries in the European Union to formally legalize cryptocurrencies. However, less than a year since the country regulated the sector, it has issued more than 900 licenses. Estonia has adopted a regulation that is crypto friendly. Citizens can file their company in less than an hour on the website of the Estonian government.
A local law firm, Njord, which works with the cryptocurrency sector, recently published an overview regarding crypto licenses in Estonia. Nikolay Demchuk who works with the firm reported that obtaining a license is a quick and easy process. However, it takes about two weeks to get approval. Estonia grants two different types of licenses. Businesses are however required to meet up with some basic terms and conditions which includes, know-your-customer and anti-money laundering regulations. The license is issued by the Estonian Financial Intelligence Unit (FIU). The regulatory body reviews each application within 30 days and grants approval within a period of one or two weeks. Also, a company can have its license revoked if the company has not started operations within six months of receiving it.
The FIU has issued around 500 licenses to companies operating cryptocurrency exchange platforms and over 400 licenses to cryptocurrency wallet providers. Crypto related companies registered in Estonia can operate legally in the EU. Licensed companies are also required to adhere to the local and European laws.
Despite the favourable regulatory environment, Nikolay Demchuk revealed, "Opening a bank account is the biggest problem facing crypto companies. Estonian banks are not yet ready to serve clients operating with cryptocurrency." Since access to regular banking services remains restricted to Estonian fintech businesses, many of these companies are now seeking services from foreign banks and payment providers.
What do you think about Estonia creating an enabling environment for crypto businesses with crypto friendly regulations? Share your opinion with us in the comment section below.
Image credit: Pixabay
Disclaimer:
The Information provided on the website is designed to provide helpful information regarding cryptocurrency subjects. The content is not meant to be used, nor should it be used as a basis, foundational knowledge or prerequisite for decision making regards trading. Always do your own research and due diligence before placing a trade. We are not liable for any outcome based on any content found on the site.