Geneva will host the second Blockchain & Bitcoin Conference Switzerland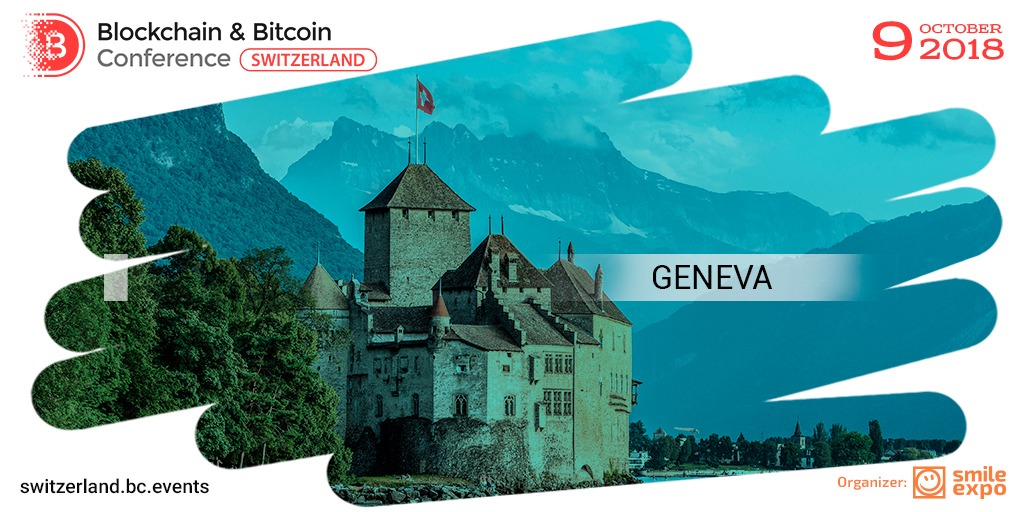 On October 9, 2018, Blockchain & Bitcoin Conference Switzerland will take place for the second time in Geneva, the European fintech hub. The event is dedicated to blockchain and cryptocurrencies uniting blockchain project developers, investors, analysts, financiers, specialists in marketing and legal support of business. The first Blockchain & Bitcoin Conference Switzerland was held in February and gathered more than 300 participants.
Background, topics, experts
Blockchain & Bitcoin Conference is a series of events held in different countries of the world by Smile-Expo. In 2018, more than 20 events are planned including the recent conferences in the Philippines, Australia, India, Thailand, and upcoming events in France, Switzerland, and Malta.
The event in Geneva combines a conference featuring foreign experts and a demo zone where companies will present their products. The program includes a panel discussion and a pitch session for participants of the demo zone.
The team of Smile-Expo, the international event company, includes in the program of Blockchain & Bitcoin Conference Switzerland reports of international experts as well as bright representatives of the Swiss blockchain community. In February, speakers of Blockchain & Bitcoin Conference Switzerland were representatives of CERN and investor listed in Forbes 30 under 30.
Pioneer in financial technologies
Switzerland is a country with the developed banking system and great interest in fintech innovations. Today the country has its own "crypto valley" – the city of Zug, where a functional blockchain ecosystem has been developed and many famous projects are based, such as Ethereum Foundation, Monetas, Lykke.  Zug is known for several business accelerators and HSLU-I university that teaches blockchain specialists. Besides, one can use Bitcoin to pay for goods and services here and exchange it for fiat money in one of three Bitcoin ATMs. At the end of July, the voting via the eID system based on the distributed ledger will take place in Zug.
In 2018, Procivis startup has successfully tested and implemented the eID solution and a number of e-Government services. Now users can file tax declarations, register residence, and use passport services with their smartphones.
Furthermore, there are blockchain platforms for over-the-counter securities trading launched by major financial organizations in Switzerland. As for the business application of blockchain, 75% of Swiss companies plan to integrate the technology in the next three years (according to the report of PwC).
Attend the second Blockchain & Bitcoin Conference Switzerland!
Smile-Expo's blockchain conference in Switzerland gives an opportunity to meet global blockchain and cryptocurrency experts. It is a comfortable networking space, where one can exchange experience with companies that have already developed and implemented real-life blockchain-based solutions.
The event will be interesting for:
specialists working in the field of blockchain and cryptocurrencies that want to receive new and relevant information firsthand;
those striving to build a career in the field of blockchain and cryptocurrencies;
entrepreneurs that plan to integrate decentralized technologies in their business.
Now you can get Early Birds tickets on the website of the event!
Techpoint Partners CryptoTVplus For 2019 Edition of Techpoint Inspired Coverage and Widespread Publicity.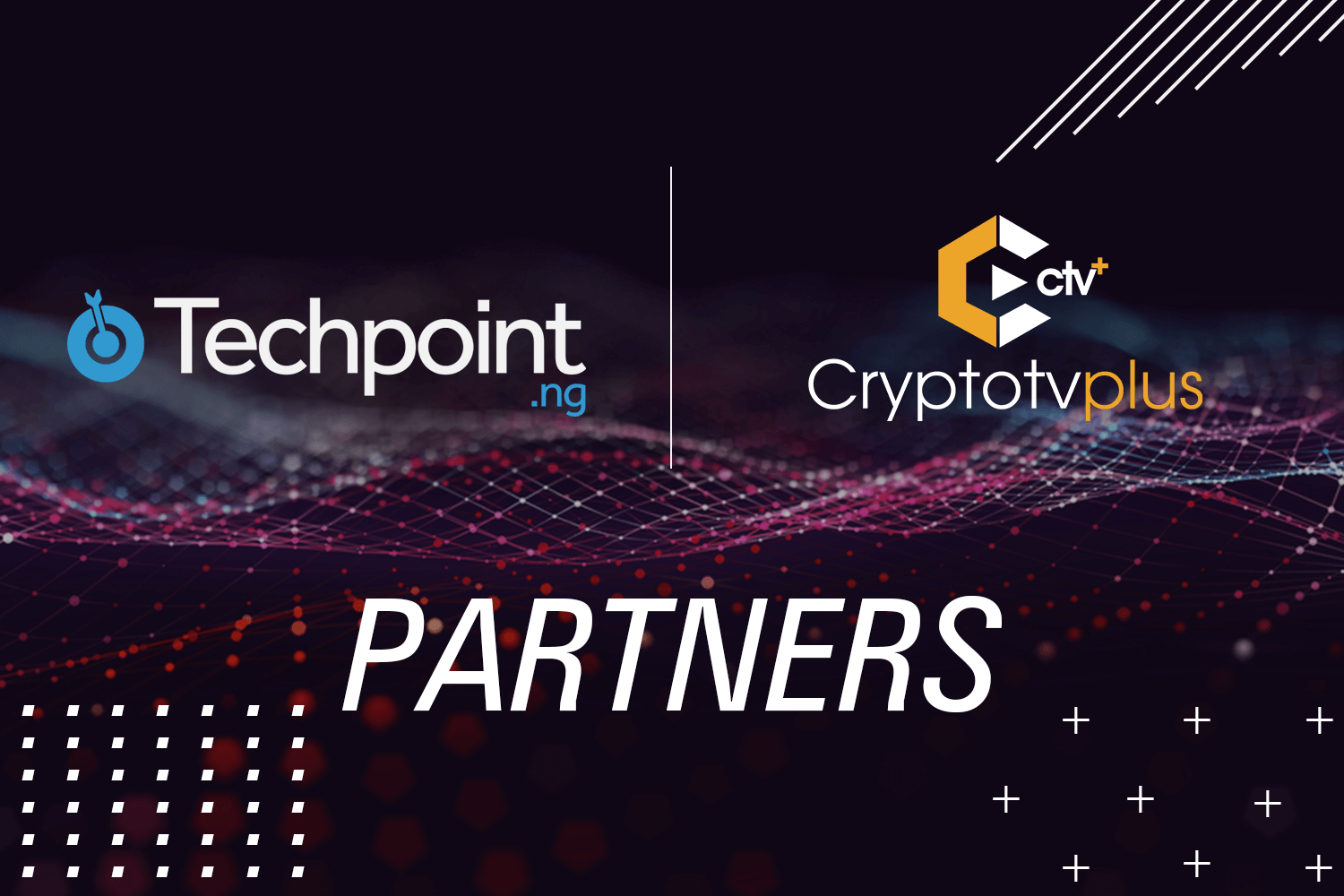 We are happy to announce our recent partnership as Techpoint CryptoTVplus For 2019 Edition of "Techpoint Inspired" towards the successful outing of the of the 2019 edition of Techpoint Inspired coming up on Saturday 1, June 2019,
Techpoint Inspired is an annual conference organized by Techpoint.africa, a division of Techpremier Media Limited. With speakers converging from all parts of Africa and even Europe and the United States, it boasts of a massive attendance of participants making it rank as one of the top events to be attended by participants every year.
At the third edition of this conference to come up by the 1st of June 2019, several topics and discourse covering global issues will be held in different sessions of the event. Workshops on AI, Robotics and Machine Learning, the future of work and even fast breezing phenomenon such as the Blockchain Technology will be facilitated.
Bosun Tijani, Co-founder and CEO of Co Creation Hub, Professor Maziar Nekovee, Professor, Engineering & Design, Sussex University UK, and Funke Opeke, CEO of Main One will be speaking at the event.
Rolayo Akhigbe the Divisional Head of Transaction Banking at FCMB will also be speaking at the event. Recall that First City Monument Bank (FCMB) is a major sponsor of this event year in year out. Also as a speaker is Seni Sulayman, the Vice President, Global Operations at Andela and a few others.
Senator Ihenyen, the Lead Partner at Infusion Lawyers and Partners will be facilitating a session in the workshop category focusing on the blockchain technology. And as technology continues to evolve making artificial intelligence and the internet of things even more interconnected, Wale Akanbi Co-founder / CTO, Aella Credit will be speaking on AI and Robotics. Mayowa Adeoti a global IBM Skill Leader will be drawing the attention of participants on "The Future of Work" in this 21st Century.
Several other notable speakers such as Daniel Bloch, Co-founder and CEO of Seso Global, Owenize Odia, the Country Manager of Luno Nigeria will also both be speaking on Blockchain.
Techpoint Inspired, an event that focuses the attention of participants on the impact of technology to businesses, social, political interactions and personal development whether being championed by corporate entities or giants such as facebook, Twitter or Google will be spicing things up further by making room for virtual speakers who work for tech giants such as Twitter, About You GmbH (Germany) etc., to address the enthused participants. Babatunde Fashola, Eniola Banwo, both working at the San Francisco based tech company, Twitter will be speaking in their respective capacities as Software Engineer and Product Designer. Oyewale Oyediran a Senior Software Engineer at the German based N26 will also be a Virtual Speaker at the event.
So, whether young or old, participants through action-fueled conversations with experts and enthusiasts from around the world in Lagos, Nigeria will have the opportunity to hear from experts and key into a digital age where businesses and social interaction are constantly being redefined by the disruptive nature of technologic and its accompanied innovations.
And for us at Cryptotvplus we are indeed very excited to be a major media partner covering the length and breadth of this conference. Also, watch out for exclusive interviews with some select speakers at the event. We will be updating our readers with more updates on this event pre and post conference. Kindly keep a date with us.
Hurry now by visiting https://inspired.techpoint.africa to get your seat with the limited tickets available.
VENUE:
Pistis Conference Center: 1 Resurrection Drive, Lekki-Epe. Express way, Lagos Nigeria
DATE:
Saturday 1, June 2019