Geneva will host the second Blockchain & Bitcoin Conference Switzerland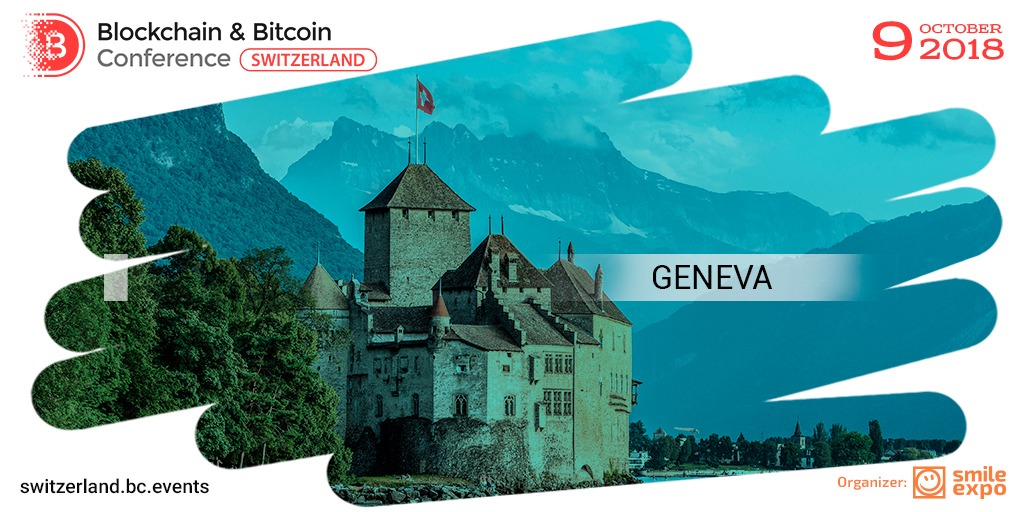 On October 9, 2018, Blockchain & Bitcoin Conference Switzerland will take place for the second time in Geneva, the European fintech hub. The event is dedicated to blockchain and cryptocurrencies uniting blockchain project developers, investors, analysts, financiers, specialists in marketing and legal support of business. The first Blockchain & Bitcoin Conference Switzerland was held in February and gathered more than 300 participants.
Background, topics, experts
Blockchain & Bitcoin Conference is a series of events held in different countries of the world by Smile-Expo. In 2018, more than 20 events are planned including the recent conferences in the Philippines, Australia, India, Thailand, and upcoming events in France, Switzerland, and Malta.
The event in Geneva combines a conference featuring foreign experts and a demo zone where companies will present their products. The program includes a panel discussion and a pitch session for participants of the demo zone.
The team of Smile-Expo, the international event company, includes in the program of Blockchain & Bitcoin Conference Switzerland reports of international experts as well as bright representatives of the Swiss blockchain community. In February, speakers of Blockchain & Bitcoin Conference Switzerland were representatives of CERN and investor listed in Forbes 30 under 30.
Pioneer in financial technologies
Switzerland is a country with the developed banking system and great interest in fintech innovations. Today the country has its own "crypto valley" – the city of Zug, where a functional blockchain ecosystem has been developed and many famous projects are based, such as Ethereum Foundation, Monetas, Lykke.  Zug is known for several business accelerators and HSLU-I university that teaches blockchain specialists. Besides, one can use Bitcoin to pay for goods and services here and exchange it for fiat money in one of three Bitcoin ATMs. At the end of July, the voting via the eID system based on the distributed ledger will take place in Zug.
In 2018, Procivis startup has successfully tested and implemented the eID solution and a number of e-Government services. Now users can file tax declarations, register residence, and use passport services with their smartphones.
Furthermore, there are blockchain platforms for over-the-counter securities trading launched by major financial organizations in Switzerland. As for the business application of blockchain, 75% of Swiss companies plan to integrate the technology in the next three years (according to the report of PwC).
Attend the second Blockchain & Bitcoin Conference Switzerland!
Smile-Expo's blockchain conference in Switzerland gives an opportunity to meet global blockchain and cryptocurrency experts. It is a comfortable networking space, where one can exchange experience with companies that have already developed and implemented real-life blockchain-based solutions.
The event will be interesting for:
specialists working in the field of blockchain and cryptocurrencies that want to receive new and relevant information firsthand;
those striving to build a career in the field of blockchain and cryptocurrencies;
entrepreneurs that plan to integrate decentralized technologies in their business.
Now you can get Early Birds tickets on the website of the event!
Busted: Huge BTC confiscated by Irish Authorities From Notorious Drug Dealer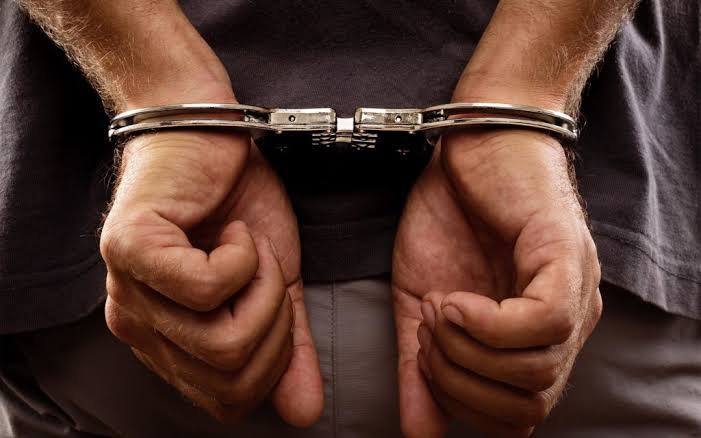 An alleged notorious drug dealer who uses Bitcoin to make his transaction has now seen his bitcoin worth €52 million seized by the authorities of the Irish government.  A report which dominated news headlines on the 19th of Feb 2020, claimed that the cryptocurrency assets were seized by the Criminal Asset Bureau (CAB) after the case received a verdict from the high court which clearly stated that the assets were generated from his criminal activities.
The court accepted evidence from the prosecution team against the culprit, Clifton Collins, from Crumlin in Dublin's south inner city proving that he was involved in the sale and distribution of drugs.
The judge who presided over the case, Mr Alex Owens, ruled that the Bitcoins should be forfeited under the proceeds of crime legislation
During and after the verdict, Collins age (49) did not contend with the application filed by CAB. The bureau's initial investigation into his assets emanated from a garda investigation, which started in Feb. 2017 when Collins was stopped for random check while driving his 4×4 vehicle. During the search, a large quantity of cannabis was found in his vehicle which led to the need for further investigation that resulted in the discovery of a large number of suspected cannabis plants at the Famaught, Corr na Móna.
After the findings, Collins was then charged with a number of offences under the misuse of Drugs Act and duly arraigned before Bray District Court. He is believed to have heavily invested the proceeds from his drugs deals on Bitcoin at an early stage as a means to probably evade scrutiny from authorities while his cryptocurrency portfolio continues to rise over the years.
Following the seizure of Collins assets, there was a huge jump in the value of assets that has been confiscated by CAB in 2019 amounting to a whooping record of €62m. His case was among a series of applications brought by CAB before Justice Owens and it was unsurprising to see him fail to challenge the final verdict.