Finterra Launches Kenyan Operations.
Impressed with the enthusiastic involvement displayed at the recently concluded World Blockchain Summit that held in Nairobi, Kenya in March 2018. Finterra has decided to launch its operations in the nation's capital.
Based on a research carried out by the Fintech firm, it was revealed that there is an increasing interest and application of the blockchain technology in various sectors. The findings from this research was one of the motivating factors to join the market climb as it would be Finterra's first investment on the continent. The technological growth experienced in the country and the governments support for the blockchain technology is the other reason.
The Singapore-based firm has created a crowdfunding platform that enables users to create smart contracts for various projects such as land and construction projects. Additionally, Finterra offers products such as endowment chain, loyalty exchange program, and a development environment for co-creation and collaboration for individuals and organisations.
Hamid Rashid, Finterra's CEO, said in a statement:
"To make the best use of these endowed gifts, the Endowment Chain allows participants to create project proposals to develop and invigorate endowment properties. Others can fund these project proposals by contributing funds. If the project goals are met, the project proposal is accepted and a certain number of Endowment tokens are created and distributed to the participating funders."
The value of the blockchain technology is so valuable that many use cases are popping up which would give the technology the much-needed awareness to drive larger adoptions. The goal is to contribute to what is already being done by introducing an e-commerce and land management platform on the blockchain thereby enhancing the online shopping experience and also the elimination of duplication of land purchasing documents or records.
Finterra held a three-day event with stakeholders in the industry on how to discuss the blockchain use cases and the other untapped avenues on the Blockchain. The intention is to work with mobile money operators, hotels and paid television service providers. It is obvious that they are in a welcoming environment that supports the technology, hopefully, Finetrra would integrate successfully.
Kenya's embrace for blockchain is welcoming. Should other Africa countries follow in their footsteps? Lets hear from you in the comment section below!
Image Credit: CNN
Disclaimer:
The Information provided on the website is designed to provide helpful information regarding cryptocurrency subjects. The content is not meant to be used, nor should it be used as a basis, foundational knowledge or prerequisite for decision making regards trading. Always do your own research and due diligence before placing a trade. We are not liable for any outcome based on any content found on the site.
France To Push For EU Partners To Adopt Its Cryptocurrency Regulatory Framework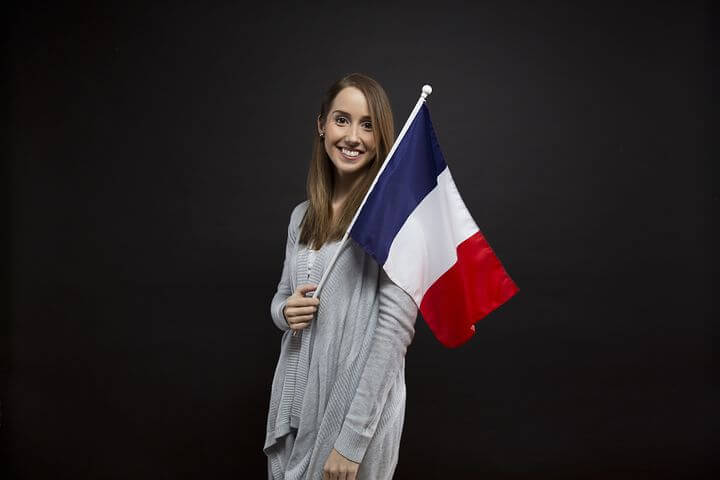 It has been a formalised fact that the French parliament had cautiously approved a regulatory framework that included rules aimed at attracting cryptocurrency issuers and traders to establish their companies and platforms in France by giving them some official recognition. In the other way, this law ensure that these issues and traders are appropriately taxed based on their profit generations. This financial regulatory framework was passed on last week.
This new cryptocurrency regulation passed in France is obviously the first of its kind adopted by a major nation. Unarguably, it will allow firms that want to issue new cryptocurrencies or trade existing ones to apply for a certification.
As has been stated before, the certification will be granted by the French market regulator for those who want it. And hence, issuers, traders, custodians and investors will have to pay taxes on profits they make on those securities.
The major goal of this regulatory framework is to set up a market in mostly in the city of Paris for companies raising capital through cryptocurrency projects which would allow France to grab a slice of the expanding business while giving it some oversight of a niche which some fear could be a target for speculators.
Under this regulatory framework, France authorities would verify who is behind a new coin's issuance or a trading platform, and check the companies' business plans and anti-money laundering rules. The certification will give investors basic guarantees against outright fraud, but will not protect them against losses. However, the specific requirements companies need to abide by to get the regulatory stamp of approval are still to be defined by government decrees.
In the wave of this development, according to Reuters news report, France will ask for the European Union to adopt a cryptocurrency regulations similar to the one it brought in last week at a national level, becoming the first major country to do so.
This proposal was made known by Minister Le Marie in Paris at the event on blockchain technology. In his words: "I will propose to my European partners that we set up a single regulatory framework on crypto-assets inspired by the French experience. "Our model is the right one."
Reuters equally reported that "the European Commission has recently launched a feasibility study on how to regulate the cryptocurrency markets, though no legislation is expected at least until late 2019 as the mandate of the current administration is ending."