Finterra Launches Kenyan Operations.
Impressed with the enthusiastic involvement displayed at the recently concluded World Blockchain Summit that held in Nairobi, Kenya in March 2018. Finterra has decided to launch its operations in the nation's capital.
Based on a research carried out by the Fintech firm, it was revealed that there is an increasing interest and application of the blockchain technology in various sectors. The findings from this research was one of the motivating factors to join the market climb as it would be Finterra's first investment on the continent. The technological growth experienced in the country and the governments support for the blockchain technology is the other reason.
The Singapore-based firm has created a crowdfunding platform that enables users to create smart contracts for various projects such as land and construction projects. Additionally, Finterra offers products such as endowment chain, loyalty exchange program, and a development environment for co-creation and collaboration for individuals and organisations.
Hamid Rashid, Finterra's CEO, said in a statement:
"To make the best use of these endowed gifts, the Endowment Chain allows participants to create project proposals to develop and invigorate endowment properties. Others can fund these project proposals by contributing funds. If the project goals are met, the project proposal is accepted and a certain number of Endowment tokens are created and distributed to the participating funders."
The value of the blockchain technology is so valuable that many use cases are popping up which would give the technology the much-needed awareness to drive larger adoptions. The goal is to contribute to what is already being done by introducing an e-commerce and land management platform on the blockchain thereby enhancing the online shopping experience and also the elimination of duplication of land purchasing documents or records.
Finterra held a three-day event with stakeholders in the industry on how to discuss the blockchain use cases and the other untapped avenues on the Blockchain. The intention is to work with mobile money operators, hotels and paid television service providers. It is obvious that they are in a welcoming environment that supports the technology, hopefully, Finetrra would integrate successfully.
Kenya's embrace for blockchain is welcoming. Should other Africa countries follow in their footsteps? Lets hear from you in the comment section below!
Image Credit: CNN
Disclaimer:
The Information provided on the website is designed to provide helpful information regarding cryptocurrency subjects. The content is not meant to be used, nor should it be used as a basis, foundational knowledge or prerequisite for decision making regards trading. Always do your own research and due diligence before placing a trade. We are not liable for any outcome based on any content found on the site.
MoneyGram's New Time Remittance Technology backed by Visa not Ripple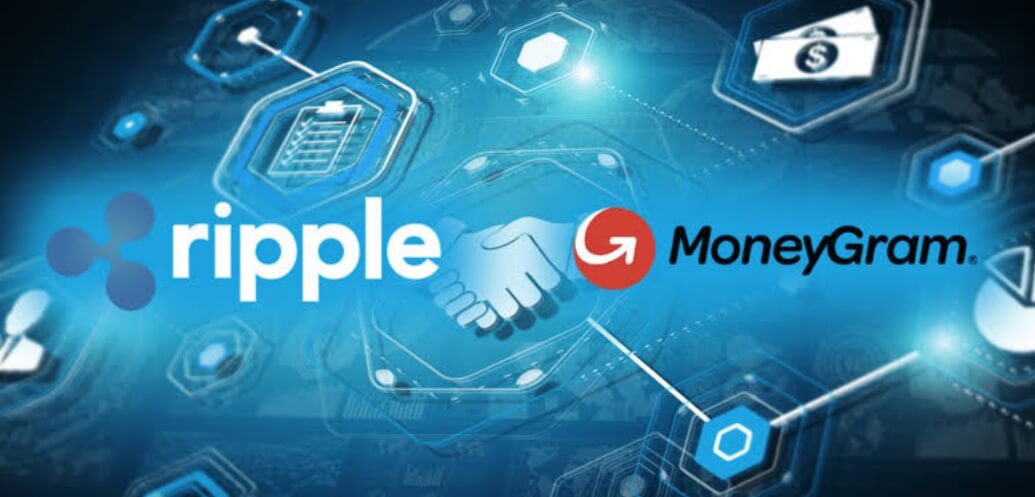 A new service introduced by remittance giant (MoneyGram) which allows users to send and receive money in real-time has been credited to visa and not the work of its blockchain-based partner (Ripple) in an announcement by representatives of the company.
The recently launched Fastsend, a new service which allows clients to send money in real-time to a phone number through a mobile application or dedicated website. While responding to enquiries from news sources about the latest concept, it was revealed to much surprise that MoneyGram did not make use of the technology of Ripple to achieve the latest product.
Do we need blockchain for real-time settlements?
MoneyGram Chief Operating Officer, Kamila Chytil informed news sources that FastSend makes use of Visa's Direct Original Credit Transaction to send funds to bank accounts making use of Debit card deposit which is clearly not blockchain-backed or related.
Without the need for DLT, the dedicated website and app make use of an open-source cloud-based microservices. Chytil further stated that although Ripple is not involved in the new product, the firm still makes use of Ripple's blockchain in other fields of the company.
Also, Chytil made mention of MoneyGram's continuous effort on how to utilize blockchain in areas where it could assist to solve data privacy and regulatory obligations via distributed ledger technology. In her remarks, she spoke highly of DLT technology and cryptocurrencies, stating that the firm believes blockchain to be the future of global cross border payments and transfer of money.
As MoneyGram continues to research on the multiple use cases in order to tap into Ripple's tools while integrating with the recent version of Ripple's service suit to introduce cash-out service to all network members.
It is worth noting that Ripple is gaining increased support and approval among financial institutions to provide them with its DLT services in Africa with the National Bank of Egypt joining its network, this has been seen as a welcome development as it would do well for the inward remittance within the region the Ripple Network.