Facebook to launch Facebook Pay to Provide Users With Secure and Convenient Payment Experience
Is Facebook Pay an alternative to Libra?
Facebook has announced it will be launching the Facebook Pay service to provide people with a convenient, secure and consistent payment experience across its platform.
According to Facebook, people already use payments across its platform to shop, donate to causes and send money to each other. The Facebook pay will make these economic events easier while continuing to ensure user transaction information is secure and protected.
In order to use the service, users are to add their preferred payment method once and then use the service where it is available to make payments and purchases on the facebook's platform apps. This will ensure users are not inconvenience as they wouldn't be required to enter their payment information again.
The Facebook Pay will be available on Facebook and Messenger this week for US customers for fundraising, in-game payments, and event tickets, person-to-person payments on Messenger and purchases from select pages and businesses on Facebook marketplace.
According to Facebook, over time, the service will become available to more people and places including on its Instagram and WhatsApp platforms.
Security
Facebook iterates its desire to continue investment in security of its platform.
Facebook said "We designed Facebook Pay to securely store and encrypt your card and bank account numbers, perform anti-fraud monitoring on our systems to detect unauthorized activity and provide notifications for account activity".
Facebook Pay allows users to add Pin or use their device biometrics for extra security when sending money or making payments. Facebook argues it will not receive or store users device biometric information based on its privacy policy.
To the Future
The Facebook Pay is part of our ongoing work to make commerce more convenient, Facebook said and this also will make it accessible and secure for people on its app.
And it will continue to develop Facebook Pay and look for ways to make it even more valuable for people on our apps.
MoneyGram's New Time Remittance Technology backed by Visa not Ripple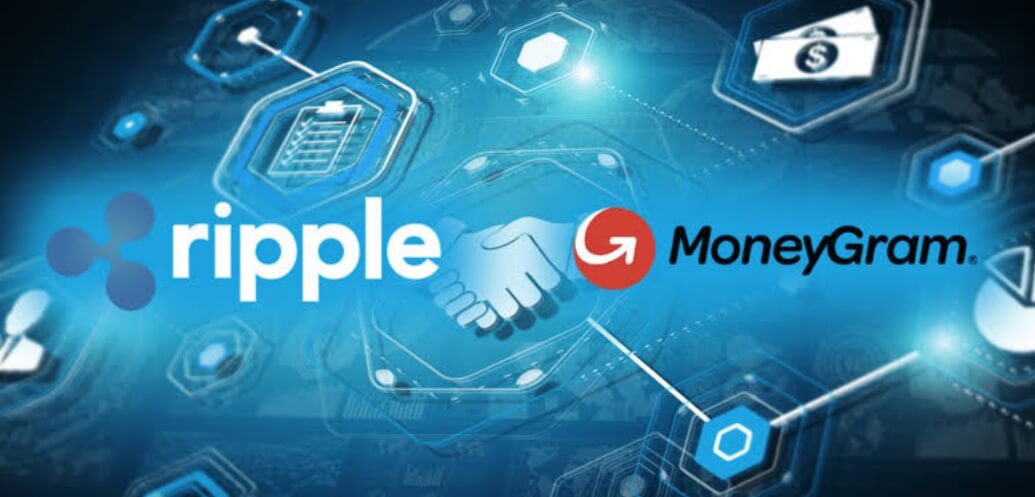 A new service introduced by remittance giant (MoneyGram) which allows users to send and receive money in real-time has been credited to visa and not the work of its blockchain-based partner (Ripple) in an announcement by representatives of the company.
The recently launched Fastsend, a new service which allows clients to send money in real-time to a phone number through a mobile application or dedicated website. While responding to enquiries from news sources about the latest concept, it was revealed to much surprise that MoneyGram did not make use of the technology of Ripple to achieve the latest product.
Do we need blockchain for real-time settlements?
MoneyGram Chief Operating Officer, Kamila Chytil informed news sources that FastSend makes use of Visa's Direct Original Credit Transaction to send funds to bank accounts making use of Debit card deposit which is clearly not blockchain-backed or related.
Without the need for DLT, the dedicated website and app make use of an open-source cloud-based microservices. Chytil further stated that although Ripple is not involved in the new product, the firm still makes use of Ripple's blockchain in other fields of the company.
Also, Chytil made mention of MoneyGram's continuous effort on how to utilize blockchain in areas where it could assist to solve data privacy and regulatory obligations via distributed ledger technology. In her remarks, she spoke highly of DLT technology and cryptocurrencies, stating that the firm believes blockchain to be the future of global cross border payments and transfer of money.
As MoneyGram continues to research on the multiple use cases in order to tap into Ripple's tools while integrating with the recent version of Ripple's service suit to introduce cash-out service to all network members.
It is worth noting that Ripple is gaining increased support and approval among financial institutions to provide them with its DLT services in Africa with the National Bank of Egypt joining its network, this has been seen as a welcome development as it would do well for the inward remittance within the region the Ripple Network.