Exclusive Bonus for New Users: Sign Up and Earn 5USD with Huobi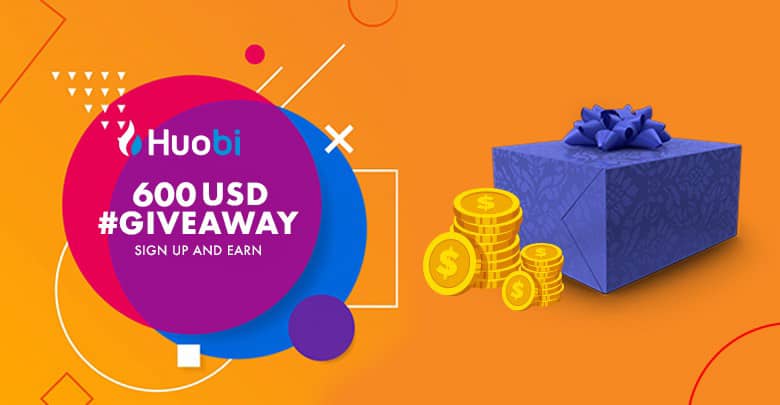 Nigerian authorities have made progressive plans to regulate cryptocurrency activities in the country, a decade after it was launched.
Late last year, the Nigerian Securities and Exchange Commission (SEC) set up the Fintech Roadmap Committee to develop a framework for the regulation of Virtual Financial Assets (VFAs) and their exchanges in Nigeria among other things.
Huobi has been servicing Nigerian customers for the past 3 years, they are one of the fastest growing global blockchain companies serving millions of users in over 130 countries.
The platform offers secure and credible digital asset trading and management services and has accumulated more than USD 2 trillion volume and is ranked as a top-5 exchange globally by daily volume.
Now you too in Nigeria can sign up and start trading by following these simple steps:
Open Your Account and Claim Your Bonus Right Now!
Trade Digital Assets with Huobi
Leading crypto exchange platform

Trade instantly in over 250+ high quality tokens

Low trading fees

High liquidity

Get matched with global traders

Real time API for instant trading

Over 450 trading pairs
Sign up on Huobi for a chance to win your share from the $600 worth of HUSD we are giving away.
Every new user who signs up on Huobi wins 5HUSD tokens, which is equivalent to 5USD for FREE in their Huobi wallet.
Huobi's HUSD allows it to support four existing stablecoins, PAX, GUSD,USDC, and TUSDand allows users to make deposits and withdrawals in any of the above stablecoins.
Hurry, because only the first 120 new users who sign up on Huobi, get to claim their share of the $600 giveaway!
Here's how to register on Huobi:
Go to: https://huobi.io/
Register for a Huobi account using your mobile phone or email address as below:
Fill in the fields as below:
Please choose Nationality correctly as it cannot be revised after your registration is completed

The password must be 8–20 characters with at least 1 letter. It cannot be only numbers. Example of a valid password: h8b21xs5ea
Add your referral/invitation code as f5k35
(update) as below:
Welcome to Huobi. Sit back and relax, while we transfer your 5HUSD as your welcome gift!
Join our community
Telegram: t.me/HuobiNGN
Twitter: @HuobiAfrica
Disclaimer: The information contained in this website is for general information purposes only. For more info, please check our Disclaimer page.
Enhancing Protection, Bittrex Secures $300m Digital Asset Insurance 
Cryptocurrency exchange Bittrex, Inc announced it had secured a $300 million digital asset insurance.
The insurance obtained secures named crypto assets in its cold storage system.
The blockchain technology and cryptocurrency exchange firm said it worked closely with the world's leading insurance broker and risk adviser, Marsh, in placing the coverage with Arch Syndicate 2012, an organization which provides casualty and specialty insurance for corporations and supported by various syndicates at Lloyd's of London.
The approval for insurance coverage according to Bittrex comes after successfully demonstrating its extensive internal security and compliance protocols.
The coverage is up to $300 million in assets in cases of external theft and internal collusion.
The underwriters were not disappointed upon learning of the 'best-in-class' technology Bittrex has. And the fact that 'a growing number of cryptocurrency exchanges around the world are also built on the Bittrex' technology owing to the confidence in the platform, Bittrex claims.
Speaking on the insurance coverage, the CEO of Bittrex, Bill Shihara, was quoted saying "Bittrex focuses on doing the right thing by our customers with security at the top of our mind. This insurance coverage provides another layer of peace of mind,".
He continued further saying "From our institutional customers to hobbyists, we are committed to prioritizing security throughout all of our decisions and forward looking blockchain technologies"
Co-leader of the global leader in insurance and risk management firm, Marsh's Marsh's Digital Asset Risk Transfer (DART) team also commented saying "Insurance plays a critical role in the growth and development of any business, including those that work with blockchain technology and digital assets,"
"We worked closely with Bittrex to create a tailored insurance solution to fit their specific cryptocurrency needs.