Exclusive Bonus for New Users: Sign Up and Earn 5USD with Huobi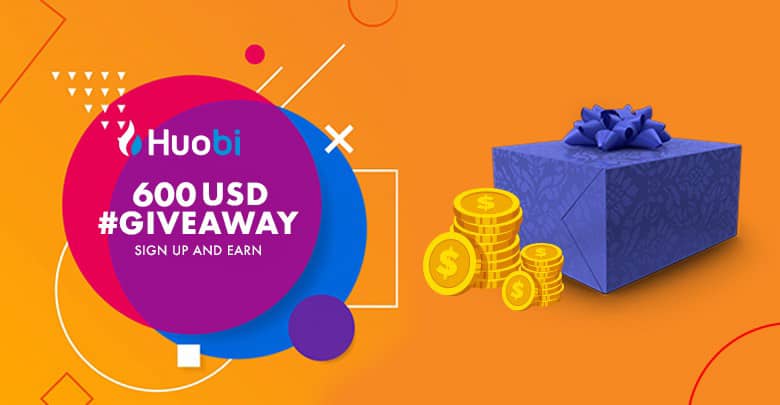 Nigerian authorities have made progressive plans to regulate cryptocurrency activities in the country, a decade after it was launched.
Late last year, the Nigerian Securities and Exchange Commission (SEC) set up the Fintech Roadmap Committee to develop a framework for the regulation of Virtual Financial Assets (VFAs) and their exchanges in Nigeria among other things.
Huobi has been servicing Nigerian customers for the past 3 years, they are one of the fastest growing global blockchain companies serving millions of users in over 130 countries.
The platform offers secure and credible digital asset trading and management services and has accumulated more than USD 2 trillion volume and is ranked as a top-5 exchange globally by daily volume.
Now you too in Nigeria can sign up and start trading by following these simple steps:
Open Your Account and Claim Your Bonus Right Now!
Trade Digital Assets with Huobi
Leading crypto exchange platform

Trade instantly in over 250+ high quality tokens

Low trading fees

High liquidity

Get matched with global traders

Real time API for instant trading

Over 450 trading pairs
Sign up on Huobi for a chance to win your share from the $600 worth of HUSD we are giving away.
Every new user who signs up on Huobi wins 5HUSD tokens, which is equivalent to 5USD for FREE in their Huobi wallet.
Huobi's HUSD allows it to support four existing stablecoins, PAX, GUSD,USDC, and TUSDand allows users to make deposits and withdrawals in any of the above stablecoins.
Hurry, because only the first 120 new users who sign up on Huobi, get to claim their share of the $600 giveaway!
Here's how to register on Huobi:
Go to: https://huobi.io/
Register for a Huobi account using your mobile phone or email address as below:
Fill in the fields as below:
Please choose Nationality correctly as it cannot be revised after your registration is completed

The password must be 8–20 characters with at least 1 letter. It cannot be only numbers. Example of a valid password: h8b21xs5ea
Add your referral/invitation code as f5k35
(update) as below:
Welcome to Huobi. Sit back and relax, while we transfer your 5HUSD as your welcome gift!
Join our community
Telegram: t.me/HuobiNGN
Twitter: @HuobiAfrica
Disclaimer: The information contained in this website is for general information purposes only. For more info, please check our Disclaimer page.
Binance Acquires Decentralized Application Platform DAppReview
Binance, a global blockchain ecosystem has acquired decentralising applications platform dAppReview. DappReview is the leading information and analytics platform for decentralized applications.
Binance through the acquisition of DappReview will support DappReview to further develop the dapps ecosystem and foster greater blockchain adoption.
Founded in February 2018, DappReview has become a platform for decentralized applications exploration and guidance with over 300,000 active users monthly spread across 9 dozen countries. Over its short time since inception, it has become the platform of choice for Dapp developers helping them to introduce their dapps to its global userbase.
According to Binance, DappReview will maintain its independence in technical development and operation, and Binance will offer support in non-technical fields including marketing and business development. DappReview will release a new suite of products in Q1 of 2020.
Speaking on the acquisition, Binance CFO Wei Zhou was quoted saying "On-chain applications are still the missing piece for mass blockchain adoption. The DappReview team has shown its commitment to dapps and strong execution in building a leading global dapps platform within a year of establishment. Binance and DappReview share a mutual goal of driving blockchain applications,"
The acquisition is part of Binance's consistent efforts in building a robust global blockchain ecosystem. This isn't the first acquisition in recent time. Less than a month ago, Binance in November acquired India based cryptocurrency exchange platform WazirX.
The acquisition of DappReview according to Wei Zhou , " marks a significant step into the dapps ecosystem, and we will have more exciting developments in the near future."
"The mission of DappReview is to build a vibrant dapps ecosystem and boost mass adoption of blockchain. Apart from dapps analytics services, we also provide full packages of support for dapps developers from fund-raising, product development to marketing and promotion," said Vincent Niu, Founder and CEO of DappReview.
The acquisition according to DappReview will empower it with more resources to accelerate its business growth while it aims to partner with more blockchain protocols and developers on dapp data integration, and push for the adoption of decentralized applications on a global scale.
Image: Binance