Ethereum Foundation Grants Over $2m to Finance Ethereum 2.0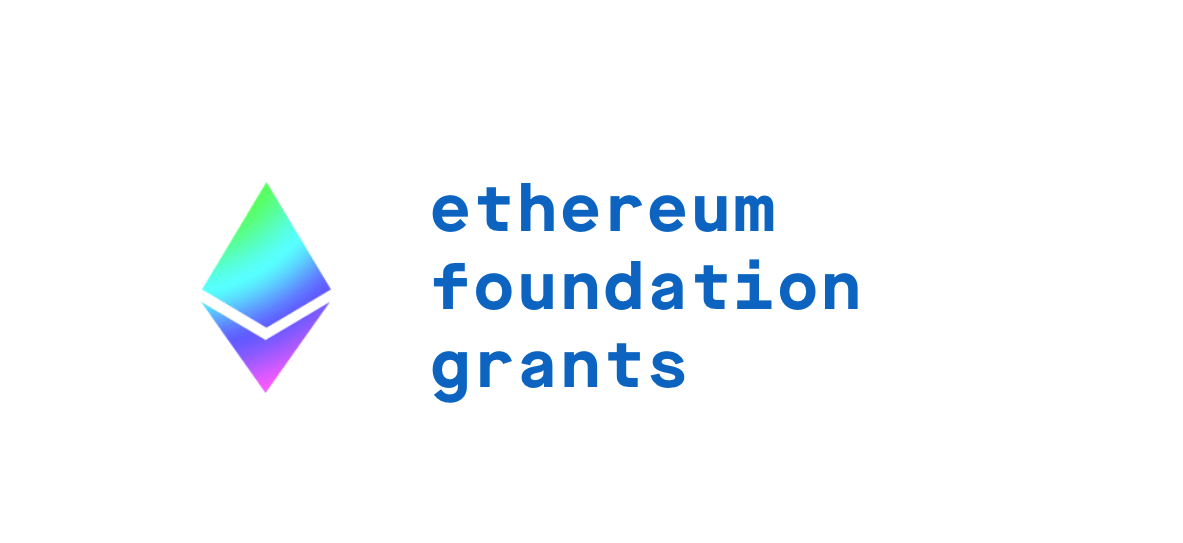 The Ethereum Foundation has unveiled a Foundation led and Co-funded grant aimed at financing the development of Serenity, Ethereum 2.0.
According to the blog post, the Ethereum Foundation has in previous times granted substantial awards to leading client development teams that are currently tasked with delivering long-standing multi-clients testnets as the launch of Phase 0 approaches.
Receiving the grants are Harmony that got an award of $189,000 for the development of the Beacon Chain. Next is Prysmatic that is development a full featured sharding client for Ethereum 2.0 that can process transactions faster than ever before. Prysmatic was awarded a grant of $725,000 for the development of the Prysm Client.
Receiving $485,000 for the development of the Lighthouse client is Sigma Prime. Sigma Prime specializes in blockchain technology and information security. The award was funded by Ethereum Foundation and ConsenSys.
Status received for the Nimbus Client the sum of $500,000 while another $150,000 was co-funded by Ethereum Foundation and Protocol Labs for the Status Networking Protocol development.
The sum of $184,000 was funded by both ConsenSys and the Ethereum Foundation for the Whiteblock project. The project is to continue the Ethereum 2.0 testnet and interoperability support.
For research and development purpose, Dmitry Khovratovic was awarded $10,000 to produce an expert report about the security of some parts of the first phase of Ethereum 2.0
Chainsafe received $217,500 for Lodestar light-client and JavaScript development.
Ethereum Foundation also revealed that bounties are open for further research and development efforts to help the future of the Ethereum platform. According to the Ethereum Foundation, it is offering 5 ETH bounties (or 1000 DAI, whichever is larger) for any recommendations for substantive changes that make it into the Phase 0 ETH 2.0 specifications prior to the ETH 2.0 genesis. These include changes for the state transition function, fork choice rule, or deposit contract.
Ethereum being the first smart contract platform has been a great boost and accelerated growth in the blockchain and cryptocurrency industry.  As the increasing volume impacted the network, it put a strain on it since it has been using the Proof of Work POW Consensus.
The challenges it has faced using POW and the drive to be the world biggest decentralized application platform necessitated the migration to POW. The transition of Ethereum Network to Ethereum 2.0 is expected to take place in January, 2020.
The Crypto Community Welcomes the Release of Ethereum 2.0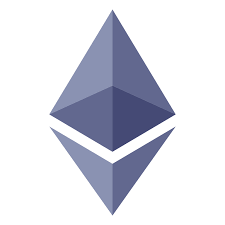 Ethereum has stormed the crypto space with its first phase of "the next-generation proof-of-stake (PoS) Ethereum 2.0" . Beaconcha.in. disclosed that the first phase of the Serenity phase was released at 1:00 pm WAT on Tuesday, the 1st of December, 2020.
The Ethereum developers have been setting up Ethereum 2.0 since the present proof-of-work (PoW) network was established far back in 2015. It promises the perks of a one-stop blockchain for distributed or "decentralized Computer-based Apps."
With this latest release, the present Ethereum network will experience an evolution into a new mode of settling payments on the go. This Beacon Chain promises to establish a faster and more transparent Ethereum blockchain.
"The launch of the Beacon Chain is a huge accomplishment and lays the foundation for Ethereum's more scalable, secure, and sustainable home, says Danny Ryan, an Ethereum Foundation Researcher. "There is still much work to do, but today we celebrate."
Created by Vitalik Buterin, a Russo-Canadian, the Ethereum Blockchain and now the most recent Beacon Chain is the product of years of extensive research and pressure from the investors that make up the Ethereum community. Buterin saw an era when Blockchain will be utilized for more than just a digital currency but to power various decentralized Apps and functions. He was bent on utilizing the POS Consensus Mechanism instead of the usual Proof of Work (POW) mechanism.
The Ethereum Community has patiently waited for the ETH 2.0 release which has been stalled by delays upon delays. This new program presents a whole new feature of being accessed via multiple languages. This appears to be one of the many reasons for its stalled release over the last five years.
Explaining DASH Coins to Investors Big On Privacy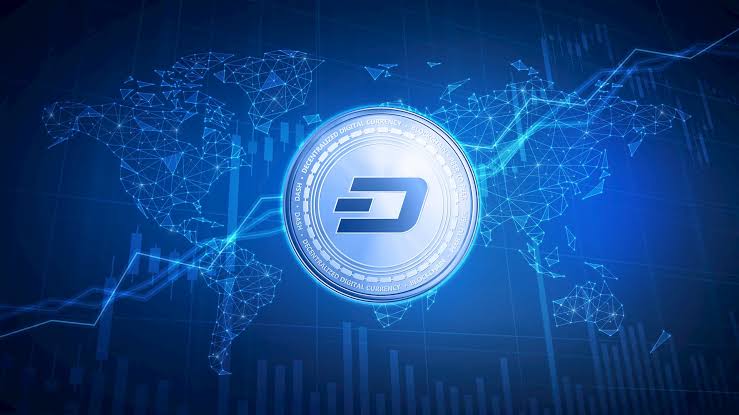 Dashcoin (DASH) is a grand derivative of Bitcoin. Essentially it is a derivative of the derivative of Litecoin. Jokes apart,  DASH is a hardfork of Litecoin which in turn is a derivative of Bitcoin. 
Formerly dubbed Darkcoin, it was curated in January 2014 by Evan Duffield when he became frustrated with the transaction speed of Bitcoin. DASH uses both masternodes and miners to validate onchain actions. One key feature of the altcoin is that it gives users the option of privacy when transacting.
With InstantSend, onchain actions using DASH are transacted speedily as intended by the founder of the crypto.
Investors are always quick to evaluate how the prices of their investments will do in coming years, but believe you me, there is a whole lot that goes into scaling the monetary worth of any investment talkless of a volatile cryptocurrency. Nevertheless its functionality as a virtual currency is what triggers its market movement and causes its value to go up or plunge.
One key thing that distinguishes DASH from many cryptocurrencies is its privacy feature dubbed "PrivateSend". Users have the option of opting for an anonymously transacted onchain action.
It appears that this altcoin is more of a functioning crypto than a store of wealth. Taking Venezuela as a case study, with the crypto scaling to be a worthy altè to traditional online payments, its perks are key factors to take note of when determining if its price will rise or fall in the nearest future.
As the Crypto Community Continues to Await the Belated ETH 2.0 Release, Vitalik Buterin Stakes $1.4M worth of Ether to Support the Blockchain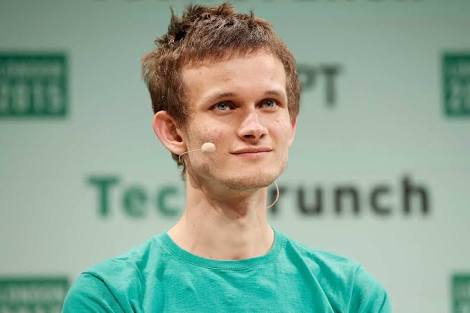 The Serenity ETH 2.0 is already seeing stakes from investors. Vitalik Buterin, founder of the Ethereum blockchain has transferred his first ETH for staking on the incoming iteration of the Ethereum blockchain.
The Ethereum Founder's address transferred 32 ETH each on about a hundred on-chain actions.
TrustedNodes reported that the gross sum of the crypto sent is about 3200 cryptos. The aggregate of all crypto sums sent is about $1.4 million as at the time of writing this piece.
These sums were sent via on-chain transactions to Ethereum Serenity Phase 2.0's just released deposit contract. This newest innovation became available in real time starting from Wednesday, the 4th of November 2020. It is a deposit contract that enables users transfer crypto from the extant proof-of-work blockchain to the about-to-drop proof-of-stake (PoS) blockchain.
The minimum requirement of staking 32 Ethers so as to scale the ETH 2.0 has since been met by the users depositing the above mentioned sums.
About a seventeen million dollars ($17 million) or 38,693 ether has been amassed by the deposit contract as at press time.
It will interest you to know that Point of Stake Networks (PoS) are not powered by mining unlike the current Bitcoin and Ethereum blockchains. A PoS network is enabled by stashing funds (staking) for a specified term so as to earn profits on same.
The Ethereum community continues to await the belated release of the Ethereum 2.0 Proof of Stake network projected to launch probably early December 2020.