EOS Versus TRON, The Dapp War Continues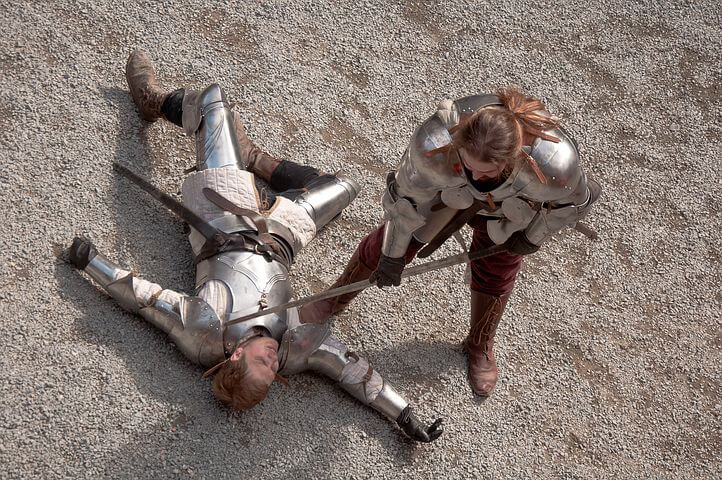 The world of Decentralised applications (DApps) began with Ethereum. However, it has grown to include more blockchains Networks utilizing smart contracts to build DApps on the blockchain. With over 1,800 listed DApps according to Dappradar.com TRON network and EOS seems to be on a warpath for dominance.
Before we crown the King of DApps, it is important to note that a DApp must have an open source code available to all. A DApp must also be decentralized, incentivized and have an algorithm that generates token or an inbuilt consensus mechanism.
While the battle of supremacy on DApps revolves around TRON and EOS, it is important to note that these blockchains are not so different from each other. Both Tron and EOS started on the Ethereum blockchain as ERC-20 tokens. However after creating their own Mainnet they moved all of their tokens to their own blockchain network.
It is also important to note that both TRON and EOS are built on the delegate Proof of stake mechanism (DPos). The DPos is a mechanism where the selection of block producers will be done by voting. EOS has 21 block producers of which 20 will be selected by top 20 received votes and 1 will be randomly chosen. On the other hand, TRON has a total of 27 block producers (super representatives) who have to go through voting systems. It is impressive that both blockchains allow its token holders to Vote for their Block producers or Super representatives.
TRON Foundation was created in September 2017 by its CEO Justin Sun and it's mainnet was launched in June 2018. TRON based network claims to have the capacity of clearing 2000 Transaction per second. However, the TRON network block explorer TronScan reveals that it is currently close to 750 TPS.
On the other hand, EOS is own by Block.One, an open source software publisher. Its white paper was published in 2017 and the open source software was launched on June 1, 2018 by Dan Larimer, who is also the founder and creator of Bitshares and Steem. While EOS has been called the Ethereum Killer, however, it currently processes around 4000 Transactions per second.
According to TPS, EOS is winning the race. Also, in Q2, 2019, EOS has almost 62% DApps active in Q2. Although AnChain, blockchain intelligence firm claims that in Q1, 75% of the traffic from the top 10 gambling dApps on EOS were driven by bad bots. That means about $6 million worth of transaction volume was carried out by bots. TRON's DApps, on the other hand, had 82% active uses in Q2, 338 out of 412 of all TRON's DApps were active in Q2.
As at press time, EOS is the top blockchain network with 2,231,299Op activity while TRON is coming 5th with 842,442Op. However, TRON DApp TronBet is taking the lead on DappRadar with more than 3000 users and $6.1 million in its 24hour volume. EOS DApp, Dice, comes after TronBet more than 97,000 users and a 24hour volume of $266,000.
Although there have been whispers on the state of DApps and their relevance, but it is important to note that DApps are pulling their weight in the blockchain sphere. While it will be difficult to name who is King of DApps, there are other Blockchain networks building DApps that are worth keeping an eye on such as Steem, IOST, and TomoChain.
MoneyGram's New Time Remittance Technology backed by Visa not Ripple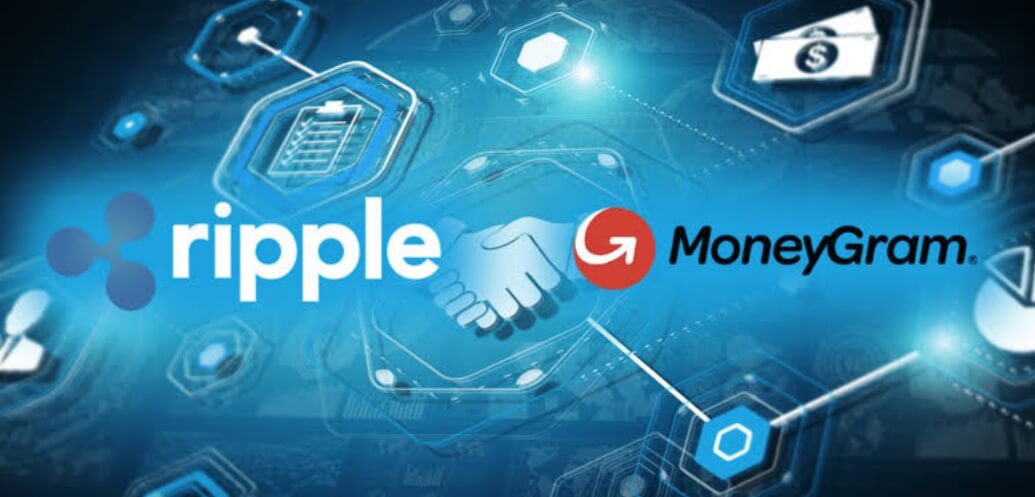 A new service introduced by remittance giant (MoneyGram) which allows users to send and receive money in real-time has been credited to visa and not the work of its blockchain-based partner (Ripple) in an announcement by representatives of the company.
The recently launched Fastsend, a new service which allows clients to send money in real-time to a phone number through a mobile application or dedicated website. While responding to enquiries from news sources about the latest concept, it was revealed to much surprise that MoneyGram did not make use of the technology of Ripple to achieve the latest product.
Do we need blockchain for real-time settlements?
MoneyGram Chief Operating Officer, Kamila Chytil informed news sources that FastSend makes use of Visa's Direct Original Credit Transaction to send funds to bank accounts making use of Debit card deposit which is clearly not blockchain-backed or related.
Without the need for DLT, the dedicated website and app make use of an open-source cloud-based microservices. Chytil further stated that although Ripple is not involved in the new product, the firm still makes use of Ripple's blockchain in other fields of the company.
Also, Chytil made mention of MoneyGram's continuous effort on how to utilize blockchain in areas where it could assist to solve data privacy and regulatory obligations via distributed ledger technology. In her remarks, she spoke highly of DLT technology and cryptocurrencies, stating that the firm believes blockchain to be the future of global cross border payments and transfer of money.
As MoneyGram continues to research on the multiple use cases in order to tap into Ripple's tools while integrating with the recent version of Ripple's service suit to introduce cash-out service to all network members.
It is worth noting that Ripple is gaining increased support and approval among financial institutions to provide them with its DLT services in Africa with the National Bank of Egypt joining its network, this has been seen as a welcome development as it would do well for the inward remittance within the region the Ripple Network.