EOS Versus TRON, The Dapp War Continues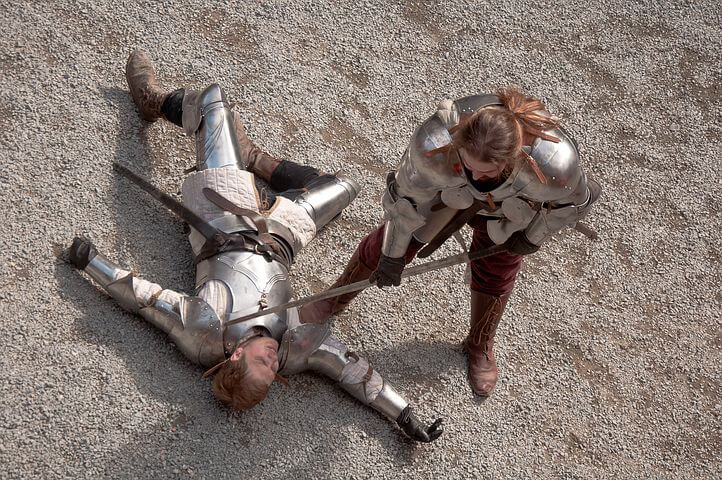 The world of Decentralised applications (DApps) began with Ethereum. However, it has grown to include more blockchains Networks utilizing smart contracts to build DApps on the blockchain. With over 1,800 listed DApps according to Dappradar.com TRON network and EOS seems to be on a warpath for dominance.
Before we crown the King of DApps, it is important to note that a DApp must have an open source code available to all. A DApp must also be decentralized, incentivized and have an algorithm that generates token or an inbuilt consensus mechanism.
While the battle of supremacy on DApps revolves around TRON and EOS, it is important to note that these blockchains are not so different from each other. Both Tron and EOS started on the Ethereum blockchain as ERC-20 tokens. However after creating their own Mainnet they moved all of their tokens to their own blockchain network.
It is also important to note that both TRON and EOS are built on the delegate Proof of stake mechanism (DPos). The DPos is a mechanism where the selection of block producers will be done by voting. EOS has 21 block producers of which 20 will be selected by top 20 received votes and 1 will be randomly chosen. On the other hand, TRON has a total of 27 block producers (super representatives) who have to go through voting systems. It is impressive that both blockchains allow its token holders to Vote for their Block producers or Super representatives.
TRON Foundation was created in September 2017 by its CEO Justin Sun and it's mainnet was launched in June 2018. TRON based network claims to have the capacity of clearing 2000 Transaction per second. However, the TRON network block explorer TronScan reveals that it is currently close to 750 TPS.
On the other hand, EOS is own by Block.One, an open source software publisher. Its white paper was published in 2017 and the open source software was launched on June 1, 2018 by Dan Larimer, who is also the founder and creator of Bitshares and Steem. While EOS has been called the Ethereum Killer, however, it currently processes around 4000 Transactions per second.
According to TPS, EOS is winning the race. Also, in Q2, 2019, EOS has almost 62% DApps active in Q2. Although AnChain, blockchain intelligence firm claims that in Q1, 75% of the traffic from the top 10 gambling dApps on EOS were driven by bad bots. That means about $6 million worth of transaction volume was carried out by bots. TRON's DApps, on the other hand, had 82% active uses in Q2, 338 out of 412 of all TRON's DApps were active in Q2.
As at press time, EOS is the top blockchain network with 2,231,299Op activity while TRON is coming 5th with 842,442Op. However, TRON DApp TronBet is taking the lead on DappRadar with more than 3000 users and $6.1 million in its 24hour volume. EOS DApp, Dice, comes after TronBet more than 97,000 users and a 24hour volume of $266,000.
Although there have been whispers on the state of DApps and their relevance, but it is important to note that DApps are pulling their weight in the blockchain sphere. While it will be difficult to name who is King of DApps, there are other Blockchain networks building DApps that are worth keeping an eye on such as Steem, IOST, and TomoChain.
Tunisia's Central Bank to Launch E-Dinar, A Digital Currency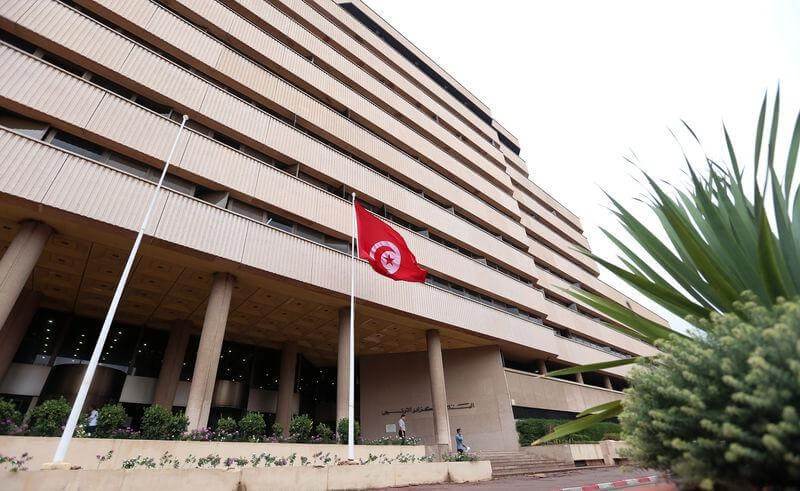 The central bank of Tunisia has announced the development of work for the launch of a digital currency, the E-Dinar.
The Tunisia's foray into digital currency will see the creation of a blockchain based platform and digitization of the Tunisian fiat currency, the Dinar. The virtual currency will be created and issued using a Russian developed blockchain, the Universa Blockchain.
The Universa platform will receive a percentage of all transaction carried out with the E-dinar while the Tunisia central bank will see every transaction, as well as every buyer and seller online.
The Tunisian central bank revealed that the nation will not issue additional shares to issue the electronic money rather; the E-dinar will be pegged to part of the local fiat currency. And with the launch, individuals can also switch to the E-dinar.
Based on the contract between both parties, the Russian firm who developed the blockchain platform will receive a percentage of each operation for the entire duration of the operation of the technology, and at the same time, as it develops the Universa platform, it will launch a web application and open two thousands stalls in the country where individuals can transfer their money to E-dinars.
In order to protect the financial sovereignty of the Tunisia's nation, considering the operations of the US based swift which operates in over 200 countries and financial censored the Iranian government, financial censorship will not happen in Tunisia's E-dinar as the developers will hand over all encryption keys to the nation's Central Bank and they will not be able to block the platform and see transactions.
According to the head of Tunisia's central bank, "we are for the development of financial technologies. But we do not support private money in any form, digitally or so. If they replace public money, they will destroy monetary policy and financial stability. We are against"
The system was kick-start by the Tunisian Central bank's head Marouane El Abassi and a representative of the IMF which say both of them carrying out a symbolic transfer of one E-dinar from one account to another in a test form. In the event in the nation's capital where the E-dinar was presented, also in attendance was other Maghreb countries such as Morocco, Algeria and Mauritania.
Universa plans to expand to other part of the world to nations such as Malaysia, Phillipines, Argentina, Brazil etc.