EOS Versus TRON, The Dapp War Continues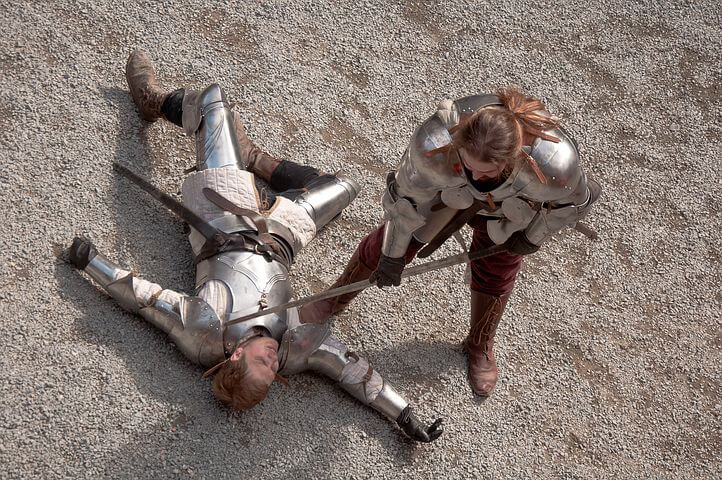 The world of Decentralised applications (DApps) began with Ethereum. However, it has grown to include more blockchains Networks utilizing smart contracts to build DApps on the blockchain. With over 1,800 listed DApps according to Dappradar.com TRON network and EOS seems to be on a warpath for dominance.
Before we crown the King of DApps, it is important to note that a DApp must have an open source code available to all. A DApp must also be decentralized, incentivized and have an algorithm that generates token or an inbuilt consensus mechanism.
While the battle of supremacy on DApps revolves around TRON and EOS, it is important to note that these blockchains are not so different from each other. Both Tron and EOS started on the Ethereum blockchain as ERC-20 tokens. However after creating their own Mainnet they moved all of their tokens to their own blockchain network.
It is also important to note that both TRON and EOS are built on the delegate Proof of stake mechanism (DPos). The DPos is a mechanism where the selection of block producers will be done by voting. EOS has 21 block producers of which 20 will be selected by top 20 received votes and 1 will be randomly chosen. On the other hand, TRON has a total of 27 block producers (super representatives) who have to go through voting systems. It is impressive that both blockchains allow its token holders to Vote for their Block producers or Super representatives.
TRON Foundation was created in September 2017 by its CEO Justin Sun and it's mainnet was launched in June 2018. TRON based network claims to have the capacity of clearing 2000 Transaction per second. However, the TRON network block explorer TronScan reveals that it is currently close to 750 TPS.
On the other hand, EOS is own by Block.One, an open source software publisher. Its white paper was published in 2017 and the open source software was launched on June 1, 2018 by Dan Larimer, who is also the founder and creator of Bitshares and Steem. While EOS has been called the Ethereum Killer, however, it currently processes around 4000 Transactions per second.
According to TPS, EOS is winning the race. Also, in Q2, 2019, EOS has almost 62% DApps active in Q2. Although AnChain, blockchain intelligence firm claims that in Q1, 75% of the traffic from the top 10 gambling dApps on EOS were driven by bad bots. That means about $6 million worth of transaction volume was carried out by bots. TRON's DApps, on the other hand, had 82% active uses in Q2, 338 out of 412 of all TRON's DApps were active in Q2.
As at press time, EOS is the top blockchain network with 2,231,299Op activity while TRON is coming 5th with 842,442Op. However, TRON DApp TronBet is taking the lead on DappRadar with more than 3000 users and $6.1 million in its 24hour volume. EOS DApp, Dice, comes after TronBet more than 97,000 users and a 24hour volume of $266,000.
Although there have been whispers on the state of DApps and their relevance, but it is important to note that DApps are pulling their weight in the blockchain sphere. While it will be difficult to name who is King of DApps, there are other Blockchain networks building DApps that are worth keeping an eye on such as Steem, IOST, and TomoChain.
Charles Hoskinson Defends Cardano From those who doubts its future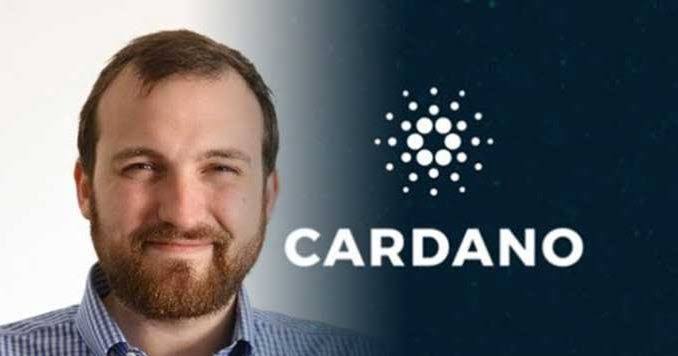 Charles Hoskinson, creator of blockchain project, Cardano defends the project from critics and people doubts and undermine the prospect of the project.
Cardano is an open source blockchain platform with its native token, the ADA. Cardano is based on peer reviewed research and was created entirely from scratch as opposed to other platforms that are based on the fork of other blockchains.
In a YouTube AMA session, the creator defended the project saying 200 people are currently working on the platform with 100 specifically focused on ADA, the native cryptocurrency of the Cardano blockchain.
Charles talking about people who doubt the future of the project said "I guess some people would like to pay attention to fake news. They would like to pay attention to the latest sycophant or provocateur of the week, and they don't seem to understand that these are among the most complicated of protocols to implement."
The Cardano creator was describing the process of development the blockchain and cryptocurrency, said There is no code we can copy, there is no source base to fork from, and we are doing very hard things.
…We are not missing deadlines, the project is going well […] the credentials and qualifications of our engineers are clear, and it's clear to see the quality of the software, as evidenced by the fact that 13-year old children in Wyoming were able to get stake nodes running on Raspberry Pis"
The co-founder of Ethereum continued saying "..And when you do very hard things based upon science and it's new occasionally you have issues."
Defending himself after a viewer questioned him regarding his employment life, Charles quickly replied he had not been fired many times. Instead he took a buyout with Bitshare because he couldn't work with Dan Larimer.
Commenting on him leaving Ethereum, the co-founder said, there was a decision to go the profit route or remain non-for profit. Others decided the latter and so, he had to leave.
And not him only, others also left and founded their own companies that are currently competing with the second largest blockchain platform by market capitalization, Ethereum.