EOS AND XRP MAINTAINS A POSITIVE PRICE MOVEMENT AMIDST BITHUMB HACK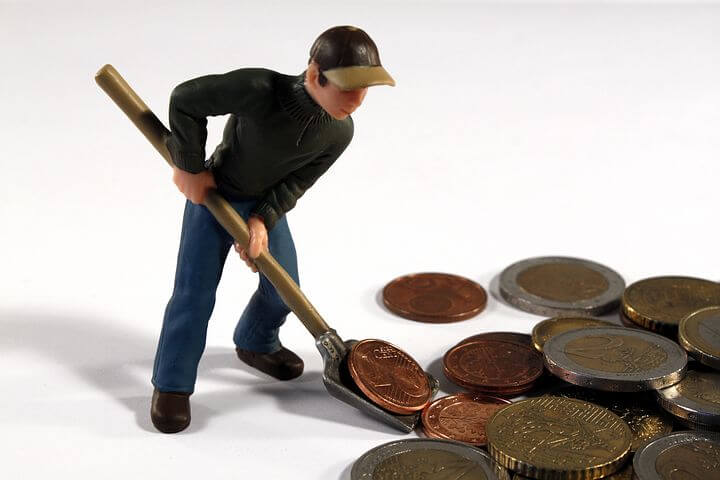 The cryptocurrency market is yet to experience yet another bubble. Some experts believe it will happen again before the market stablilizes. Some other analysts claims the market has settled and can be driven positively again through active development of products to cover the cryptocurrency use case.
Though looking at the state of the cryptocurrency market. The adoption of cryptocurrency is going positive but the number of active traders is decreasing because many traders seems to be holding. The price of XRP and EOS goes against each other. While XRP is gaining a minimal stable increase in Price. EOS has been at its bear level for a long while as against XRP. The use case offered by EOS is quite welcoming and growing rapidly but still yet it's not impacting on the price movement.
Considering the high vulnerability of the EOS Blockchain. This might have probabaly affected the price. Too many major set backs have being recorded upon using the EOS Blockchain. Many users have complained of the poor user friendliness of the EOS Blockchain. Moreso, the transaction reversing feature of the Blockchain has more or less helped to mitigate against hacks.
Though the said feature also suggests that the EOS Blockchain is not decentralised, the adoption of the EOS Blockchain has been tremendous. From the recent Bithumb hack in May, EOS and XRP were the two cryptocurrencies affected.
EOS had a 11.45% sharp drop in price against Bitcoin few hours after the news dropped. XRP on the other hand wasn't affected much in price. The XRP price has still gained 0.55% in USD value, but lost 0.05% over Bitcoin. The price of XRP seems to be more stable at $0.3. EOS has $4,126,251,897 in total marketcap with a daily trading volume of $2,735,279,072. XRP has $13,724,796,558 in total marketcap with $1,459,156,919 daily trading volume. XRP has a far high total market cap compared to EOS but a lesser daily trading volume. While XRP is losing 6.35% to bitcoin and gaining 5.5% to USD. EOS is losing 4.28% to bitcoin and gaining 8.5% to USD. This equally suggests that EOS has a better daily trading volume as against XRP.
Though the EOS downtrend has been so for a long time now. XRP has a better price statistics as against EOS. There is yet no future guarantee as to whether the price of both cryptocurrencies will be increasing any time soon. Bitcoin which is the base cryptocurrency has been on a better ground with a good uptrend through the week.
The Bithumb hack didn't really affect the price momentum of both cryptocurrencies as the price recovered back hours after the sharp drop. But in the long run. EOS may or not be at a lesser preference to XRP. XRP which has been opposed by the cryptocurrency community as a centralised blockchain. XRP more or less has a better adoption by authorities in comparison to EOS. While EOS has a better adoption by community users in comparison to XRP.
Disclaimer: This is not trading or investment advice. The above article is for entertainment and education purposes only. Please do your own research before purchasing or investing into any cryptocurrency.
Tron (TRX) Accepted by Travala.com To Be Used for Booking in Over 500,000 Hotels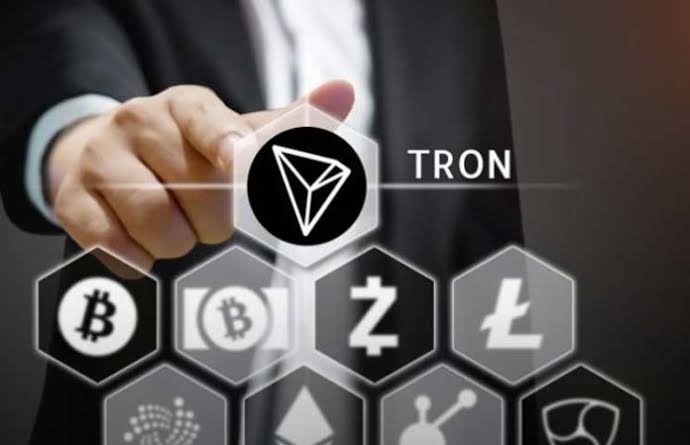 ---
Tron (TRX) is the 10th cryptocurrency to be adopted by hotel booking platform, Travala. Before now, Travala had been accepting coins like; Bitcoin, Litecoin, Ethereum, XRP, Nanos, BNB, AVA, DGB, Doge, EOS, TUSD, XLM. It also accepts PayPal, VISA and Mastercard. As travel platform, Travala aims at merging decentralised technologies and tokenized incentive structures to make booking easy for travelers.
Travala.com, a reputable blockchain travel platform, dedicated to revitalizing the yet to come travel industry. Established in the year 2017, it now  boasts of 567,928 properties in 210 countries across the globe, with over 82,000 destination coverage. 
Travala.com as of yesterday declared that its clients can now make payments with Tron (TRX) token in over 550,000 hotels across the world with an added discount of 15% for every transaction performed with the token.
According to Travala.com their customers are to use TRX to book 550,000+ hotels worldwide with an average saving of 15% on http://Travala.com and the customers can get further savings up to 10% off the already amazing prices with our SMART program.
While the other coins listed above like Bitcoin, BNB, Nano, etc have been enjoying this privilege for some time now, it is coming new for Tron, and this can be taken as an added advantage for the cryptocurrency. Unlike every other blockchain technology, every moment of Tron (TRX) is filled with exciting news. The quality and potential of any cryptographic project in the space is determined by the adoptions and partnerships it gets.
As a means to echoing the success of Tron, Misha Lederman, a well-known member of the Tronix team, had once related that Tron has produced more blocks than Ethereum. According to Lederman, "Tron has produced 8.3 million blocks since its independence in June 2018 and Ethereum, on the other hand, despite its longevity, has only produced 7.5 million blocks since July 2015."
Photo credit: Botcoin Exchange