Enhancing Protection, Bittrex Secures $300m Digital Asset Insurance 
Cryptocurrency exchange Bittrex, Inc announced it had secured a $300 million digital asset insurance.
The insurance obtained secures named crypto assets in its cold storage system.
The blockchain technology and cryptocurrency exchange firm said it worked closely with the world's leading insurance broker and risk adviser, Marsh, in placing the coverage with Arch Syndicate 2012, an organization which provides casualty and specialty insurance for corporations and supported by various syndicates at Lloyd's of London.
The approval for insurance coverage according to Bittrex comes after successfully demonstrating its extensive internal security and compliance protocols.
The coverage is up to $300 million in assets in cases of external theft and internal collusion.
The underwriters were not disappointed upon learning of the 'best-in-class' technology Bittrex has. And the fact that 'a growing number of cryptocurrency exchanges around the world are also built on the Bittrex' technology owing to the confidence in the platform, Bittrex claims.
Speaking on the insurance coverage, the CEO of Bittrex, Bill Shihara, was quoted saying "Bittrex focuses on doing the right thing by our customers with security at the top of our mind. This insurance coverage provides another layer of peace of mind,".
He continued further saying "From our institutional customers to hobbyists, we are committed to prioritizing security throughout all of our decisions and forward looking blockchain technologies"
Co-leader of the global leader in insurance and risk management firm, Marsh's Marsh's Digital Asset Risk Transfer (DART) team also commented saying "Insurance plays a critical role in the growth and development of any business, including those that work with blockchain technology and digital assets,"
"We worked closely with Bittrex to create a tailored insurance solution to fit their specific cryptocurrency needs.
Waves.Exchange launches Secure Decentralized Staking offering up-to 30% Annual returns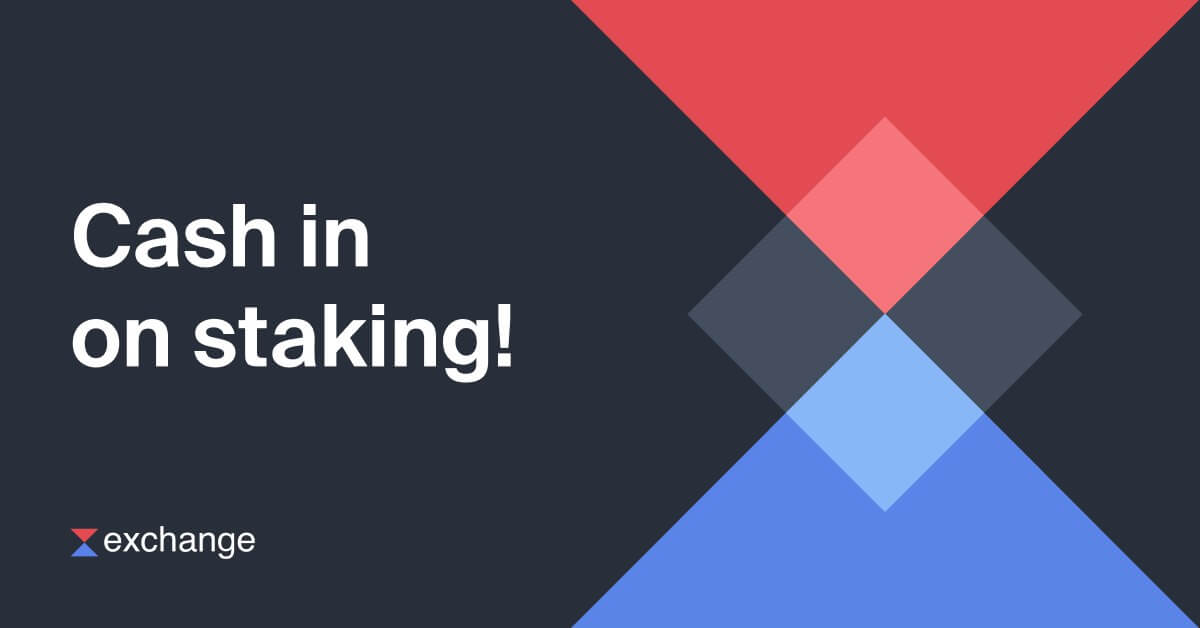 Waves.Exchange has launched its decentralized staking allowing users to securely stake their tokens and earn passive income of up-to 30% annually.
The exchange rewards users with profits made based on the proportion of tokens staked on the platform.
According to Waves.Exchange, many crypto exchanges currently offering staking services but argued that only decentralized staking can guarantee users' security and true control over their crypto assets.
In centralized exchanges, staked tokens become working capital for the exchanges since the tokens are transferred from the wallet of users to the exchange's wallet thus losing control over the asset.
Waves.Exchange emphasized that its decentralized staking offers users control over their crypto assets yet allows earning. The service is unique because Waves platform uses the POS consensus algorithm and pays out rewards with the generation of every block.
"the exchange has no access to users' funds: no one can block staked assets or interfere with users' ability to collect passive income in any other way."
It works by letting users to simply sign a special transaction that allows their WAVES to be used by a specific Waves node to generate new blocks. In return, users collect a percentage of the resulting block rewards.
Neutrino Dollar as an alternative
The exchange also offered alternatives, this comes in the package of the Waves decentralized stablecoin, the Neutrino Dollar. The Neutrino Dollar is described as 0″an algorithmic stablecoin pegged to the US dollar and underpinned by Waves' PoS network."
According to the exchange, all Neutrino coins are held in a smart contract and users can send their Waves to the smart contract and exchange them for the stablecoin at any time.
The transferred Waves are used by a Waves node as part of a generating balance with users getting daily payments earnings in the Neutrino Dollar.
Higher ROI
The exchange boast of higher rates, security and control of funds than traditional financial tools. Quoting the exchange, it said "While daily earnings will fluctuate based on WAVES' price dynamics — which, in turn, depend on a number of wider factors affecting the crypto markets — USDN staking can still bring annual returns of up to 30%."