Ekasi To Launch World's First Crypto-Enabled Mall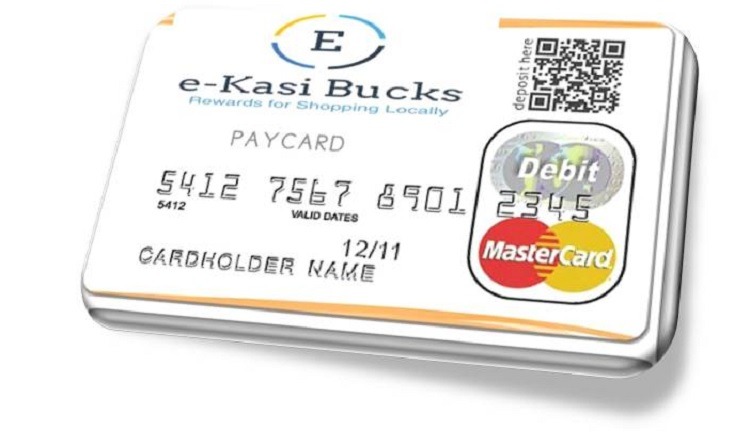 Cryptocurrency is becoming the word in the mouth of the average youth in Africa. As the knowledge of the technology is spread pretty fast, cryptocurrency and blockchain startup companies and smart young Africans are beginning to devise means to create a system that offers value using this same blockchain technology.
South African-based blockchain startup Ekasi Bucks is planning to launch arguably the world's first crypto-mall and 
on-demand transport services for small towns in Soweto, Soshanguve and Mabopane.
This launch comes as no surprise to cryptocurrency enthusiast as the company tried raising about R50 million through an ICO with the intention to fund its project. However, the ICO was only able to raise R500,000 which is nowhere compared to their initial target.
According to the president and co-founder of Ekasi Buck, it was the company's initial plan to actually raise funds to buy a landed property to build an actual shopping mall. The only available alternative was to go digital; thereby creating the mall online.
CRYPTOCURRENCY ONLINE MALL
The mall will digitalize online sales, which will enable local township businesses transact via the online platform and in exchange receive Ekasi Bucks token. The past six weeks have seen Ekasi Bucks run campaigns to create awareness and recruit vendors to the crypto-mall with 800 township entrepreneurs having so far submitted their applications to sell products such as clothing or food from local restaurants that will be delivered.
The goal is to allow local residents shop from their own townships and also their homes" said Kgwadi
The co-founder of Ekasi Bucks believes that given an opportunity, township residents will easily buy from their local retailers. According to him: "It's not a matter of products and markups — people just don't know where to find the product."
TAXI DEMAND SERVICES.
This startup plans on launching an on-demand taxi services which would be similar to that of Taxify and Uber, of which customers would be allowed to make payments for their fares using Ekasi Buck. To start, Ekasi Bucks plans to source for their token users from their already existing rewards programme that they have been managing since 2016. The programme is active across South Africa and has more than 20,000 card users and 4,000 merchants.
20 applications have already been submitted by intending drivers on the platform, which comes after the company ran facebook adverts for the service. The initial batch of the vetted drivers will become the first pilot for the on-demand taxi service, said Kgwadi. He went on to say that for each token transacted, Ekasi Bucks will charge a ten percent commission to the drivers, which makes their rates significantly lower compared to the fee charges that Uber (15 percent to 20 percent) and Taxify (30 percent) debit from their drivers. In addition, the startup has partnered with Lion of Africa to provide white labelled life cover insurance to its drivers who will be part of the on-demand taxi service.
Tron (TRX) Accepted by Travala.com To Be Used for Booking in Over 500,000 Hotels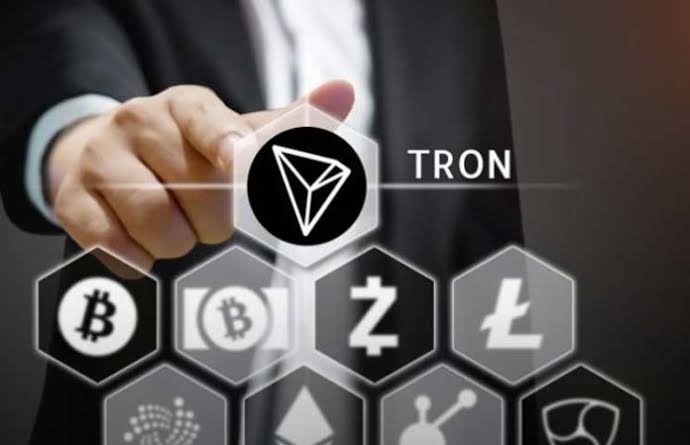 ---
Tron (TRX) is the 10th cryptocurrency to be adopted by hotel booking platform, Travala. Before now, Travala had been accepting coins like; Bitcoin, Litecoin, Ethereum, XRP, Nanos, BNB, AVA, DGB, Doge, EOS, TUSD, XLM. It also accepts PayPal, VISA and Mastercard. As travel platform, Travala aims at merging decentralised technologies and tokenized incentive structures to make booking easy for travelers.
Travala.com, a reputable blockchain travel platform, dedicated to revitalizing the yet to come travel industry. Established in the year 2017, it now  boasts of 567,928 properties in 210 countries across the globe, with over 82,000 destination coverage. 
Travala.com as of yesterday declared that its clients can now make payments with Tron (TRX) token in over 550,000 hotels across the world with an added discount of 15% for every transaction performed with the token.
According to Travala.com their customers are to use TRX to book 550,000+ hotels worldwide with an average saving of 15% on http://Travala.com and the customers can get further savings up to 10% off the already amazing prices with our SMART program.
While the other coins listed above like Bitcoin, BNB, Nano, etc have been enjoying this privilege for some time now, it is coming new for Tron, and this can be taken as an added advantage for the cryptocurrency. Unlike every other blockchain technology, every moment of Tron (TRX) is filled with exciting news. The quality and potential of any cryptographic project in the space is determined by the adoptions and partnerships it gets.
As a means to echoing the success of Tron, Misha Lederman, a well-known member of the Tronix team, had once related that Tron has produced more blocks than Ethereum. According to Lederman, "Tron has produced 8.3 million blocks since its independence in June 2018 and Ethereum, on the other hand, despite its longevity, has only produced 7.5 million blocks since July 2015."
Photo credit: Botcoin Exchange