Ekasi To Launch World's First Crypto-Enabled Mall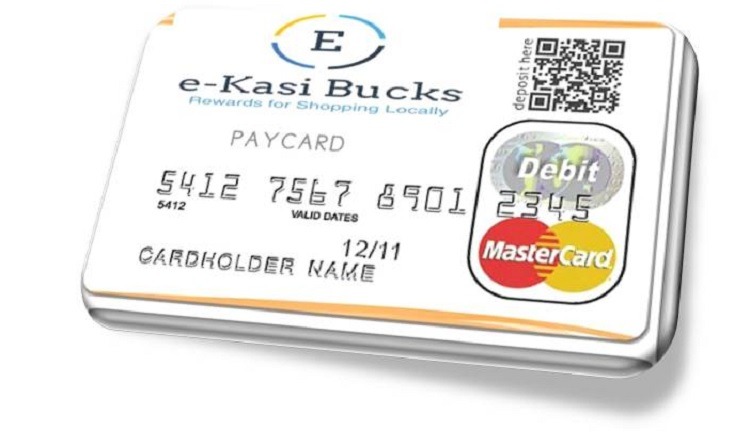 Cryptocurrency is becoming the word in the mouth of the average youth in Africa. As the knowledge of the technology is spread pretty fast, cryptocurrency and blockchain startup companies and smart young Africans are beginning to devise means to create a system that offers value using this same blockchain technology.
South African-based blockchain startup Ekasi Bucks is planning to launch arguably the world's first crypto-mall and 
on-demand transport services for small towns in Soweto, Soshanguve and Mabopane.
This launch comes as no surprise to cryptocurrency enthusiast as the company tried raising about R50 million through an ICO with the intention to fund its project. However, the ICO was only able to raise R500,000 which is nowhere compared to their initial target.
According to the president and co-founder of Ekasi Buck, it was the company's initial plan to actually raise funds to buy a landed property to build an actual shopping mall. The only available alternative was to go digital; thereby creating the mall online.
CRYPTOCURRENCY ONLINE MALL
The mall will digitalize online sales, which will enable local township businesses transact via the online platform and in exchange receive Ekasi Bucks token. The past six weeks have seen Ekasi Bucks run campaigns to create awareness and recruit vendors to the crypto-mall with 800 township entrepreneurs having so far submitted their applications to sell products such as clothing or food from local restaurants that will be delivered.
The goal is to allow local residents shop from their own townships and also their homes" said Kgwadi
The co-founder of Ekasi Bucks believes that given an opportunity, township residents will easily buy from their local retailers. According to him: "It's not a matter of products and markups — people just don't know where to find the product."
TAXI DEMAND SERVICES.
This startup plans on launching an on-demand taxi services which would be similar to that of Taxify and Uber, of which customers would be allowed to make payments for their fares using Ekasi Buck. To start, Ekasi Bucks plans to source for their token users from their already existing rewards programme that they have been managing since 2016. The programme is active across South Africa and has more than 20,000 card users and 4,000 merchants.
20 applications have already been submitted by intending drivers on the platform, which comes after the company ran facebook adverts for the service. The initial batch of the vetted drivers will become the first pilot for the on-demand taxi service, said Kgwadi. He went on to say that for each token transacted, Ekasi Bucks will charge a ten percent commission to the drivers, which makes their rates significantly lower compared to the fee charges that Uber (15 percent to 20 percent) and Taxify (30 percent) debit from their drivers. In addition, the startup has partnered with Lion of Africa to provide white labelled life cover insurance to its drivers who will be part of the on-demand taxi service.
$36.7 Million Worth of BNB Destroyed as Binance Completes its 9th Quarterly Burn
Binance has announced the completion of its ninths quarterly burn of the BNB token. The period which is between July to September, 2019 say the burning of 2,061,888 BNB tokens worth at market value $36,700,000.
https://twitter.com/binance/status/1184708839687389185?s=19
CZ, CEO of Binance in a statement made in the exchange's blog said he will share some thoughts using the opportunity provided by the quarterly burn.
According to CZ, the last quarter burn represents a significant growth over the 2nd quarter burn. Contributing factors to the increase include new services such as the Margin Trading platform amongst other services which CZ noted are beginning to produce results.
For Q4, CZ acknowledged that services such as the Futures Trading will contribute to the Q4 burning.
Binance also mentioned that though the exchange has large user base, it could still be making the small profit compared to other exchanges in the industry.
He gave reasons for this position, one which be said it's because of Binance long term goals to fund and invest in projects that has prospects. He also cited lowest fees in the industry as a reason.
CZ pointed out that Binance does not perform a "buy back" as some people think it's better. He went further clarifying this position saying
" …..think about it: a platform's main income should already be in their native platform token, and the only way to get the "cash" to do a "buy-back" is to sell their tokens first. So, to do a "buy-back," they must sell first, then buy back. –– We believe this does not, in fact, achieve anything; it only indicates that those platforms are not holding their own tokens. They probably sell their tokens the minute they receive them."
He concluded with a question "Would you want to hold their tokens when the platforms don't hold it themselves?"
According to Binance, following the burn, there are still 185,474,825 BNB remaining