Ekasi To Launch World's First Crypto-Enabled Mall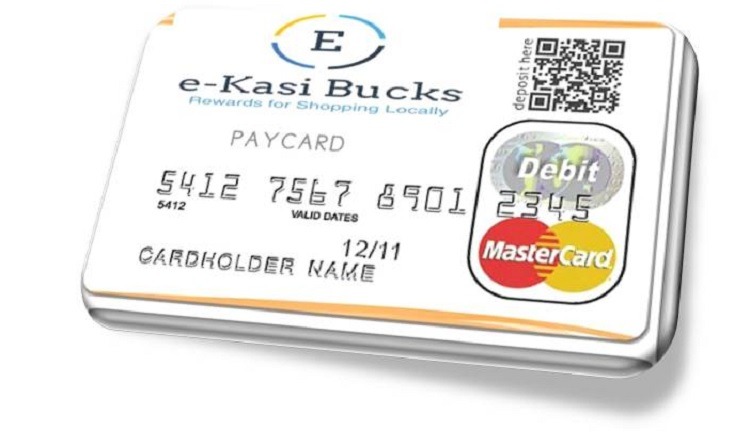 Cryptocurrency is becoming the word in the mouth of the average youth in Africa. As the knowledge of the technology is spread pretty fast, cryptocurrency and blockchain startup companies and smart young Africans are beginning to devise means to create a system that offers value using this same blockchain technology.
South African-based blockchain startup Ekasi Bucks is planning to launch arguably the world's first crypto-mall and 
on-demand transport services for small towns in Soweto, Soshanguve and Mabopane.
This launch comes as no surprise to cryptocurrency enthusiast as the company tried raising about R50 million through an ICO with the intention to fund its project. However, the ICO was only able to raise R500,000 which is nowhere compared to their initial target.
According to the president and co-founder of Ekasi Buck, it was the company's initial plan to actually raise funds to buy a landed property to build an actual shopping mall. The only available alternative was to go digital; thereby creating the mall online.
CRYPTOCURRENCY ONLINE MALL
The mall will digitalize online sales, which will enable local township businesses transact via the online platform and in exchange receive Ekasi Bucks token. The past six weeks have seen Ekasi Bucks run campaigns to create awareness and recruit vendors to the crypto-mall with 800 township entrepreneurs having so far submitted their applications to sell products such as clothing or food from local restaurants that will be delivered.
The goal is to allow local residents shop from their own townships and also their homes" said Kgwadi
The co-founder of Ekasi Bucks believes that given an opportunity, township residents will easily buy from their local retailers. According to him: "It's not a matter of products and markups — people just don't know where to find the product."
TAXI DEMAND SERVICES.
This startup plans on launching an on-demand taxi services which would be similar to that of Taxify and Uber, of which customers would be allowed to make payments for their fares using Ekasi Buck. To start, Ekasi Bucks plans to source for their token users from their already existing rewards programme that they have been managing since 2016. The programme is active across South Africa and has more than 20,000 card users and 4,000 merchants.
20 applications have already been submitted by intending drivers on the platform, which comes after the company ran facebook adverts for the service. The initial batch of the vetted drivers will become the first pilot for the on-demand taxi service, said Kgwadi. He went on to say that for each token transacted, Ekasi Bucks will charge a ten percent commission to the drivers, which makes their rates significantly lower compared to the fee charges that Uber (15 percent to 20 percent) and Taxify (30 percent) debit from their drivers. In addition, the startup has partnered with Lion of Africa to provide white labelled life cover insurance to its drivers who will be part of the on-demand taxi service.
Does Your Business Need to Adopt Blockchain Technology?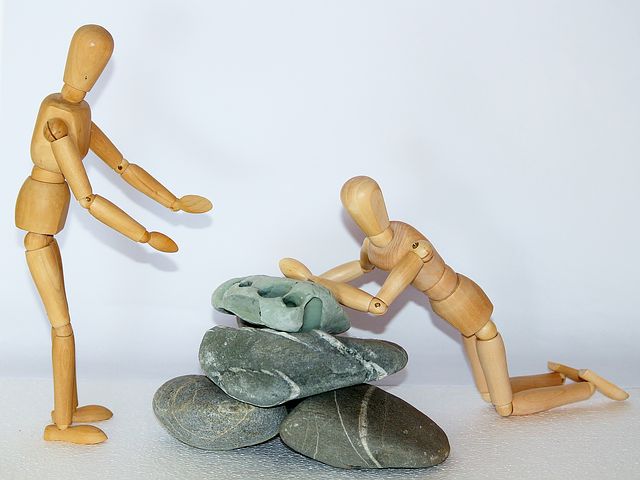 The blockchain technology has vast potentials and numerous applications. However the blockchain technology is not the one-for-all solution it appears to be despite all the hype. Most often, some ICOs and start-ups utilise the blockchain technology in their business model. However, they adopt the technology just for the sake of it, while it remains inconsequential to their business.
The Blockchain has been referred to as the fourth revolution and lots of companies who are applying the technology without understanding their business model and the role the technology plays in it could find out that they have wasted their time and money.
On the other hand, some businesses have strategically implemented blockchain and could find themselves way ahead of their competitors. But the question remains how do I know if my business should implement the blockchain?  The blockchain technology uses cryptography to keep exchanges secure, while providing a decentralized database, or "digital ledger". Transactions in the network are immutable and since the blocks are built on a network that is essentially a chain of computers where all need to approve an exchange before it can be verified and recorded.
That being said, the business models that can benefit from the blockchain are numerous.  Usually, they are businesses that have to do with the storage of data, cloud storage, business contracts, payment methods or supply chain management. It could also be employed to businesses that require improved security and transparency. So, yes the technology is filled with limitless possibilities but, there are some things you need to take into consideration. Does your business need a decentralised information storage system? You need to be sure that the blockchain would improve the security of the business or create financial inclusion. Is tokenization is needed for the business? Do you necessarily need to conduct an ICO for the businesd?
These are questions you'd need to put into perspective before plunging into the river of the blockchain. The truth is that, the business management will however have to decide the way forward.
Does your business need the blockchain? Share your opinion with us in the comment section below.
Image credit: pixabay,
Disclaimer:
The Information provided on the website is designed to provide helpful information regarding cryptocurrency subjects. The content is not meant to be used, nor should it be used as a basis, foundational knowledge or prerequisite for decision making regards trading. Always do your own research and due diligence before placing a trade. We are not liable for any outcome based on any content found on the site.