Ekasi To Launch World's First Crypto-Enabled Mall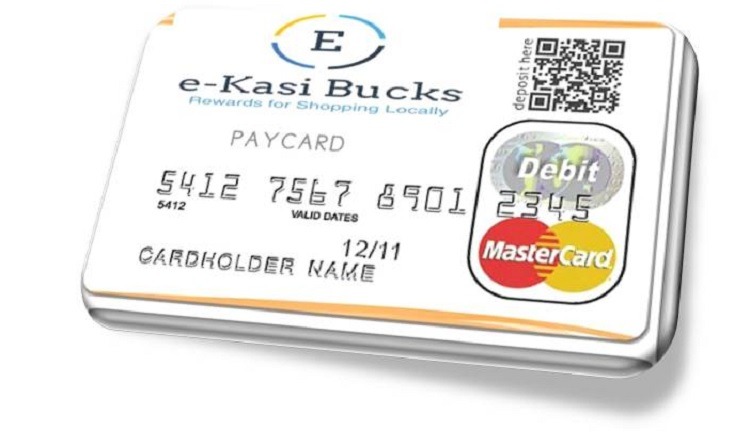 Cryptocurrency is becoming the word in the mouth of the average youth in Africa. As the knowledge of the technology is spread pretty fast, cryptocurrency and blockchain startup companies and smart young Africans are beginning to devise means to create a system that offers value using this same blockchain technology.
South African-based blockchain startup Ekasi Bucks is planning to launch arguably the world's first crypto-mall and 
on-demand transport services for small towns in Soweto, Soshanguve and Mabopane.
This launch comes as no surprise to cryptocurrency enthusiast as the company tried raising about R50 million through an ICO with the intention to fund its project. However, the ICO was only able to raise R500,000 which is nowhere compared to their initial target.
According to the president and co-founder of Ekasi Buck, it was the company's initial plan to actually raise funds to buy a landed property to build an actual shopping mall. The only available alternative was to go digital; thereby creating the mall online.
CRYPTOCURRENCY ONLINE MALL
The mall will digitalize online sales, which will enable local township businesses transact via the online platform and in exchange receive Ekasi Bucks token. The past six weeks have seen Ekasi Bucks run campaigns to create awareness and recruit vendors to the crypto-mall with 800 township entrepreneurs having so far submitted their applications to sell products such as clothing or food from local restaurants that will be delivered.
The goal is to allow local residents shop from their own townships and also their homes" said Kgwadi
The co-founder of Ekasi Bucks believes that given an opportunity, township residents will easily buy from their local retailers. According to him: "It's not a matter of products and markups — people just don't know where to find the product."
TAXI DEMAND SERVICES.
This startup plans on launching an on-demand taxi services which would be similar to that of Taxify and Uber, of which customers would be allowed to make payments for their fares using Ekasi Buck. To start, Ekasi Bucks plans to source for their token users from their already existing rewards programme that they have been managing since 2016. The programme is active across South Africa and has more than 20,000 card users and 4,000 merchants.
20 applications have already been submitted by intending drivers on the platform, which comes after the company ran facebook adverts for the service. The initial batch of the vetted drivers will become the first pilot for the on-demand taxi service, said Kgwadi. He went on to say that for each token transacted, Ekasi Bucks will charge a ten percent commission to the drivers, which makes their rates significantly lower compared to the fee charges that Uber (15 percent to 20 percent) and Taxify (30 percent) debit from their drivers. In addition, the startup has partnered with Lion of Africa to provide white labelled life cover insurance to its drivers who will be part of the on-demand taxi service.
Report: EOS Loses 400,000 EOS Due to Security Glitches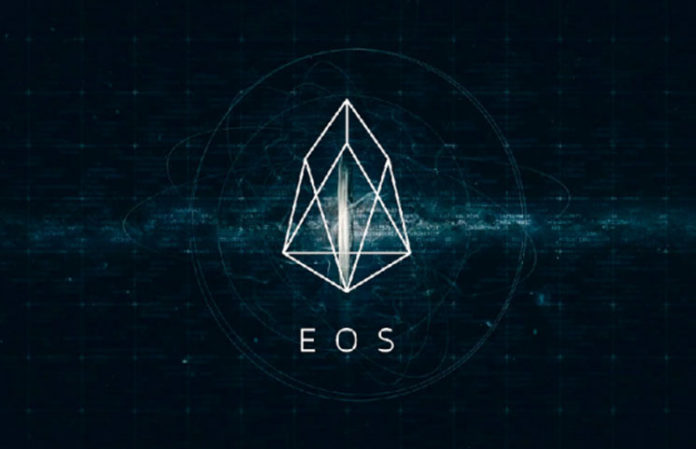 The crypto market has been bearish for some time now and a lot of tokens have had their fair share of dips. Likewise, EOS has also experienced quite a dip. However, it may seem that EOS is not suffering losses from the bearish market alone but has also experienced significant losses due to some security glitches. These issues have led to the loss of 400,000 EOS which is about $200,000, at the time of writing.
However, a report from Peckshield revealed that EOS ecosystem has been suffering from some security glitches. There were many loopholes at the early stages of the dApp ecosystem right from its launch in June as it took awhile for the system to go live. EOS, however, made a fast growth in the blockchain market attracting billions of dollars worth of investment as well as building over 200 dApps and carrying out as much as 600 million transactions.
Despite the numbers that EOS was cashing in, it had underlying problems. For one, its security issues can be traced back as far as July when a dApp, Werewolf game fell victim to an overflow attack.  EOS also had a very large number of gaming apps launched on its platform. The platform is popularly known 'ETHEREUM KILLER' recorded $1 million in august ABOUT $360,00 more than the drops of Ethereum. However, more attacks s
One of the gaming dApps on  EOS, EOSBet was faced with a RAM devour problem in August. The report, however, reveals that as time goes on, more attacks are likely to occur "due to the negligence of dApp developers." The report also reveals that most of the glitches the EOS ecosystem suffered from after November were loopholes that weren't addressed earlier in the ecosystem.
Also, the report unveiled that while the EOS blockchain ecosystem boasts of 200 dApps and more than 500,000 users, only 180,000 are active out of 500,000 accounts. The report states that while 120,000 are group control accounts active users on the platform are less than implied as there are more than 200,000 silent accounts.
However some researchers such as Guo Yonggang believe the attacks may be from external forces not related to the blockchain itself, he suggests cyberattack groups. However, the report noted that "The better way is for developers to build their own early warning platform. The benefit is that it can be implemented. Monitoring, as soon as the alarm sounds, immediately turn the game off."
What do you think about the security glitches in the EOS ecosystem? Share your opinion with us in the comment section below.
Image credit: Pixabay
Disclaimer:
The Information provided on the website is designed to provide helpful information regarding cryptocurrency subjects. The content is not meant to be used, nor should it be used as a basis, foundational knowledge or prerequisite for decision making regards trading. Always do your own research and due diligence before placing a trade. We are not liable for any outcome based on any content found on the site.